One of my dear friends in Atlanta, Ruby, just had her kitchen remodeled, so I just knew this would be something you'd all enjoy seeing.  She knocked out a wall between the kitchen and mudroom off the garage, to open up her kitchen making it much more spacious.  With all new glazed cabinets, a Shaw farmhouse sink, new gas range with pot filler, and a huge black island, it is a kitchen worth drooling over now.  She said she's actually cooking more too.
I was home over Thanksgiving and got to see it in person and it is just a beautiful space. 
She now has a spacious black island to really work for her.
Lots of room in this kitchen now.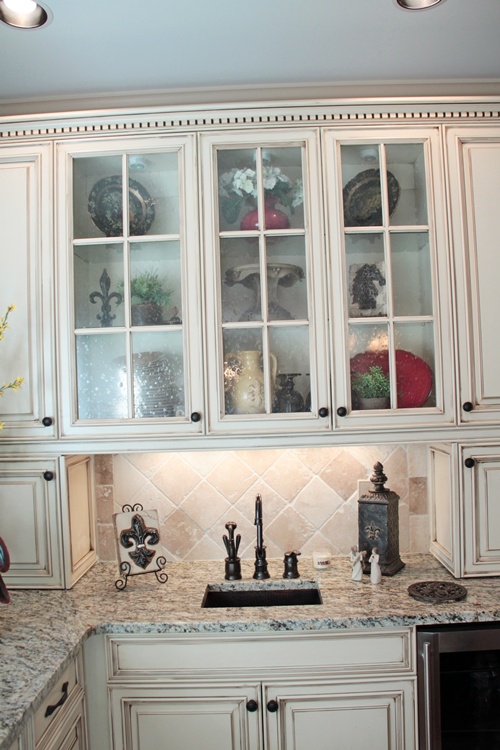 Seeded glass doors bring in some sparkle and let the cabinets shine.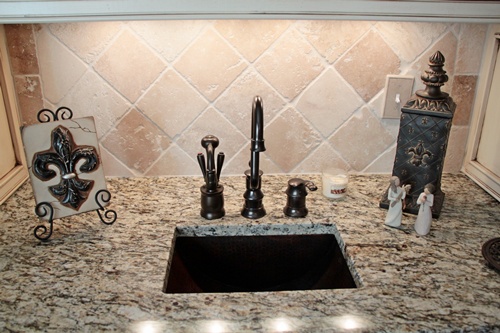 She added a little sink on this end of the kitchen too, which I'm sure comes in handy.
So pretty and spacious.
I love the range area with pot filler and the way the cabinets are staggered. That's always a great look.
She said she fell in love with the Shaw farmhouse sink and that's what got everything started.
Toile valances let in plenty of light in the windows.
Right bank with the fridge and ovens.
What a beautiful kitchen.
Hope you enjoyed touring Ruby's kitchen! I know she is proud of this one and I can see why.  So glad we got to catch up again too.  She's a very special friend of mine.
Don't Miss a Post, join my list!