Happy Friday friends! I'm back today with another new to me blogger, Karen with Sanctuary Home Decor. She's in CA and lives in a beautiful home that she and her husband have fixed up and made their own. She and her family live part of the year in LA and part of the year in Montana, where they have another beautiful ranch which I'll share next week.
I'm so impressed with Karen's style and how gorgeous her home is, you're going to love it too! Her kids are older now, with the youngest in high school and Karen is sharing her journey from novice home builder to confident home decorator and designer. They have built 3 different homes in their LA neighborhood in the last 15 years and they live in an equestrian community.
Here's the LA house, a very charming Cape Cod style. Karen says they wanted the house to always feel like it's been nestled in the oak trees on the propery.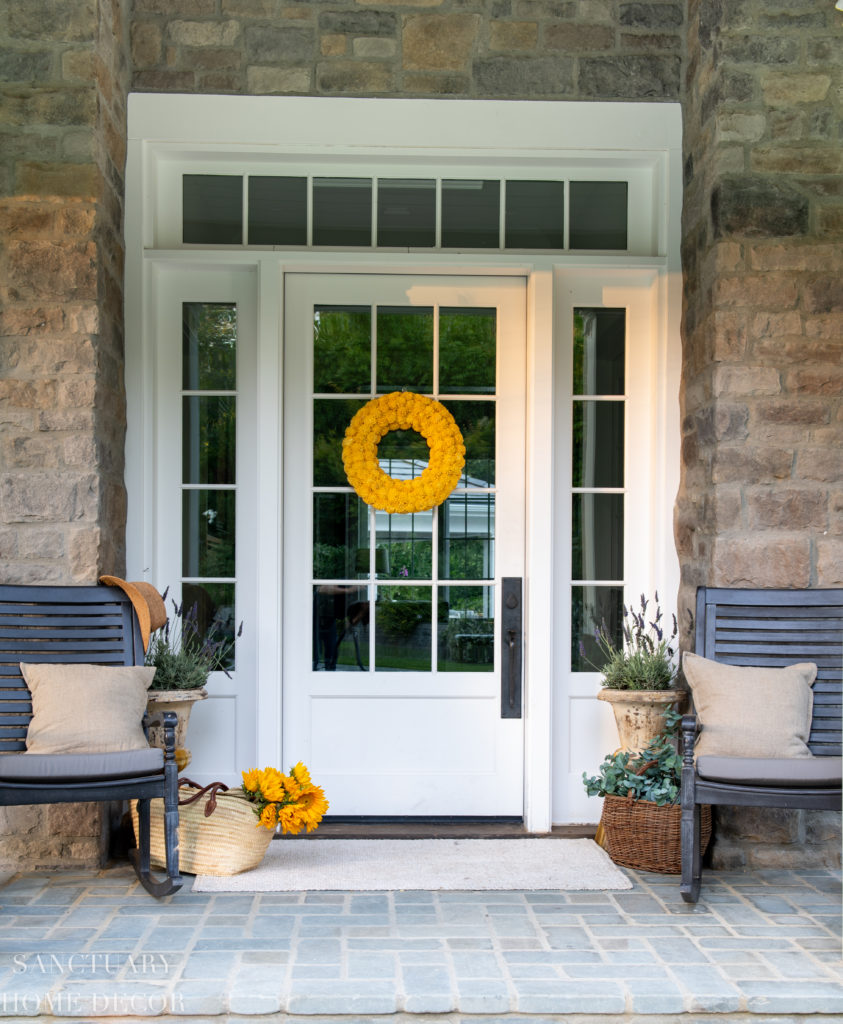 Front door
Wide plank French style flooring was used in the house. Karen chose a palette of soft whites with accents of blue and gray.
Karen's style is so easy and calming, I fell in love with everything.
That's framed sheet music above the piano in the living room.
Family room
Their kitchen is definitely a show stopper, just stunning!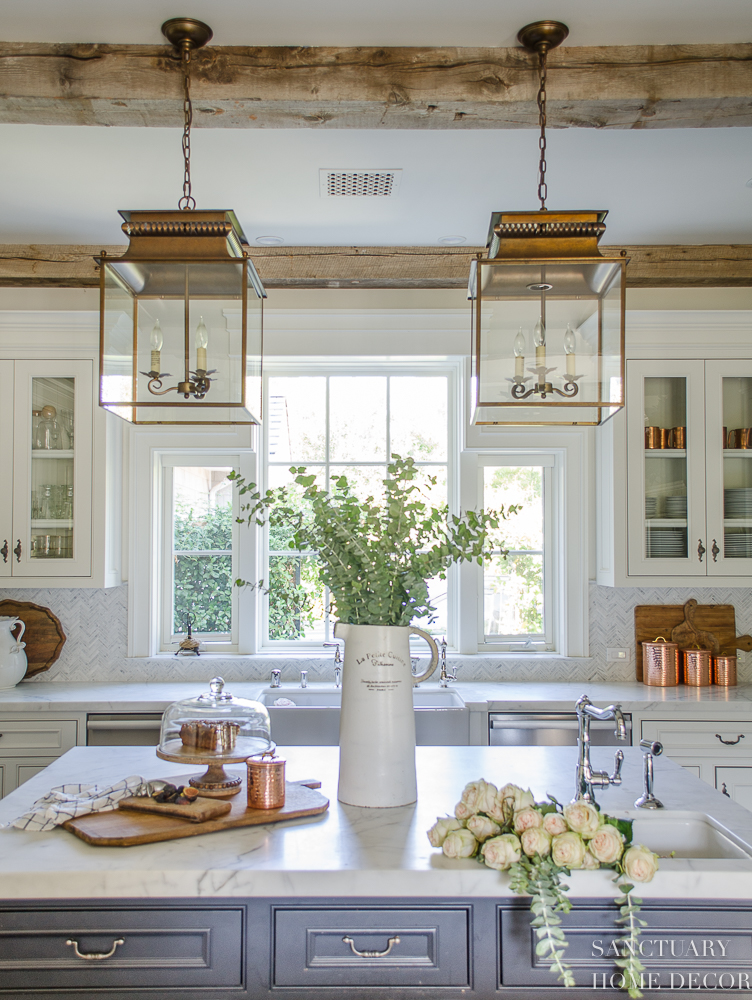 I especially love those lantern pendants Karen used.
Breakfast nook banquette is so cozy and cute.
The dining room has a rustic, yet elegant farmhouse feel.
Those floors! Wow, the herringbone pattern is just gorgeous.
View of the library
Master bedroom
Master bathroom
I love this linen cabinet. If I had a bigger bathroom, I'd go for something like this.
Karen has a cottage in the backyard that she's changed into her flower studio and it's so pretty and charming.
Such a girly space to have all her own.
They have a barn in the backyard too for their horses and wouldn't you love to sit at this table?
Karen has a green thumb as well and what a beautiful garden.
How pretty is this tour of Karen's Sanctuary Home Decor tour. Her house really stood out to me on Instagram and I know you enjoyed this tour too. I love sharing so many different type homes with all of you. It's so inspiring to see how other people live and decorate their homes, big or small.
Have a great weekend!
Don't Miss a Post, join my list!