I have had the pleasure of visiting in person several Southern Living inspired houses and this one landed in my inbox recently, featuring the Hampstead community in Montgomery, AL.  The first ever Southern Living inspired home in Alabama.  This is a new community from the designers of Seaside, Rosemary Beach and Alys Beach and one of those community of homes combining houses, retail, schools and more.  I think it's pretty interesting, so I thought you all might like to see it too!   It's actually open to the public to tour through June 26, so if you are in that area, you might want to stop by and visit.
I love these type of communities and would have no problem living in one.  This house is fresh and modern and a bit unlike most Southern Living homes, but it is inviting nonetheless.
The house, which boasts four bedrooms, three and a half baths, two sitting rooms, fully loaded kitchen, a private courtyard, arbor and balcony is dressed in local and regional artisan goods from the likes of Butch Anthony, Alabama Chanin, Flannel & Floral, Brent Smith and many, many more.
Design firm Matter Design Co, spear headed the vision on the home.

I like the exterior with all white and a little bit of a beachy feel. I can see Rosemary Beach in this one.  I love that area in Florida.
Enjoy the tour and let me know what you think! It's more modern than most homes associated with Southern Living, but very pretty in an understated way.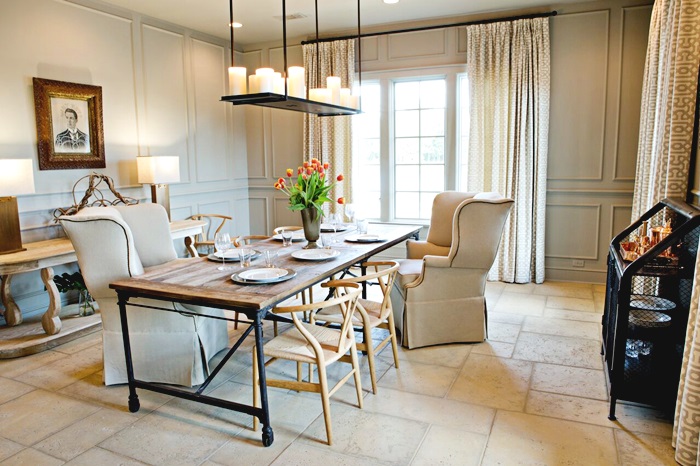 The kitchen is very modern and clean with hardly any upper cabinets.

This arbor, I could definitely enjoy on a patio like this.  What did you think?  I really like the house and  it's a little too modern for my taste, but, I certainly think it's a beautifully designed home!
Don't Miss a Post, join my list!