Hey friends, it's Friday again which means it's time for Feature Friday. I like to mix things up and today's feature is another down to earth house. Emily from Table & Hearth describes her home on North Padre Island, TX as a standard little builder-grade home from 1996 that they bought in 2009 right before they graduated from graduate school.
You all enjoy smaller homes that are more realistic for most of us, so I think you'll enjoy Emily's home as well. They have been working hard in the last few years to make their home even better, created a house that reflects their personality and style.
This little courtyard in the front of the house is a welcome spot as guests go to the front door of their stucco home.
Front walkway to the door.
Inside the foyer
Living room with fireplace
Emily has a coastal farmhouse style.
They updated their pickled kitchen cabinets with white paint.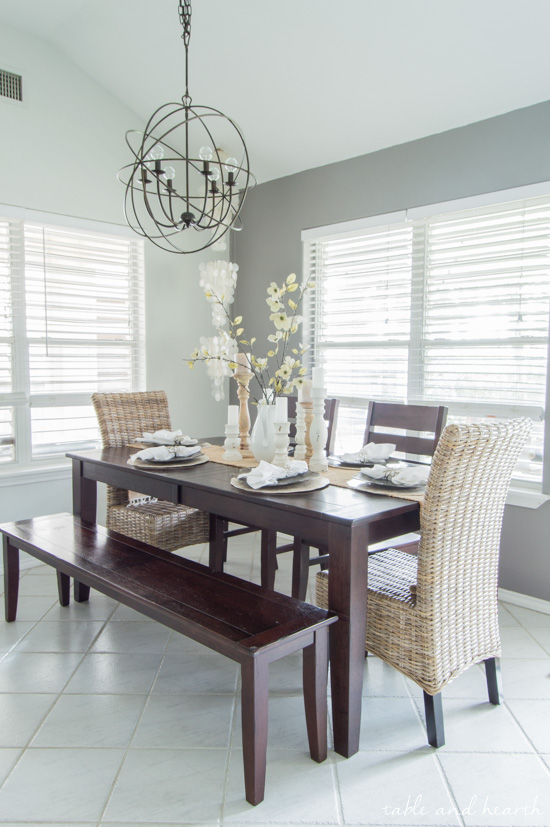 Dining area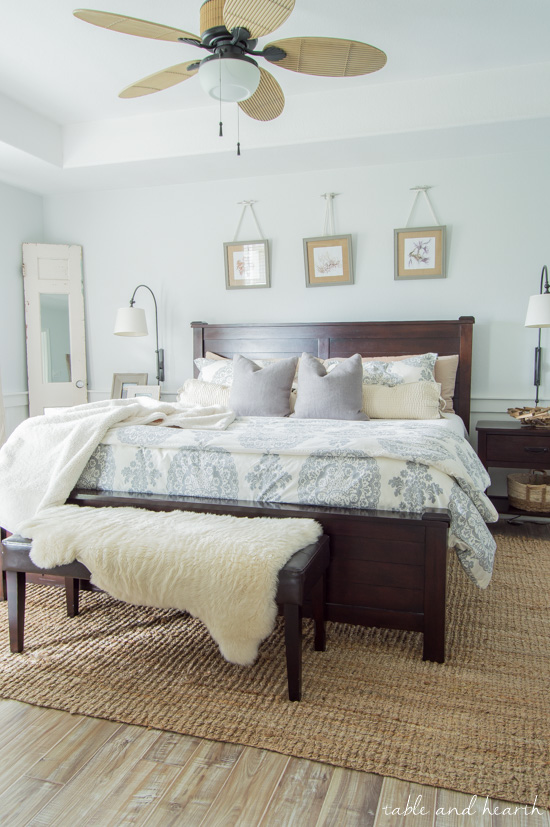 Master bedroom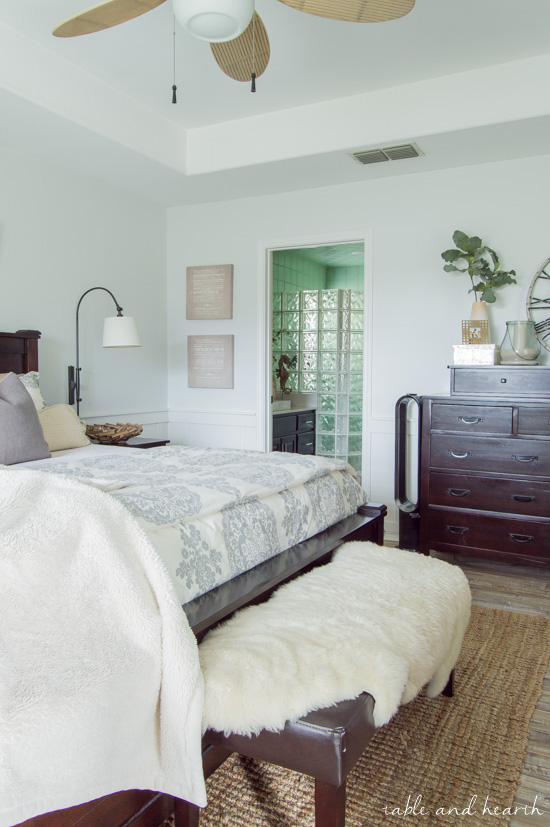 Master bath
Guest room
Guest bath
And the cute nursery where their baby boy, Conner lives. They welcomed him in 2017.
Such a cute space.
They've been hard at work on their backyard spaces and it looks so cute and inviting.
A beautiful space for eating outdoors.
And a sitting space too.
Their cute little backyard is a nice oasis.
Please give Emily some love at Table and Hearth and go over and say hello! She and her hubby are doing a great job with their small home!
Don't Miss a Post, join my list!