Happy Friday to you all!  This week's Feature Friday is a little different from the norm, because we just got back from Cape Cod and visited Newport, RI, where we saw some incredible mansions from the Gilded Age.  This adventure was one of my favorites from our trip and I can't wait to share The Breakers with you, the largest of the Newport summer cottages. That little phrase made me chuckle a bit, as this house is anything but a cottage.
Built by the grandson of Commodore Cornelius Vanderbilt, Cornelius II commissioned Richard Morris Hunt (the same architect who designed the Biltmore in Asheville, NC), to design and build this home, a 70 room Italian Renaissance- style palazzo inspired by European 16th century palaces.  It is one impressive home and I hope you enjoy seeing what we saw. I was so happy that they allowed pictures inside, as they don't allow photos in the Biltmore.  I took lots, so I hope you're ready to see all the extravagant fixtures and furnishings.  It's an amazing place, to say the least!  My mouth was agape the whole time we were touring, looking up at the magnificent ceilings and all the other stunning features.
I'm not going to try to narrate all the way through, since I'm not an expert on the interior at all, so for more information, click that link I have above.  Apparently there are a lot of events held at The Breakers and I can only imagine how much fun that would be, to attend a party or festive event in this gorgeous setting.
As we go through the stately gates, enjoy the tour, you're going to be amazed. They don't call it the Gilded Age for nothing!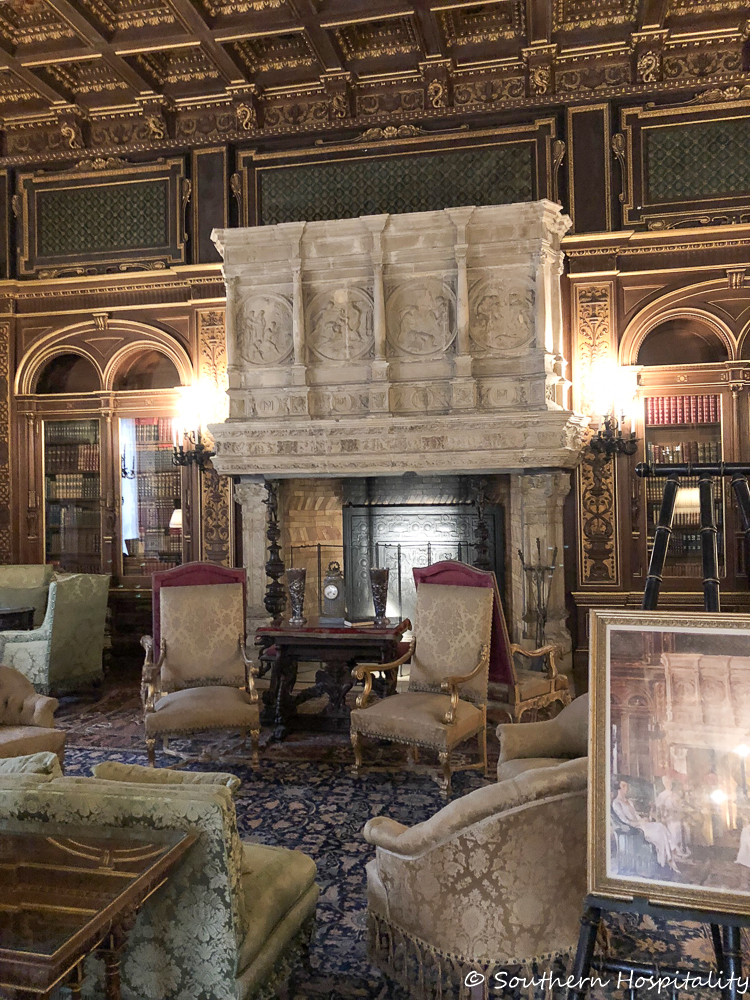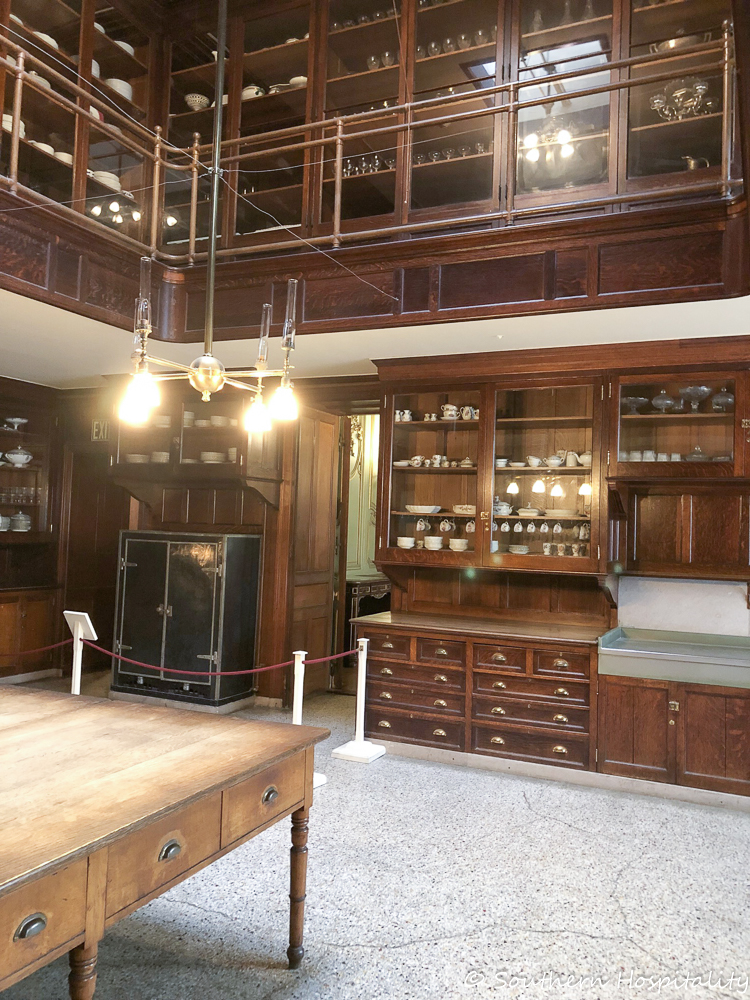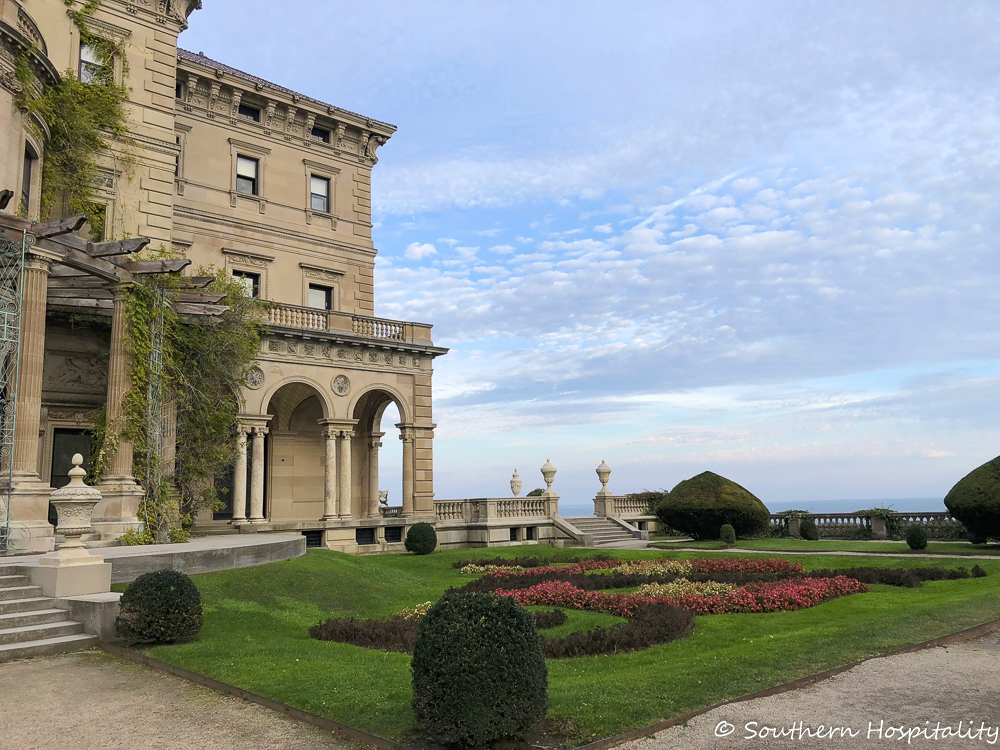 It was such a fun tour!  I enjoyed The Breakers most of all, but I also took photos of 3 of the other houses too, so if you'd like to see them all, let me know.  Honestly, they all started running together after the first couple of tours, so much opulence and over the top features to be seen.  But, it sure was fun to see how they lived back in the early 1900's in these homes, that had the latest and greatest features and amenities of their time.
Mark and I are watching Downton Abbey together, his first time and my second all the way through the series.  All I could think about was how that show brings to life the way it must have been back then and how the Lords and Ladies lived in England.  The Vanderbilts and all of those others who built these mansions were the royalty of the US during their time.  I can't imagine living like that, but it sure was fun to see in person.  This area of Newport was the summer getaway for the rich and famous of that time. I can imagine the parties that were held in these homes, something to behold!
Don't Miss a Post, join my list!