Happy Friday, y'all!  I'm heading down to New Orleans today with my mom and sister to see that baby girl.  She's being dedicated at church this weekend, so we didn't want to miss that and of course, we all can't wait to smooch on her.  From the videos Lauren is sending us, she is changing weekly!  Of course, I'll post some updates soon.
Up today is a very new blogger, Kathy, from The Daily Nest.  She emailed me a few months ago, introducing herself as an empty nester with a love of decorating, so I thought I'd feature her and show you her beautiful home in Tampa, FL.  It's obvious that Kathy has put a lot of thought, creativity and time into making her home really comfortable for her family.   I think you'll love her style!
Kathy has a great eye for decorating details and has made her home jut gorgeous.
Office with white slipcovered sofa.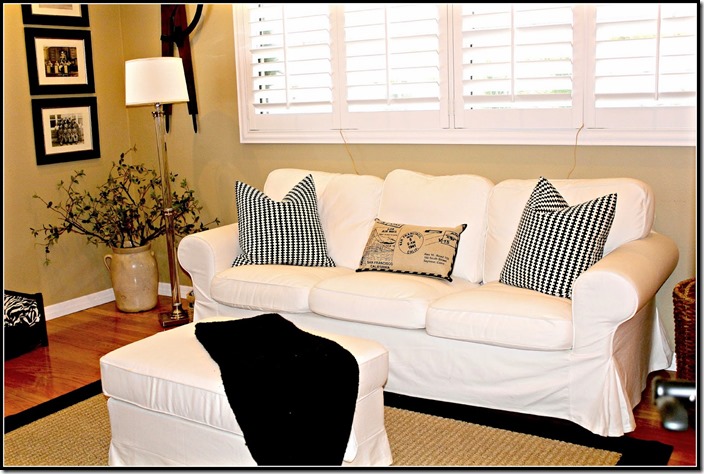 Love this shot of her living room with white sofa and chairs.
It opens up to the dining area and kitchen, which Kathy and her hubby have recently updated.  Wait til you see it!
Beautiful desk in an extra room, which Kathy updated when her kids moved out, I think.
She has one little grandbaby girl and this is part nursery space too. Such a cute room!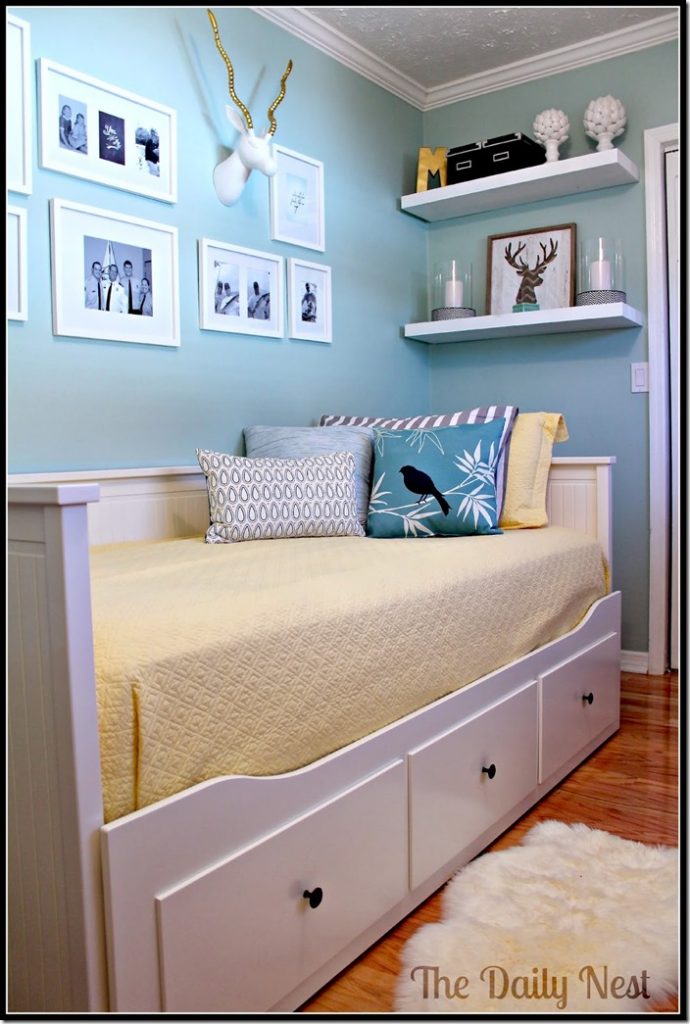 Daybed from Ikea and what a great extra bed this makes in the room.
Looking towards the dining area and kitchen.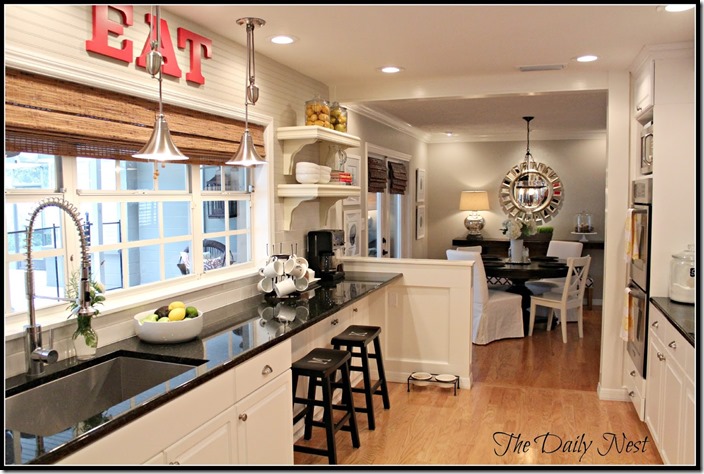 Kitchen from the other end.  You'll have to go to her blog to see the before pics, but they knocked out that wall you see and left a knee wall, added molding and really updated their kitchen so much.
She removed the upper cabinets and added shelving from Ballards (I have those same shelves in my office!).  Notice the horizontal beadboard installation above the subway tile.  Very clever!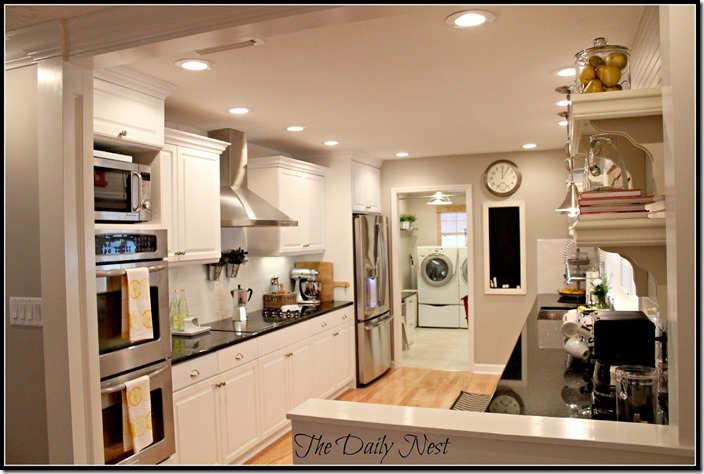 A beautifully updated kitchen, looks so fresh and clean.
The laundry room is at one end of the kitchen and has sliding pocket doors.
Love her huge window in the kitchen too, that really invites the outdoors inside.
Love the dark table and white chairs.  Kathy has a classic style, but definitely not old at all, very updated and fresh.
The master bedroom got some updates too and she painted the fireplace white.  Instant charm!
She's got a cute little fluffy friend in the pics too.
Love the bedding with blue paisley, so crisp and classic.
Chaise lounge in the corner.
And since they live in Florida, you would imagine that outdoor entertaining would be popular and it is.
Beautiful patio space for entertaining and hanging outside.
Last but not least, a gorgeous covered pool rounds out the backyard.  What a beautiful retreat this is!
I know Kathy would love to hear from all of you. She's a brand new blogger just a few months old and I can see she is pouring her heart into her blog, so hope you'll hop over and introduce yourselves and say hello to Kathy at The Daily Nest.
Don't Miss a Post, join my list!