I'm back today with another beautiful Feature Friday with Shauna at The House of Silver Lining.  She lives in Colorado in a gorgeous new home with so many beautiful things to see.  I'm continually amazed at all the absolutely stunning homes out there in blogland and this is one that fits that description.  Shauna is a designer too and can assist others with design projects. She has a great eye!  She's also a mom to 3 boys and is a beautiful wife and mother.
She's also got a beach cottage in Naples, FL that has just undergone some renovations and I'll be sharing that soon.
I won't offer a lot of commentary on this one, it speaks for itself.  Shauna has great taste and has furnished her home with style and flair.
Those stone arches sure make a statement, don't they?
Master bedroom
Shauna's office space.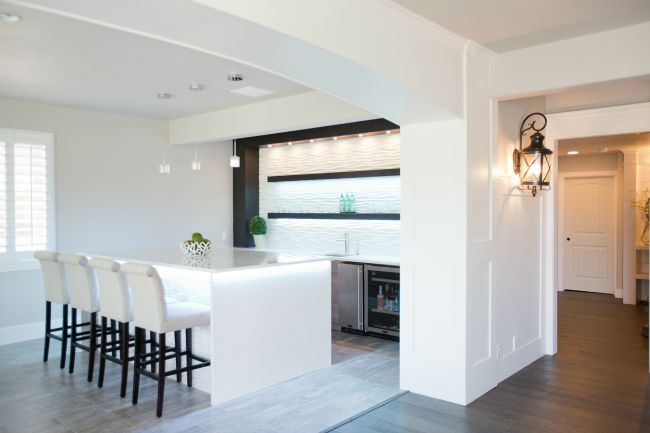 Bar area.
Guest room.
And that's a peek at Shauna's home, The House of Silver Lining. I hope you enjoyed this beautiful appointed Colorado home that Shauna has lovingly designed.  Stop on over and meet her if you get the chance!
Don't Miss a Post, join my list!