Happy Friday to you all! We are in the home stretch of the biggest part of the bathroom renovation, so I'm happy to say we are getting there. After posting on Monday about the renovation, the countertop was supposed to be installed on Wednesday. As fate would have it, a corner of the counter broke during fabrication, so I couldn't use it. It was on to Plan B in the countertop material, but by today we should be on the way to the next stage of countertops installed and then the guys will come back and finish up that wall, as well as the vanity faucets and tub installation. It's been quite the process, but that's the way renovations can be. Mark and I have board and batten to do in there as well as I'm hanging wallpaper in the water closet and painting the vanity and walls so we have plenty to do waiting for the countertop to come in. Whewwww! Progress!
Today's Feature Friday is a new to me blogger, Michelle with Thistle Key Lane. She has a clean and classic style that I think you'll find refreshing. Michelle says she likes to incorporate things into her home that have a fun story or special memory behind them.
Enjoy the tour!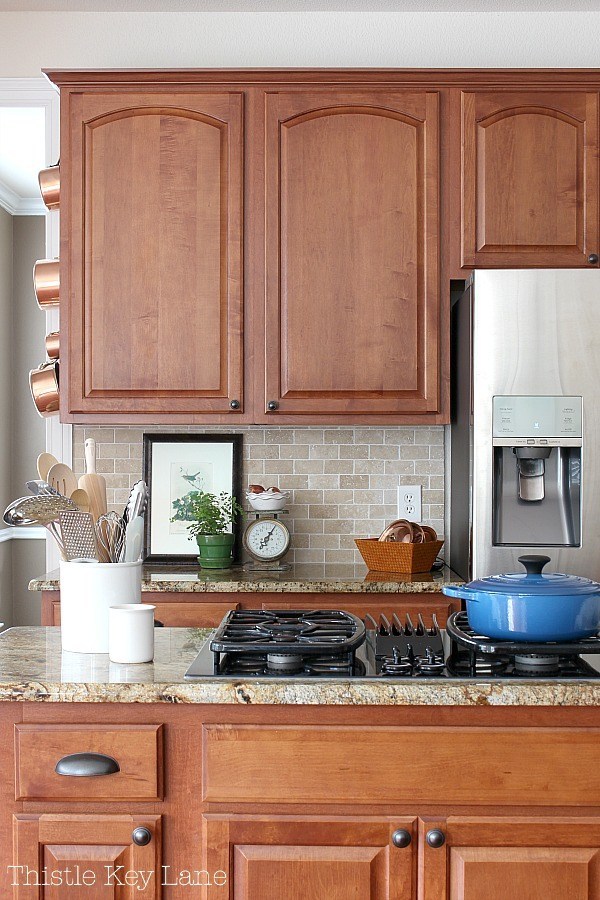 And that's a tour of Thistle Key Lane, hope you enjoyed this tour. Go over and say hello to Michelle!
Have a great weekend!
Don't Miss a Post, join my list!