Hey friends and Happy Friday! I'm introducing you to a new gal who I met on Instagram. She's not a blogger yet, but she lives in Atlanta (in the city) and has been on Instagram just since last year. I somehow saw her feed and asked if I could feature her house. Since I didn't know much about her I asked her to introduce herself so I could introduce you to her.
Here's Julia, with Well Nested Home!
Our home was built in 2005 and we've been in it for 5 years now. We've worked on several projects to make it more functional for us, like the 2 story foyer we closed in to make a playroom. We also added storage with diy-type built-ins. I say diy 'type' because we had the idea but our handyman executed.  We did built in shelves in living room using an old bookshelf our handyman trimmed out. And used IKEA cabinets to do the same in the play area and bathroom. All of this is in story highlights. I also made our in-laws hand me down dining set work for us by using chalk paint and taking off the glass doors.
I love really nice things that I can't afford and love to find a way to make it happen for much less. I've sewn most, not all, of our pillows and have tweaked all the drapes, buying basic panels but adding trim, French pleats, etc. 
While I had an 18-year career in television news, my favorite job was working at Ballard Designs for a year, before I had my oldest daughter. My design style is cozy, comfy, sentimental. A mix of antiques with traditional, classic and modern art.
I have a deep longing for a cozy home that provides refuge, peace and a sense of well-being for everyone in it, family and friends. I think this is a longing God created in me, to ultimately point me to my true home with Him.
I love the exterior of Julia's home and they've done a lot to the inside too.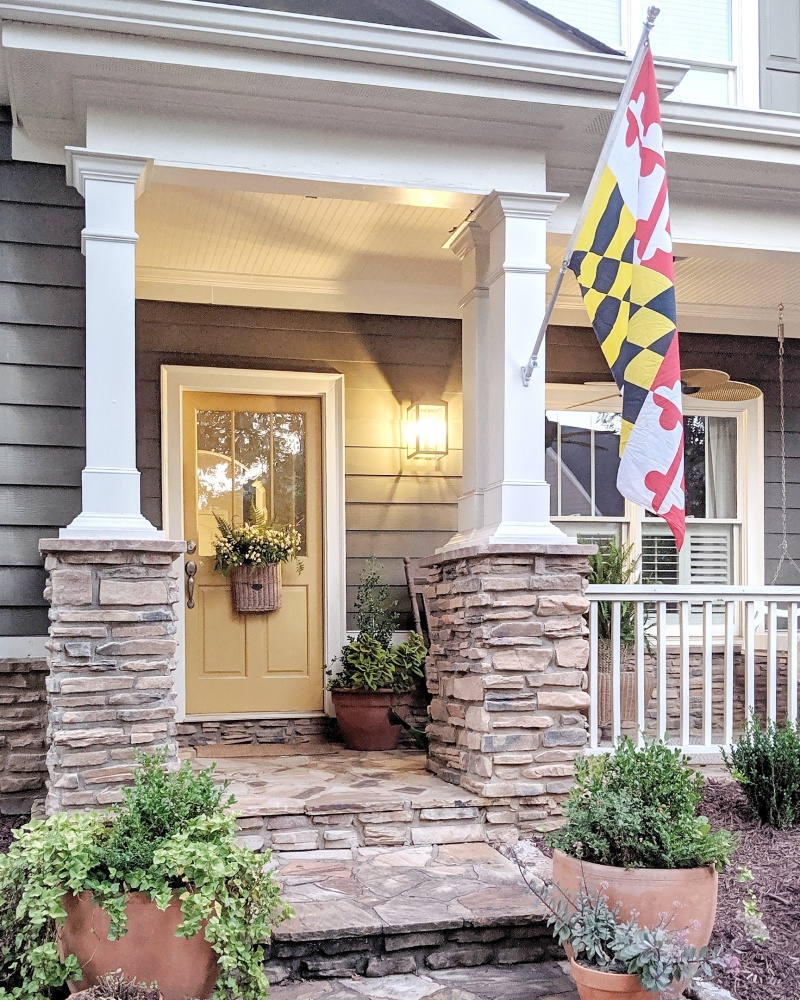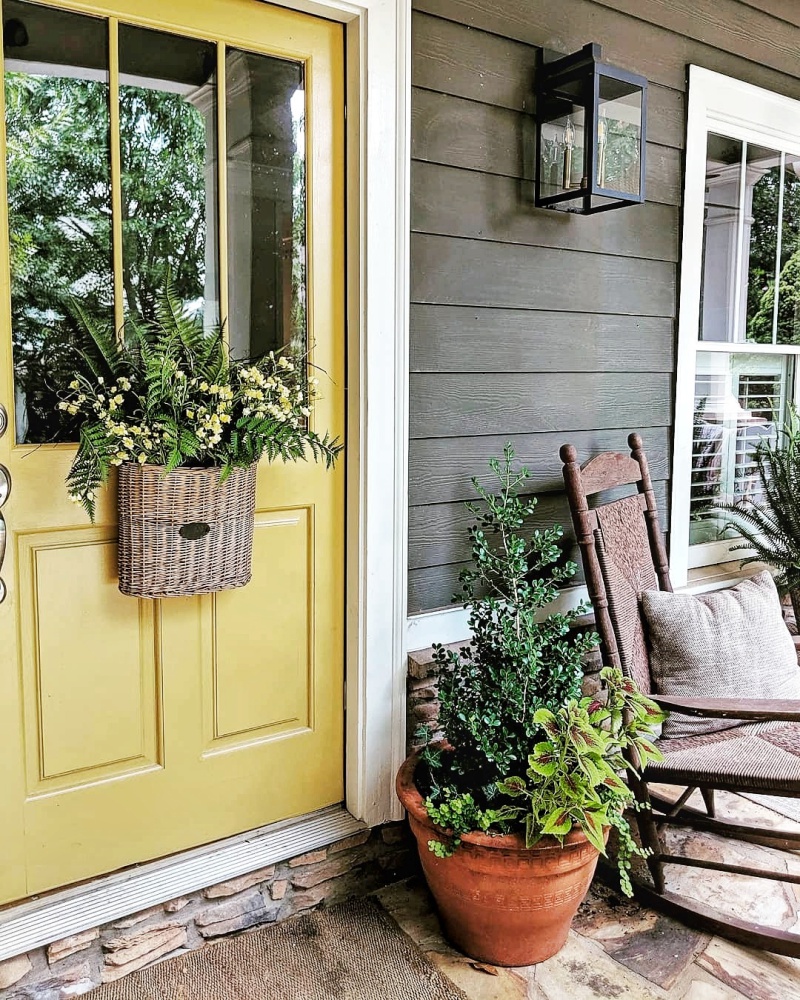 Living room
Julia has such a cozy and beautiful style.
Kitchen
Pantry
Dining Room
Nursery
Master Bedroom
Master Bath
Screened Porch
I hope you enjoyed this tour of Julia's home. You'll only find her on Instagram for now, so go over and give her a follow. She's done some really creative things in her home and I love it all! Great mix of furnishings and fabrics!
Have a great weekend!
Don't Miss a Post, join my list!