Happy Friday friends! September is well underway and we are having some beautiful fallish weather so far. The temps are definitely more moderate and the nights are cooling down as well. It feels great by our pool and these are some ideal days. Enjoy the shares I have for you today and have a great weekend!
Instagram Inspiration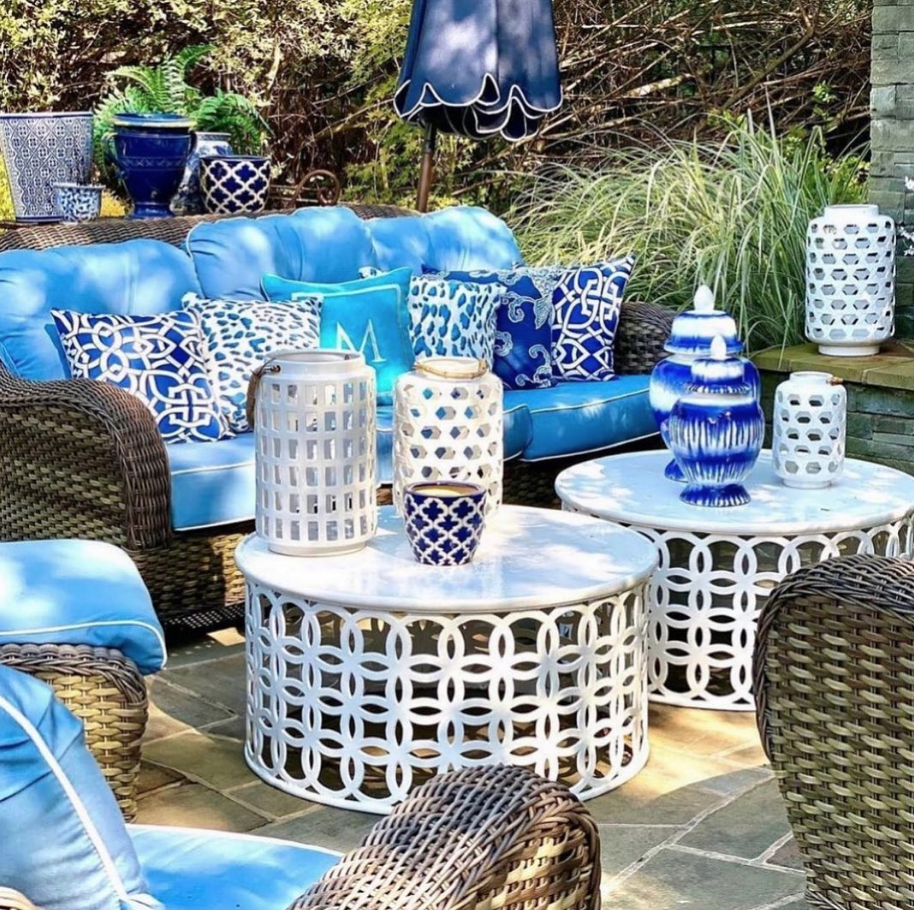 This outdoor video of blue and white decor is so pretty from Ann Marie Designs. Definitely worth a look!
This is a gorgeous living room from Alexandra Howard Inc, definitely check out her feed.
Recipes
It's late in the season for peaches, but save this for next year, Peach Galette from Two Peas & Their Pod.
If you like a hearty breakfast, these Breakfast Tacos from The Modern Nonna look delicious!
Around the House
Are you getting ready for fall? I've got my house decorated and will be sharing it next week,so stay tuned. I bring out some of my faux fall stems and a few things around the house to add to the fallish feels at our home.
I've got a page of a few fall decor items on Amazon if you want to take a look at those. I've enjoyed the fall stems I've bought so far and I'm about to add these bittersweet berries to my fall decor.
What We're Watching/Reading
We enjoy documentaries a lot and watched Mary Kay Letourneau: Notes From a Scandal on Hulu. I remember that story well when it happened in the 90's and following it over the years. What a crazy twisted story it was. She died in 2020 of colon cancer.
I loved this video someone shared on Facebook. What a picture of God's precious love for us when we listen to his voice.  I had tears in my eyes during most of this video!
Don't Miss a Post, join my list!