Happy Friday friends! I'm back with another edition of Friday Favorites. I'm so glad you all seem to be liking the new format and I'm enjoying putting it together.
Feature Friday
Here's a historic home I featured a few years ago here in Marietta, GA, so enjoy this share again. Such a pretty home, Elwood, owned by a friend of mine, Lynn.
Instagram Inspiration
So much good inspiration on Instagram, I see new feeds all the time.
Maine House Interiors has a beautiful feed that you should definitely check out. She's a designer in Australia and wow at the beautiful rooms.
Monica Lavin has a pretty feed as well, like this gorgeous kitchen photo.
Recipes
I save recipes on Pinterest, so I'll share some of the ones I have saved that you might enjoy too.
This chicken scallopini from Macaroni Grill sounds delish. It's on my list to try. It's got everything I love including artichokes and mushrooms.
I tried this lemon garlic butter salmon recipe from Cafe Delites and it was delicious. Easy too! I love lemon anything.
These strawberry cake mix cookies from I Heart Naptime look perfect for Valentines Day.
Around the House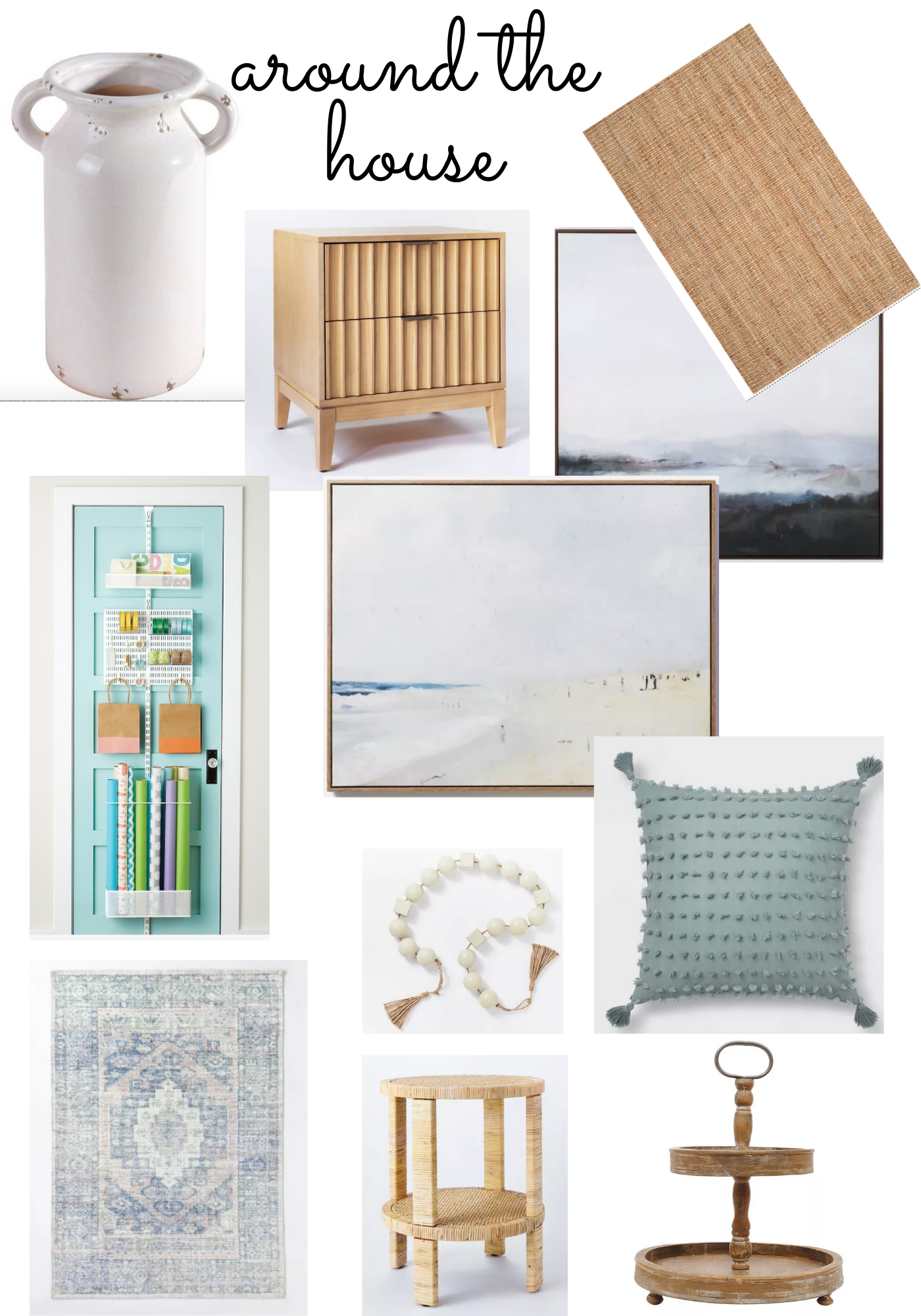 Here are the links for everything pictured (affiliate links). I love that tiered tray, would be fun to add that to an island and decorate it seasonally. The small rattan side table would fit in so many spaces. That over the door gift wrap station is brilliant. Target has some great looking prints in stock that don't break the bank. Pretty rugs are always fun to add.
What We're Watching/Reading
We watched The Tender Bar on Amazon a couple weeks ago and really enjoyed it. It's rated R, which you know what to expect there with language and all, but the story was very heart warming.
A different spelling, this Tinder Swindler is on Netflix and tells the story of a swindler who met women online and swindled them out of their money. This one was very interesting and we kept saying all along the way, how could they all fall for his pleas for more money?! We love real life stories like this, as well as murder mysteries and more.
That's it for this week, hope you enjoyed! Have a good weekend!
Don't Miss a Post, join my list!