We're having another giveaway today.  Katie, of Gadanke handmade journals is offering up three of her handmade journals to you. Katie is passionate about beautiful recycled paper, paper made in Europe and the US and these journals are one of a kind.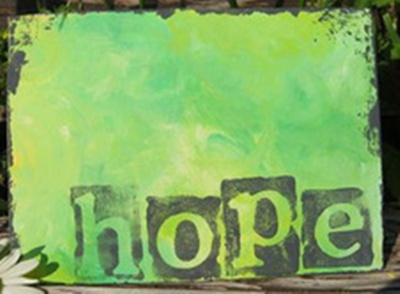 Katie painted and sent me this handmade Hope card, which shows some of the things she does with paper and paint. Very inspiring!
Click on over to my giveaway page for all the details!
Don't Miss a Post, join my list!