In nearby Woodstock, GA, there are several new to me home decor stores that have opened up in the beautiful historic downtown district of this quaint little town.  Back in August, on a Friday night, two friends joined me for Girl's Night Out at Pineapple Park, one of the decor shops that I have enjoyed getting to know.  It's in a cute and quaint old house.
The shop's owner/designer, Pacita, is a super nice lady who moved here with her family from Florida earlier this year.  She has created a beautiful shop filled with lots of fun home decor treasures.  They served appetizers and beverages all the while offering special discounts every hour and a raffle drawing for bucks to be spent at the shop.  It was a very fun time and after the open house we went next door and had dinner at Ipp's, a nice Italian restaurant.
Me, Tammy, and Kristin
They served up some yummy appetizers and beverages and we all browsed the store looking at all the pretties.
And there are plenty of pretty things to check out.
Loved this shelf display and big clock.
Lots to see and there were plenty of women stopping by the girl's night out.
Love the style she has going in this old house of a shop.
The owner has put together a wonderful display of beautiful accessories and furniture.
I didn't want to miss out on sharing this beautiful old house with you.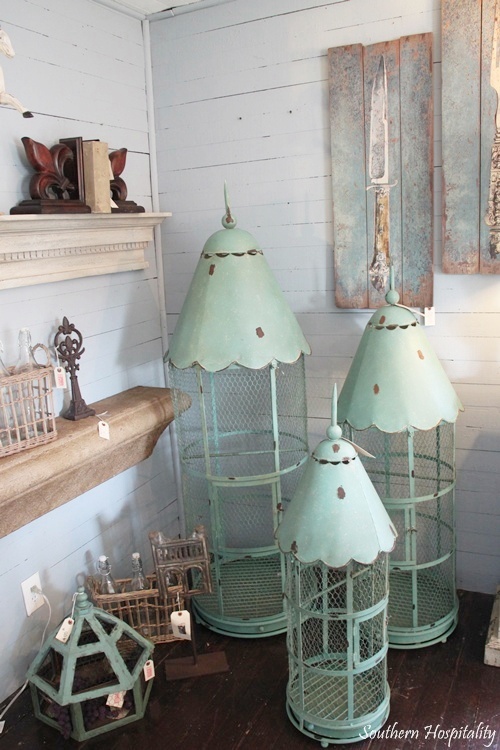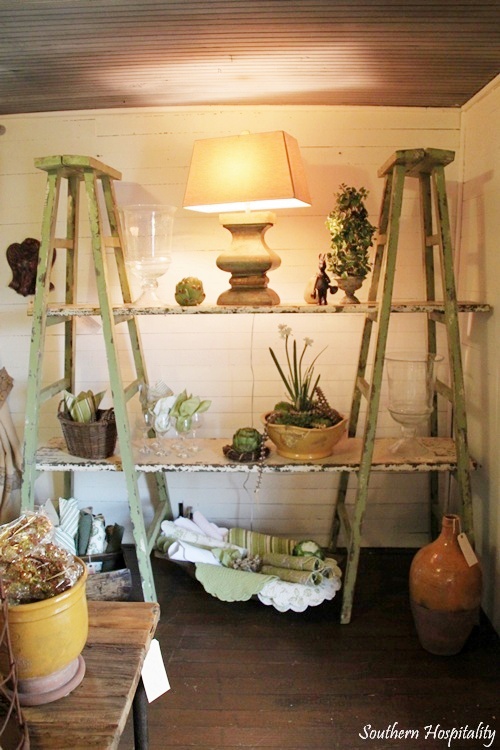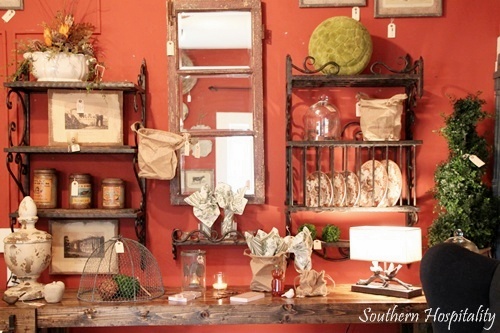 How about that chandelier?  Gorgeous!
Mercury glass and moss balls, two of my personal faves.
Pineapple Park holds Girl's Night Out very often, at least every other month, so if you are in the Woodstock area, you might want to check  it out.  You can get on their email list for all the updates.
Hope you enjoyed all the eye candy!  I haven't been by for Christmas, but I just know it is all decked out for the Holidays. 
Don't Miss a Post, join my list!