Thank you ALL so much for your support and friendship these last 5 years!  I am so grateful to all of you for faithfully stopping by to visit.  This blog would not be here if not for all of you out there.  This week, going into the first week of February, I'm celebrating 5 years of blogging with some fun giveaways that I hope you will all love.  There's a little something for everyone!  So enjoy them all and I'll be back to normal posting at the end of the week.  Please go by and visit these small shop owners and check out their great products.
If you're a jewelry loving girl like I am, you will love this first giveaway.  Deborah from Common Ground Petite Boutique makes the coolest necklaces out of vintage goodies.
Click over to my giveaway page for all the details on how to win one for yourself!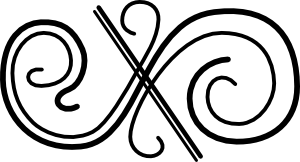 The winner of the Easy Prints Canvas giveaway is #113, RuthAnne.  Congrats, I have already emailed the winner!
Don't Miss a Post, join my list!