It is no secret that I love real plants and have used them around my house for as long as I've been keeping house. Real plants add so much to a home and you can't get the same feel with all faux. Believe me, I do have my share of faux too in strategic areas, but for the most part, I have real ones that make an impact. Luckily our house gets plenty of natural light so most of them do pretty well. House plants add such a natural and organic feel to the home, don't they?
Once January hits, I get a yearning for more plants and since some of my old ones weren't doing so well, I tossed a couple of them and ran into a sale at Kroger that I couldn't pass up.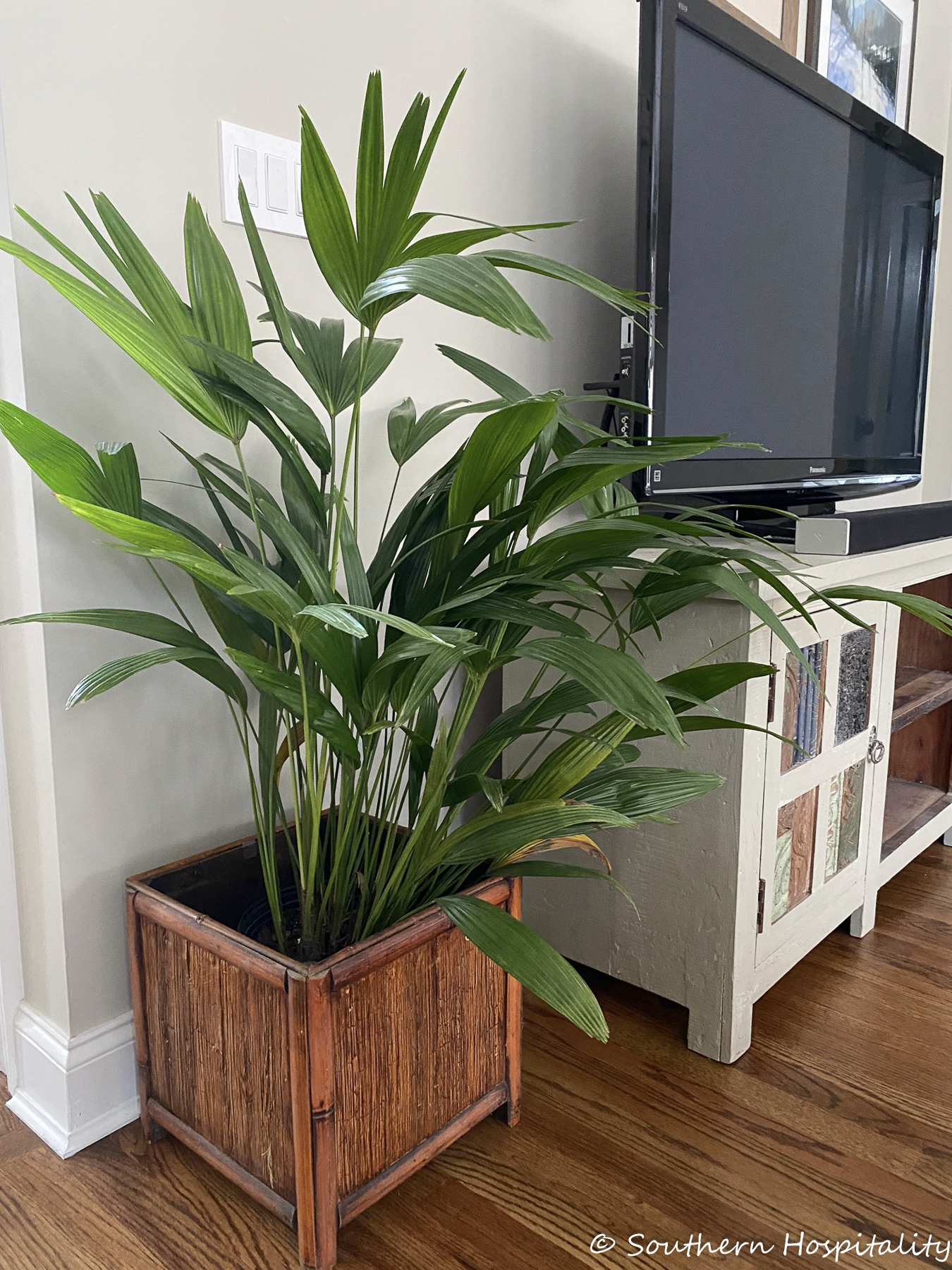 This is a Chinese Fan Palm. These were marked at $12.99 when they came in the store and then they had a special sale of $10.99 for each of them for about a week. I snagged 3 at the sale price and 1 at regular price, so I was very happy to find this deal. These beauties really brighten up our home and give me all the spring vibes. We will see how it does here,  but so far so good.
I don't know about you, but I'm really looking forward to spring!
I've had this little plant for a long time and have managed to keep it alive. I can't remember what it's called either.
I think this is a Calathea, it was marked on the planters and this matches the picture I found online. This one has got some yellow on the leaves so I hope it settles down and does well.
This ZZ plant is very hardy and grows slow, but requires little water and light. I really need more of these.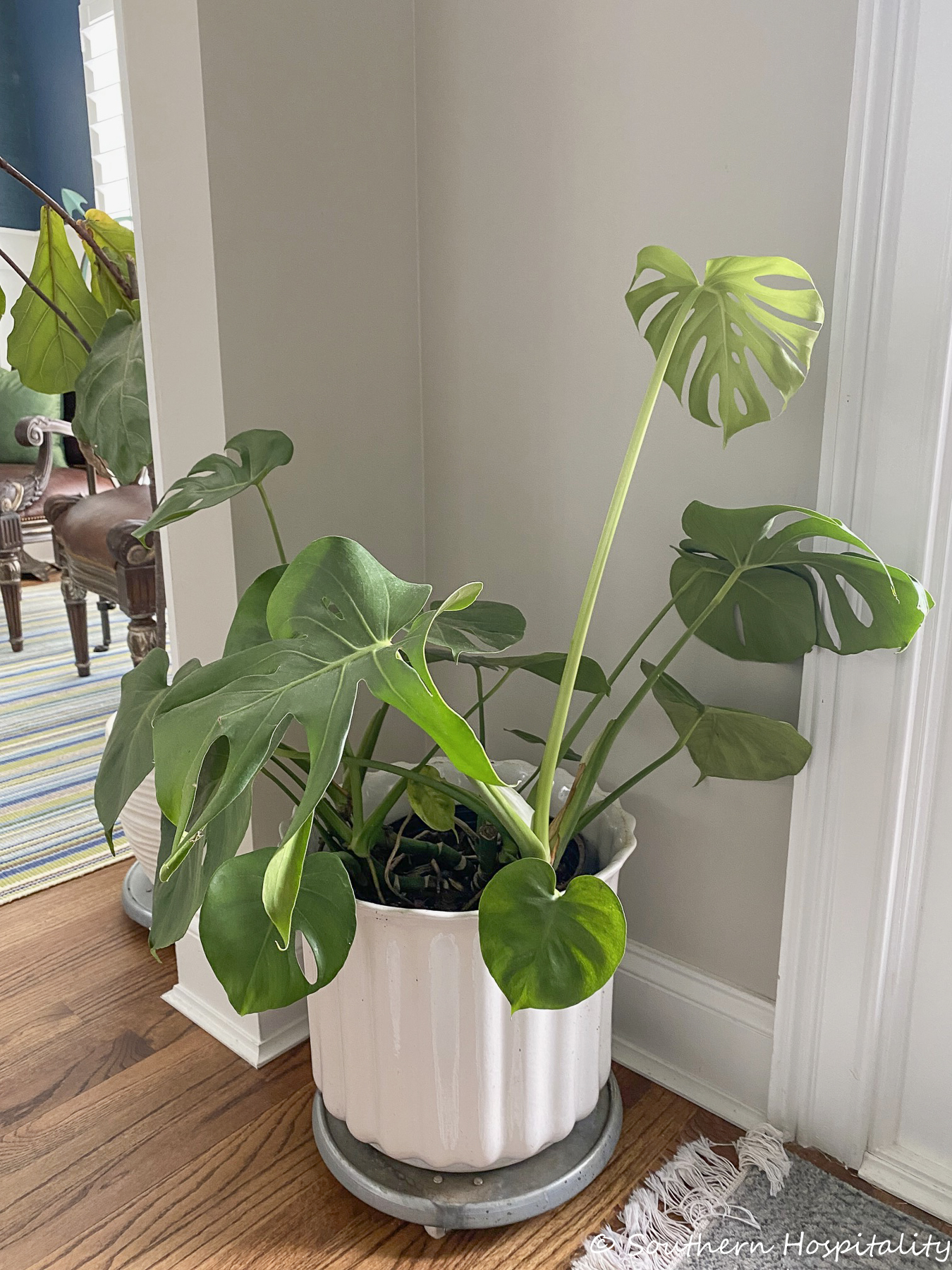 This is one of the 2 philodendrons that I got at Kroger and it works well here inside the front door. It just sprouted a new leaf. See that Fiddle Leaf fig around the corner there? That was here and it grew so chaotically and curved that I ended up cutting off the top 1/3 of it to see if I can get it to straighten up again. I've had it for several years too and I guess I didn't prune it enough while it was growing.
I've had this growing for years too inside this glass vase. It's an Alocasia Polly African Black Shield plant and I love the shape of the leaves. I've had as many as 5 leaves growing at one time, but it's down to 3 now.
The second philodendron I picked up went upstairs in our sitting room. It should get enough light by the window so fingers crossed.
This is one of several snake plants I have around the house and they are easy to grow too. They don't require a lot of water and can be neglected at times.
That's a look at some of my new houseplants and I sure do enjoy having them around. I water them about once a week and need to get in the habit of fertilizing them too. Are you a houseplant lover too? I have been for all my adult life and always have some plants to nurture inside and outside.
Don't Miss a Post, join my list!