I wish for all of you, my sweet friends, a wonderful and joyous Easter.  I'll be celebrating this happy holiday with my family, feasting on a wonderful lunch at my sister's house on Sunday afternoon and reflecting on our Savior's death, burial,and resurrection.  And I'll be singing in the choir Sunday morning, songs of hope and eternal life.
I love this time of year, reminding me of how Christ rose from the dead.  Spring ushers in a time of renewal and hope, for indeed, He is Risen!
I cut some cherry stems from my trees out front, since they are late blooming this year, I'm forcing them in this pretty glass vase.  The flowers are just about to burst open with their pink goodness.
This time of year reminds me more than any that there is always a season of renewal and freshness of life and seeing these delicate pink blooms makes me so happy for that.
I feel like I've been on my own personal blooming journey this last year and boy, does that feel good.
Spring and birds and bunnies.  May this Easter be your time of renewal.
Happy Easter, my friends!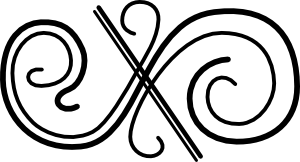 The giveaway winner for GoldenAge $100 gift certificate has been posted on the giveaway page!  Just in case you wonder who wins and you miss the announcement, you can always go back to the original giveaway post and the winner will be listed at the top.
Don't Miss a Post, join my list!