{Giveaway is Closed}
The winner is:  #99:  Cheryl B
Hi, y'all!
If any of you are planning to come to the Haven conference in June, but haven't bought your tickets yet, you are in for a treat today.  I've got a ticket giveaway (complete conference pass, valued at $200) for one lucky winner.  Travel and hotel expenses NOT included.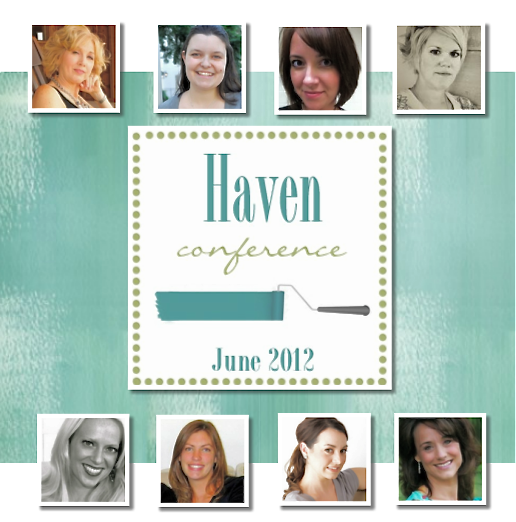 You can see all my partners above in action and they will be helping and speaking at the conference.  There will be plenty of other well-known bloggers speaking as well and you are all going to love it.
We have a wonderful line-up of fantastic Sponsors as well and are SO excited to have them on board!
All you have to do is leave a comment and tell me what you are looking forward to the most at Haven.  We are so excited about this brand new conference and have so many inspiring things in store for all who are attending.
It's going to be a blast and I can't wait to meet all of you who are coming.  If you know you can't make the conference, please don't sign up!  Leave the ticket for someone who can attend, please!

Don't Miss a Post, join my list!