You all really showed up and showed off for the vignette party, thank you so much!  I didn't want to let the holidays go by without highlighting a few of them this weekend.  Wish I could put you all up here, but then we'd be scrolling for days looking, so I picked out a few that caught my eye.  Y'all are fantastic at putting together Christmas vignettes and I loved all of them.  Blogland has positively exploded with talent this year and honestly, I can't keep up with it all.  I barely had time to see what is going on out there, but at least I got to see these.
Thanks so much to all of you for linking up to the party!  This recap is a reminder that we can add beauty to any area of our homes for Christmas.  From tabletop vignettes, to front porches, mantels, and dining rooms, adding Christmas sparkle and cheer is a wonderful thing.  And here's another reminder that Christmas is not all red and green anymore, but of course YOU knew that already.  We are branching out and now any color goes and I love that too!  From rustic to glitzy, everyone has their own interpretation of how to celebrate and it's all fun to see.
Love of Family and Home  I think this vignette  (above) just might be my very favorite one I've seen this year!  Gorgeous and perfect!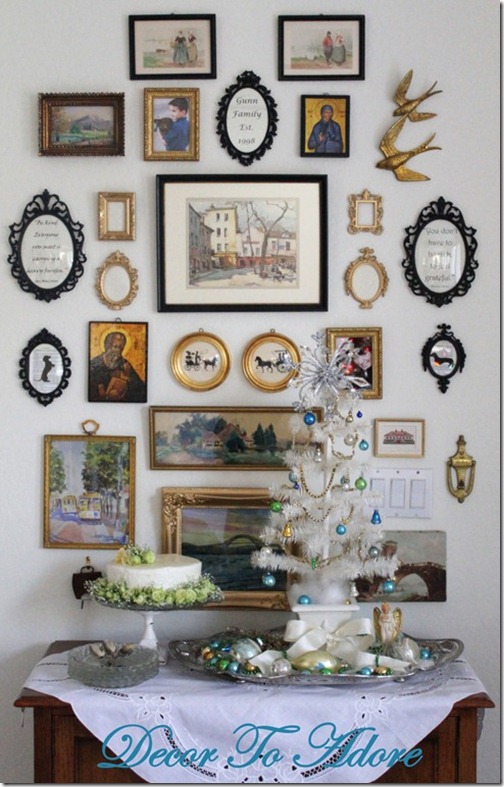 And that my friends is some wonderful inspiration for this Christmas season!  May we all remember the reason that we celebrate Christmas.  I refuse to say Happy Holidays. You will get a Merry Christmas from me.  There is no way to celebrate Christ-mas without Christ!  He is the reason for the season and may we never forget that.
Merry Christmas to all of you!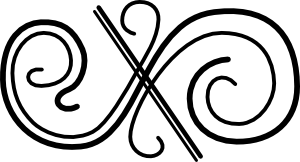 The winner of the Staples canvas print has been posted here!
Don't Miss a Post, join my list!