While in Franklin a few weekends ago, I couldn't help but drive through the historic area looking at their gorgeous homes again.  And of course, when I do that I like to take pics to remember the beauty of them all and to share it with all of you.  I appreciate an older historic home and the curb appeal in these small communities around our country.  We have it here in my hometown of Marietta and also where I live in Kennesaw and these little historic areas are full of eye candy.
Come along with me on a drive-by of Franklin, TN.  Some of these homes are new builds made to look older and historical.
Here's a question for all of you.
Why can't builders today build cute and charming homes like this anymore?  I know there are some newly built neighborhoods around Atlanta that do go for charm and old fashioned appeal of these older historical areas, but they are the minority and I know are more expensive to build.  I get that, but couldn't builders try a little harder to build new houses that aren't McMansions and just have beautiful curb appeal and charming details like these homes?  I think it would be popular all over again if they would do that.  We have some older neighborhoods built in the 70's and 80's around here with charming Cape Cods, brick traditional, Colonial, Craftsman, cottage style homes. They are still beautiful today and very desirable neighborhoods, but there aren't enough of them!  We just can't figure out why builders don't build that style again for newly built affordable homes that aren't huge and mega-expensive?  It's certainly not happening here in the Atlanta area on a large scale.  Boutique builders are building older style homes, but they are way out of the price range of normal folks.
Just a question I thought I'd throw out there.  What are you seeing in your area?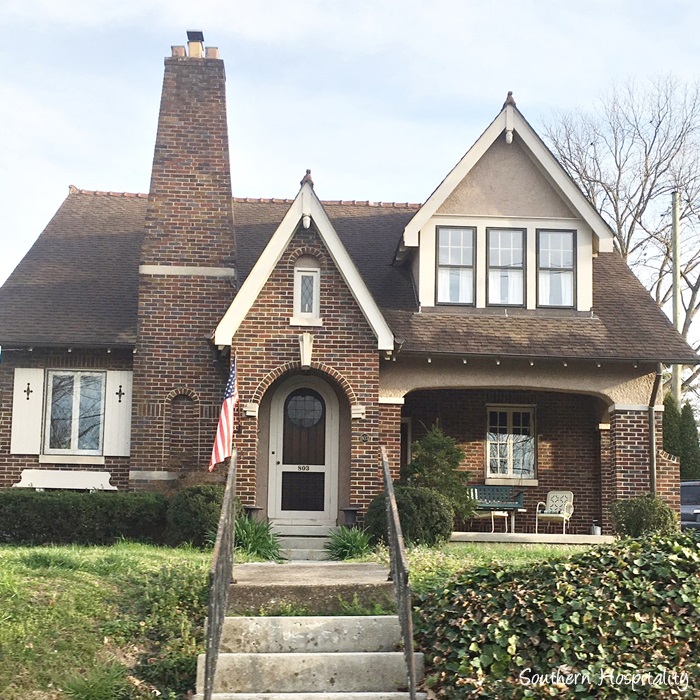 This was one of my very favorite ones!  I love the charm of a brick Tudor style home like this. So charming. I'm not going to comment on all of them, so enjoy the beauty.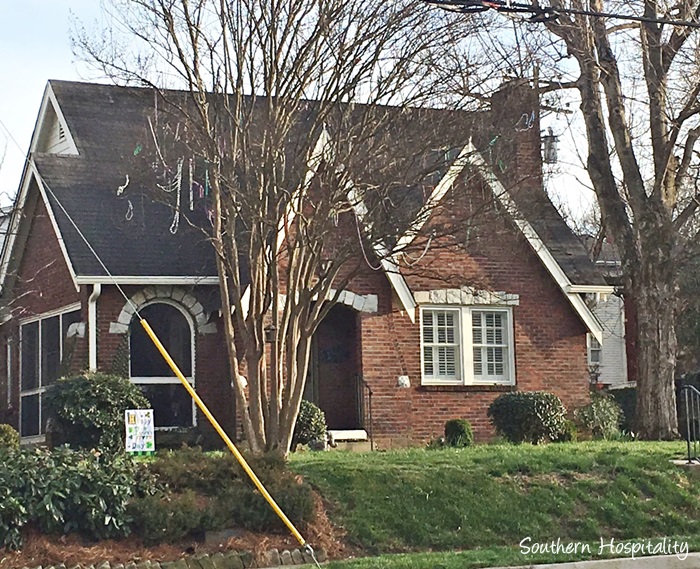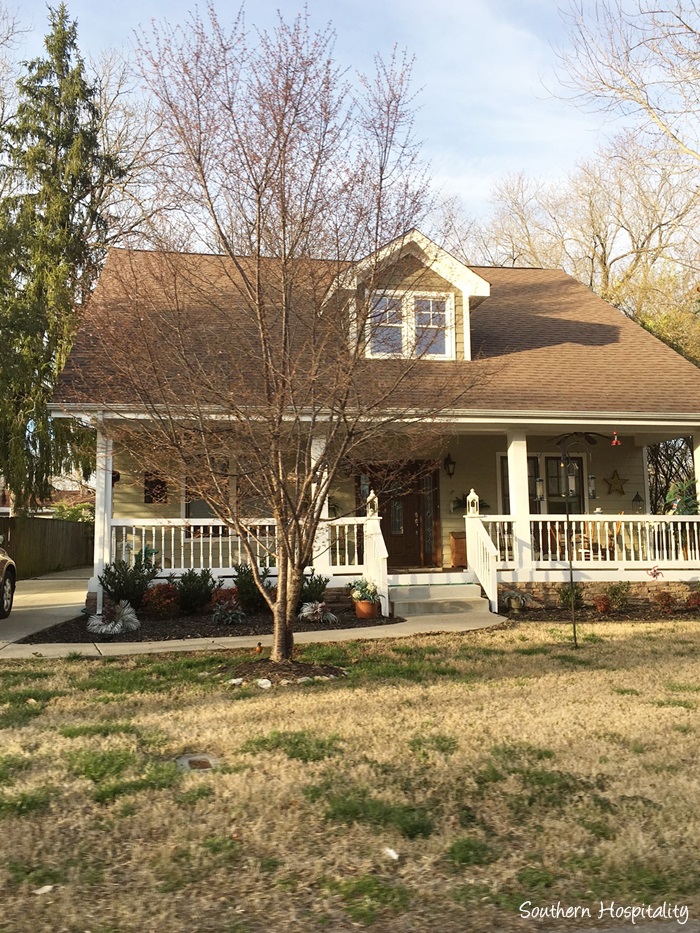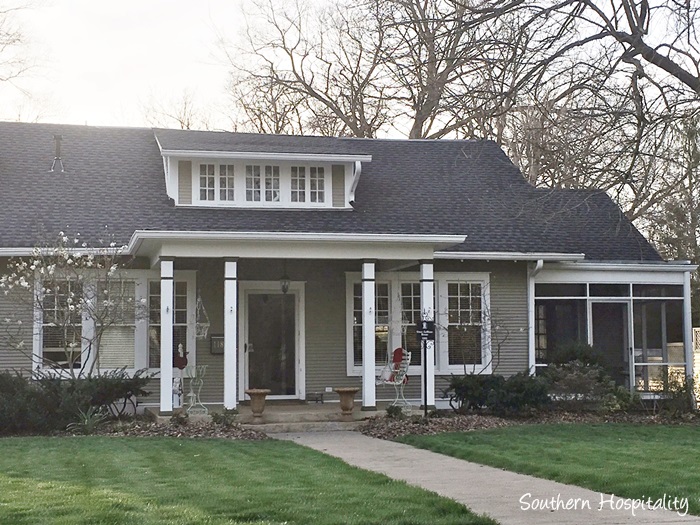 How did you like those drive-bys?  Gorgeous, aren't they?!
I'd love to hear your answer to the question I pondered above.  I think it's a fun discussion and I'd love to hear what it's like in your part of the country.
Don't Miss a Post, join my list!