Are you thinking about Christmas yet?
I know it seems early, but it's really not.  November is just around the corner and that means Thanksgiving is right here on top of us and then right after Thanksgiving is Christmas.  Accckkkk, how did that happen so quickly?!
I will admit that my pet peeve is retailers who set up Christmas in July.  I just can't stand that. I know it's strictly a marketing tool, but it just makes me crazy to see all the Christmas decor out so early.  Why can't we enjoy our Holidays as they come??  OK, I'm off my soapbox now. 🙂
It was an honor to be a part of the bloggers who were asked to contribute projects for style icon, Matthew Mead's new Holiday magazine, which will be coming out on November 1st.  I'm so excited to be a part of the first edition, which hopefully will not be the last.
In anticipation of this brand new Holiday magazine launch, I'm so thrilled to have one of my projects from the blog featured in there and we'll all be seeing it soon.  Some of your favorite bloggers will be participating and highlighted too with their own special projects.  I'll give you a little hint.  Mine has something to do with candy.
I can't wait to get my copy.  Just a reminder if you haven't order your magazine yet, they are only on sale at the Holiday with Matthew Mead website, so click over if you're interested in your own copy.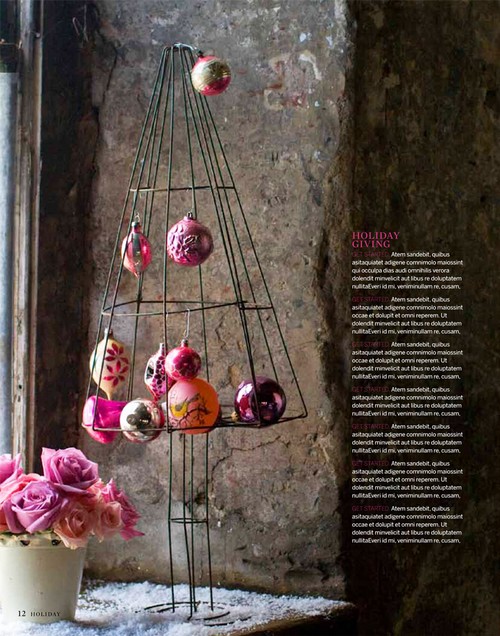 It is sure to be filled with inspiring decor, crafts and things to get us in the mood for Christmas.  I can't wait!
Beloved blogger, Nie-Nie will be featured in the magazine too.  Such an inspiration to us all.
Matthew's attention to details is second to none.
I will be getting my own copy in the mail very soon and when that day comes, I'll be hosting a giveaway right here, so stay tuned for that later!
Merry Christmas! 🙂
Don't Miss a Post, join my list!