Personalized home products have become all the rage, with a lot of great ideas for adding your own personal touch to many products around the home.
Home Decor by Me is an online site with lots of great personalized products, such as photo books, canvas prints, and lots of other goodies for the home.  Don't we all love a personalized gift?  I was contacted by this wonderful company to try out their products for myself, so I did just that. 
They gave me the opportunity to try out some of their products and I ordered a wedding photo book for my mom for her birthday, featuring Lauren's recent wedding pics.   The site is user friendly, but make sure you sign in before you start building a book and be sure to save it as you move along the process.  Loading the pics and editing the book is a bit time consuming, but I was well pleased with the results.  When you sign up over there, you'll also get Welcome coupons to use around the site.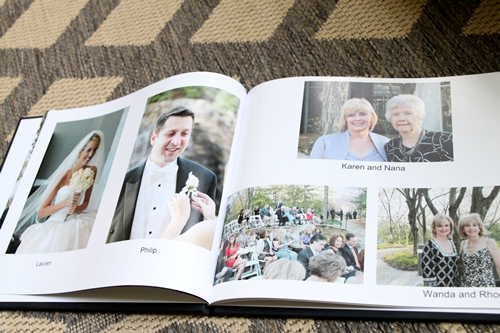 It was fun to put it together exactly the way I wanted it and my mom loves showing it off to all her friends.
I also ordered a 16 x 20 canvas wrapped canvas featuring one of Lauren's professional photographs in black and white. She's getting this one and it will look so great in their loft.  I'm picturing it on one of those brick walls.
They can take any digital photo that you have and put it on canvas!  All those pics you have sitting on your computer can be put to good use.  How cool is that?  I love this look.
Here's some exciting news!
Home Decor by Me is offering TWO of my readers a 40% off gift certificate.   You can choose from anything on the site and get 40% off, which is a great deal considering all the products to choose from.

I am very happy with the items I selected and they will be a cherished part of our family's memories of Lauren's wedding.  Those memories will last a lifetime.
All you have to do is click over to Home Decor by Me and look at their product offerings.  Come back here and tell me which item you'd like to get if you win the gift certificate.

That's it!  Even if you don't win this one, I hope you'll take a look at all the beautiful products they have to offer.
{Note: I was given a gift certificate to purchase my photo book and canvas print to try for myself.  I'm also going to be an affiliate with Home Decor by Me, so anything purchased through my site, I will receive a commission.}