It's been a long while since I shared any shopping posts with you all, so today's a good day for that. We had so many days of rainy weather the last couple of weeks, so when the sun finally came out again and brought the cooler temps with it, I was ready to get out and do something fun. I had to run some errands and was on the side of town close to a couple of really cute home decor stores, so I went in and took some pics for you.
It's probably been a couple of years since I've been in the White Rabbit Cottage in West Cobb. I know many of you have enjoyed shopping here for years and it's always fun to go inside and see what's new. Of course, they are all ready for fall, so come along with me! They have no idea who I am, but I've shared them on here before.
This little white house is chock full of cute home accessories and lots of gift ideas.
They are all decorated for fall.
I loved these hummingbird prints and thought they would be so pretty in a grouping.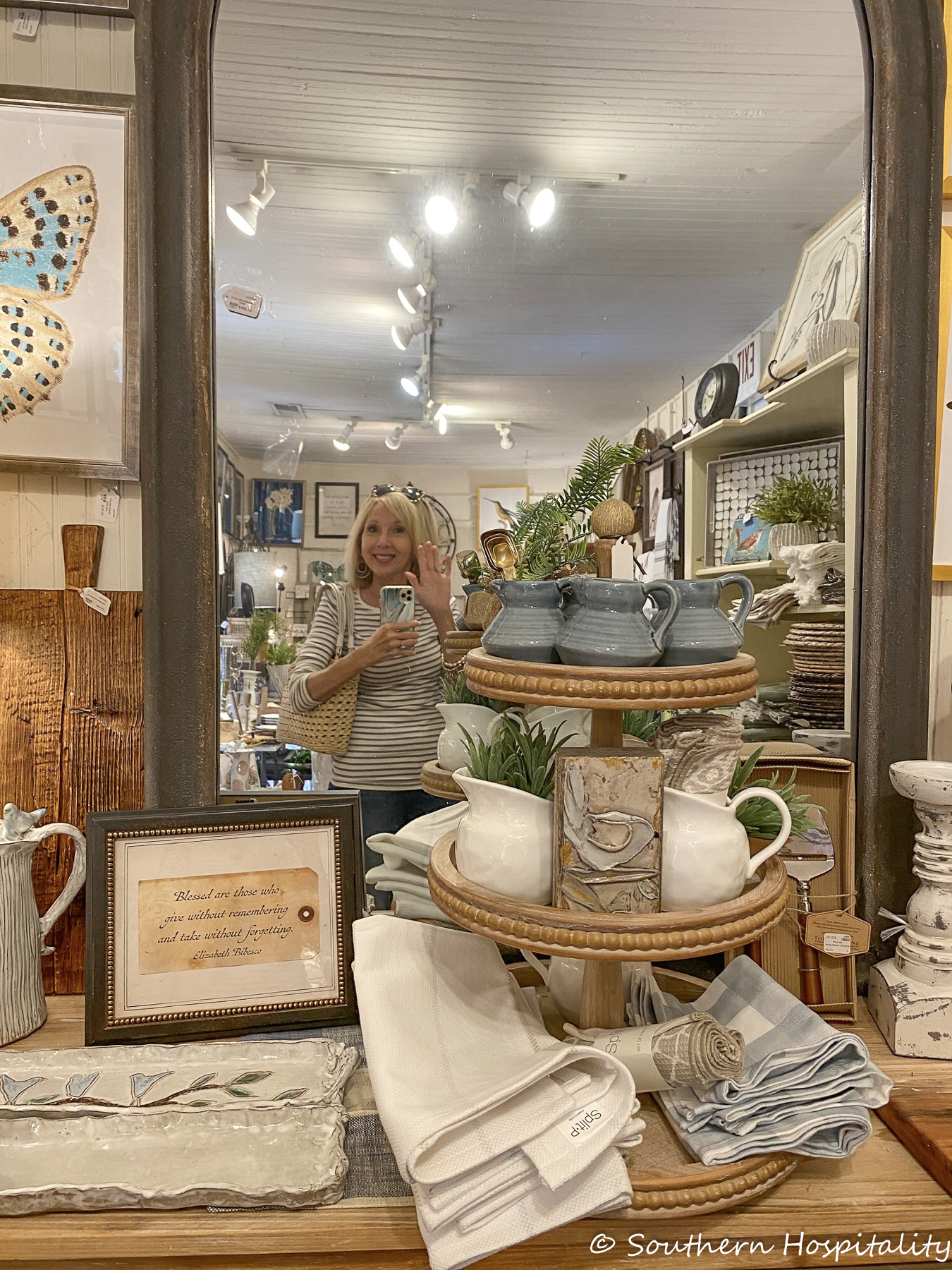 Hello! They have beautiful linens and tableware too.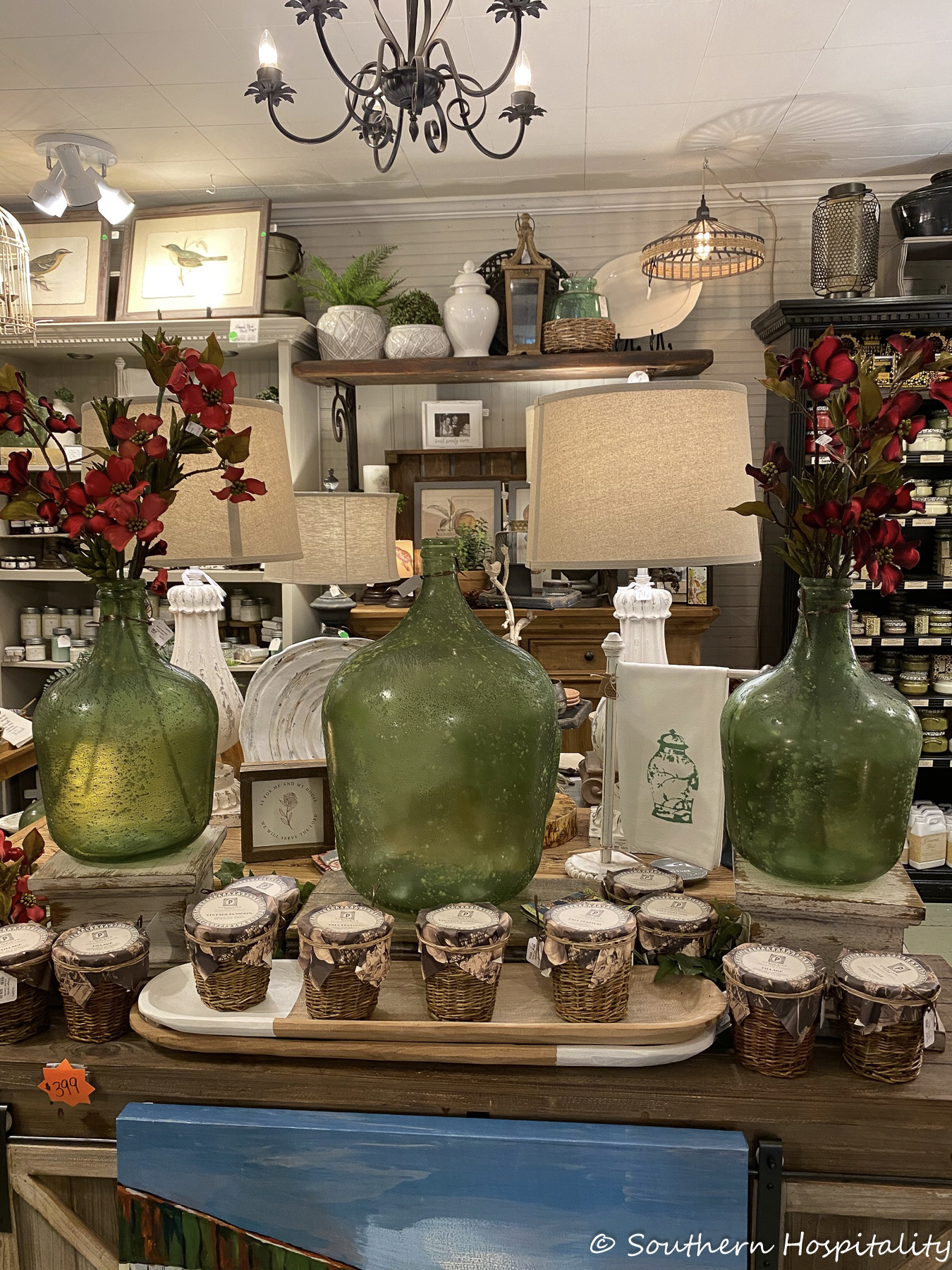 Candles, home decor, so many pretty things.
They have some furniture in the cottage and also a separate back building that has even more furniture and accessories.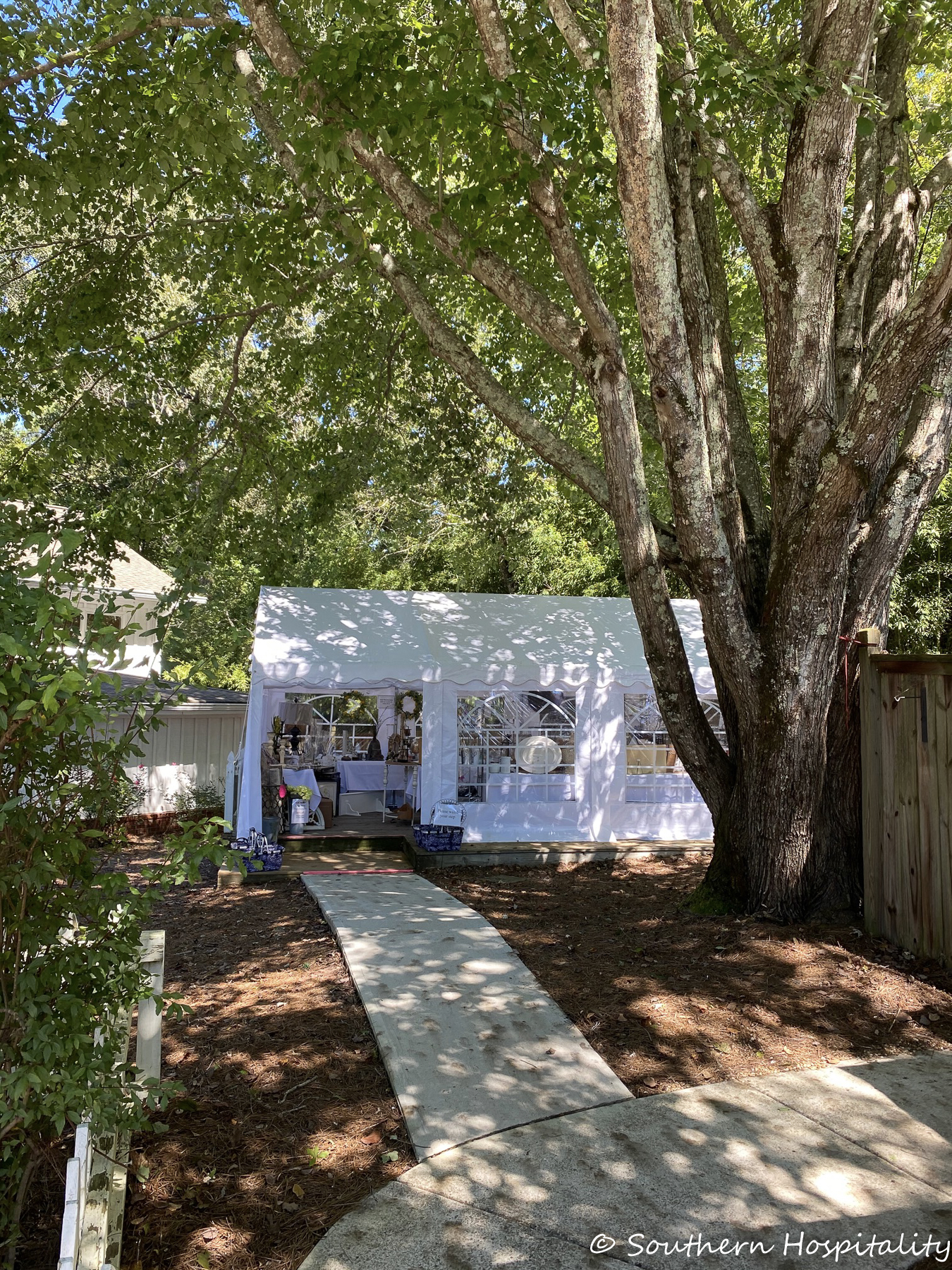 This time, they had a sale tent set up outside with lots of mark down items. That was fun to browse too. Believe it or not, I didn't buy a thing. I have got to clean out my own stash before I bring home anything else. It's always fun to look though!
The back building is full of furniture and pretty things as well.
They have room vignettes set up here and some beautiful upholstery pieces.
I saw this sign and couldn't help but sing along. I asked my friend on Instagram who all remembered this old song from the hymn book and so many of them did too.
This settee was pretty and so are the pillows.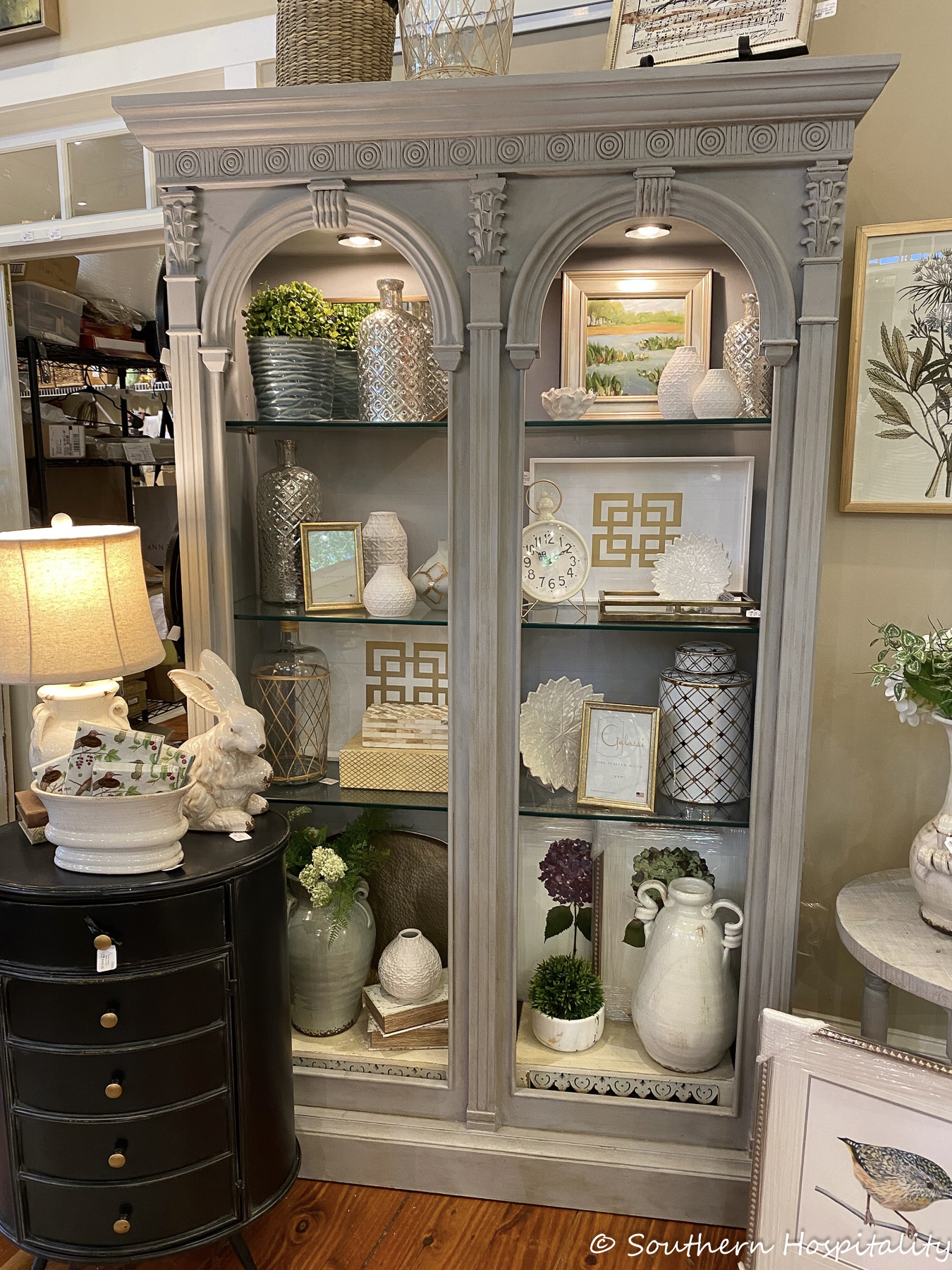 Beautiful bookcase display cabinet.
Lots of fall goodies!
Just down the street from White Rabbit is another nice home decor store, Acorn Home and Garden. It's been around for many years too and I'm so glad to see that both of these stores survived 2020. What a year that was for so many businesses.
They also have beautiful furniture and accessories and their shop is set up in room vignettes.
A bedroom setting.
It's fun to see what's new in stores these days.
Great way to get fresh ideas for our homes.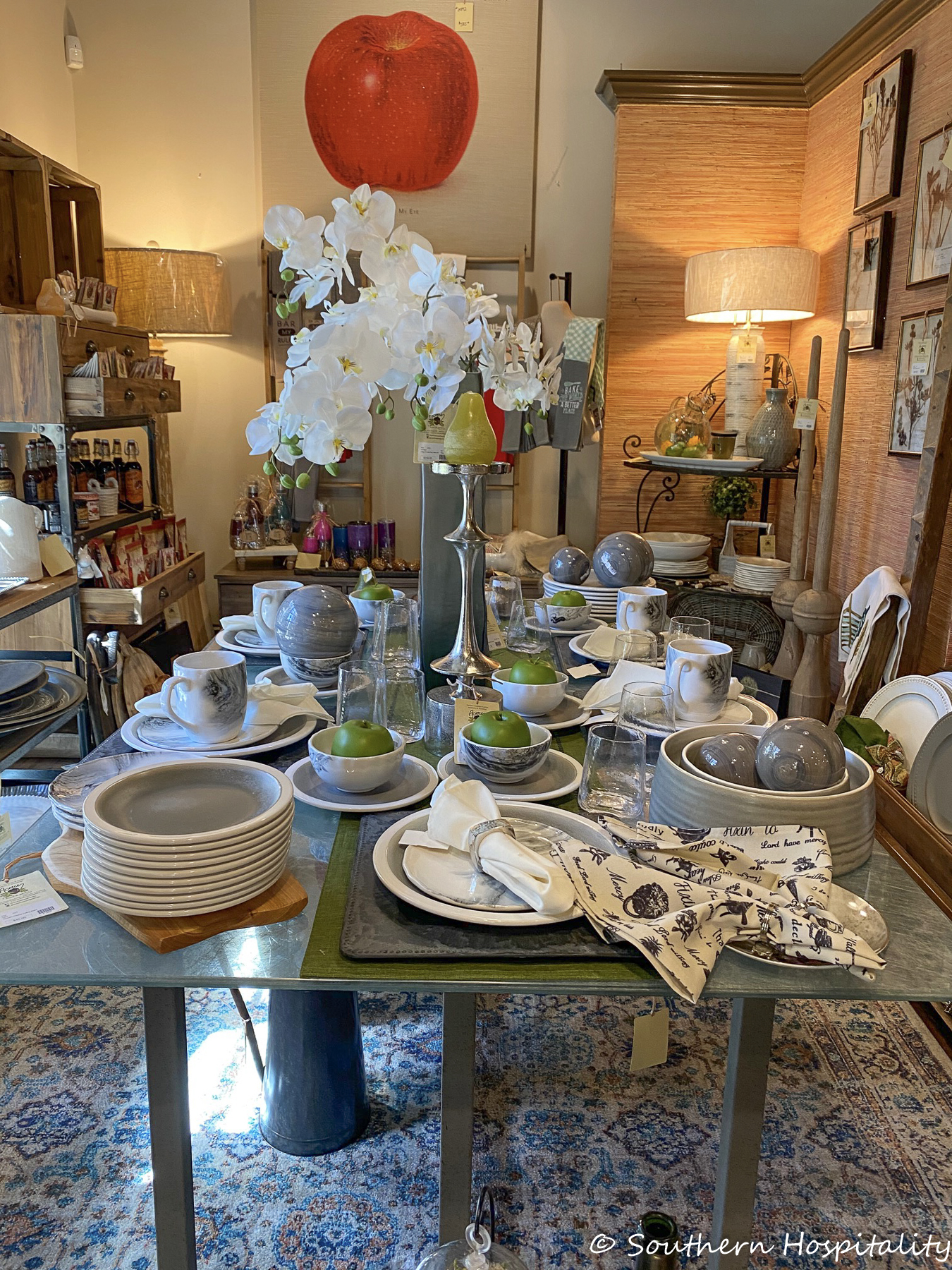 Lots of dining accessories and table linens here too.
They were also all decked out for fall. I hope you enjoyed this shopping excursion with me. It's fun to get out and about again and check things out. Thanks as always for stopping by!
Don't Miss a Post, join my list!