I was over in Roswell last week, browsing and having lunch with my friend, Maureen.  We both love home décor and have been friends for many years now and it's always fun to catch up with her.  She also knows how to enlarge prints, since she is a fantastic photographer and I sent her the digital files of my cute little green botanicals and she enlarged and printed them for me.  They are beautiful!  Can't wait to show you that too.
But first, we stopped by Home Decorators Collection, after a yummy lunch at Figo in Alpharetta and had fun looking around.
It was also fun running into one of my readers, Mary, in the store.  She saw me coming and introduced herself.  I love it when that happens, so please always introduce yourself if you see me out and about!
They always have pretty things to look at. Did you know that Home Depot owns Home Decorators Collection?  I've always looked at their catalogs, but really in person, their items are even better.
Subway art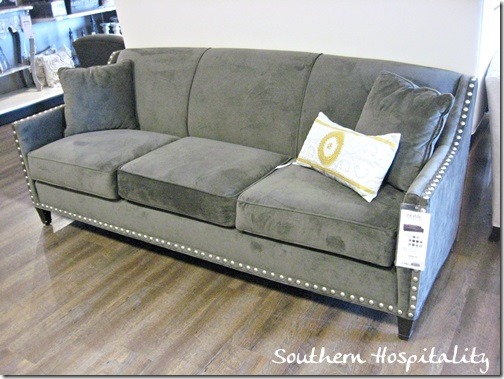 Sofas and chairs
Outdoor rugs, nice selection and colors.
Large clocks.
Outdoor furniture. Love that rug!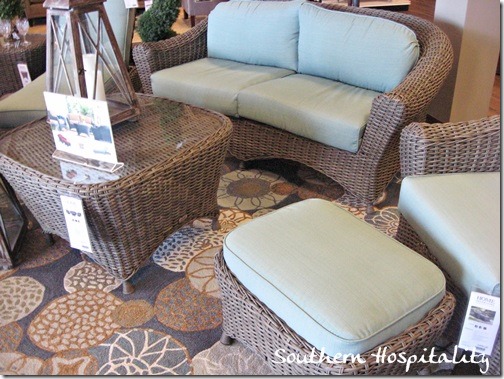 More all weather wicker from Martha Stewart.
Industrial rustic pieces.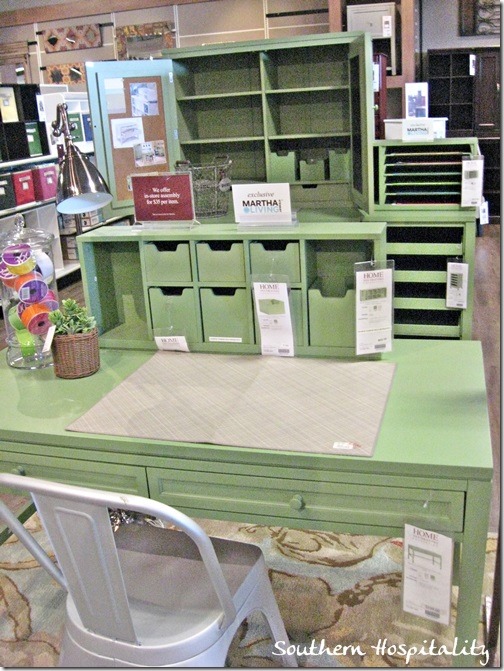 Martha Stewart craft room and storage.
More sofas and chairs and lots of accessories.
Mirrors
Bathroom vanities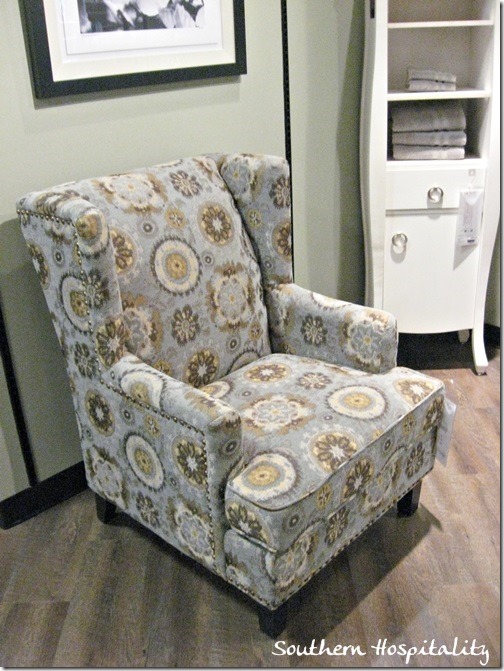 Side chairs
Sink and mirror.
There's my cute friend, Maureen, in the mirror.
Pretty glass pendants.
Industrial metal console table.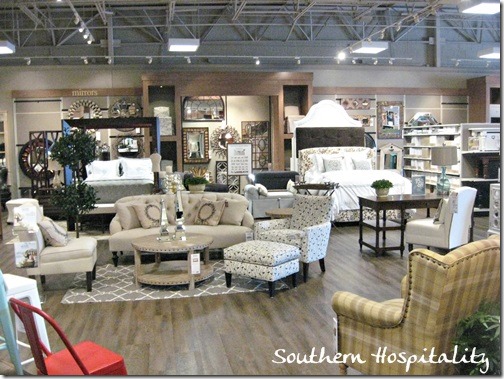 The store is well organized and put together well.
Upholstered headboards
Industrial bins
Painted side table and accessories for Spring.
More subway art.
And that is Home Decorators in a nutshell.  Their products are nice and fairly affordable.  Stop by if you're in Roswell at Northpoint and take a look at the store in person.
Don't Miss a Post, join my list!