It's a well known fact around here that I'm a huge fan of Homegoods and I've shouted their name to the rooftops on more than one occasion.  So, when I got the opportunity via BlogHer to partner with Homegoods on a new promotion of theirs, well, I was quite ecstatic to say the least, to get chosen for this very fun campaign.
I have no problem at all being a huge cheerleader for Homegoods.  It comes quite naturally with no effort whatsoever.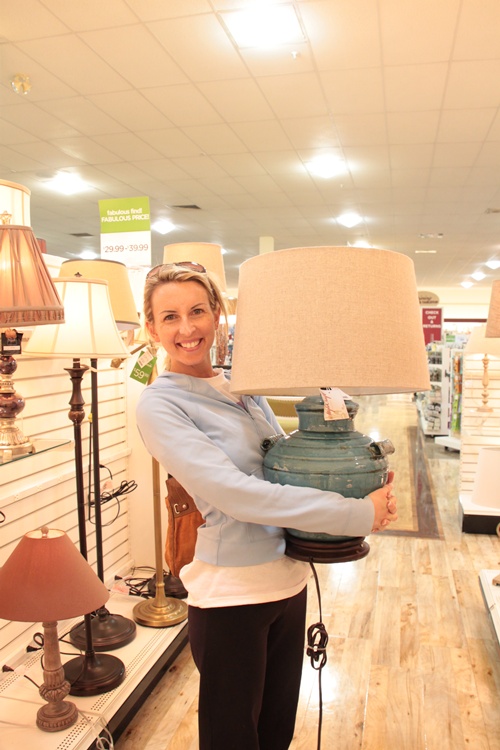 You will remember that I took my niece, Lauren, on a little pre-wedding shopping jaunt to Homegoods back in March and she found a fabulous blue lamp that is looking right at home in the newlywed's rustic loft.  I have scored many a lamp at Homegoods myself over the last couple of years.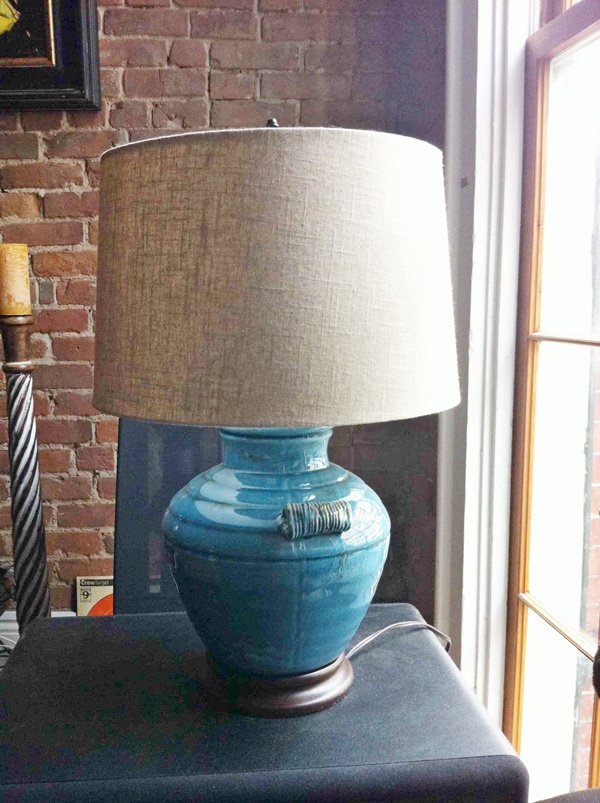 Isn't it gorgeous in their rustic loft with the brick walls?  Perfect complement to their colors too.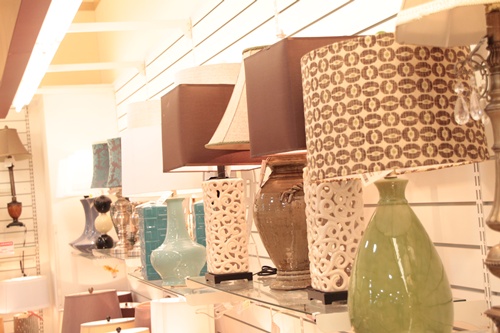 Do you need lamps?  I can definitely recommend them for price and selection.  Can't be beat!
Here's a big bit of news for you too!  Homegoods is expanding and opening up a bunch of new stores, so those of you who are currently Homegoods-impaired can jump up and down now, cause there just may be a new Homegoods coming your way.  Believe me, you will be grinning from ear to ear when you get your first look inside one of their stores.  Fabulous!
OK, so back to the Homegoods promotion going on now.  I was selected to be among a group of other bloggers who are invited to go on a private shopping spree on Saturday morning, May 21st!  Bright and early, before the store opens, we are all going in to shop.  I'm going to have fun with a $100 giftcard and I'm taking 6 friends with me, who will each get $50 to spend on whatever their little heart's desire.
Can you imagine the fun in that?
I know!
Completely blown away with excitement!
Everyone wants to be my friend now. 🙂
Seriously, it's going to be a ball.  I'll be taking my camera and showing you all the cool stuff that we all find to bring home.  I'm not totally sure what I'll buy with my giftcard, but it will probably be something for those bathroom renos, so I will see what strikes me.
Oh, the choices!
So, stay tuned for another fun post from the shopping spree!  And here's some more good news.
There will be a sweepstakes over at BlogHer for TEN $25 giftcards on the prizes and promotions page, so some of you can get in on the fun too.
And on my next post, after the shopping spree, I'll be giving away a $100 Homegoods giftcard courtesy of BlogHer, so come back on the follow-up post to sign up for that.

Homegoods!  You gotta love it.
Check out the BlogHer round up Page for more details.
Check out the official Homegoods blog, as well as their Facebook page, and Store Locator!