Refresh old bamboo or oak with Cabot Australian Timber oil. Brings back old and tired pieces with one coat application and makes them look new again. 
Do you have any old bamboo that is looking worn and tired? I have several pieces of bamboo that I refreshed with an oil based timber oil from Cabot, so I thought I'd share the process with you. Mark found the oil and used it on his oak rocking chair and when I saw what a great job it did on refreshing that piece, I decided to try it on my bamboo pieces too and it worked great.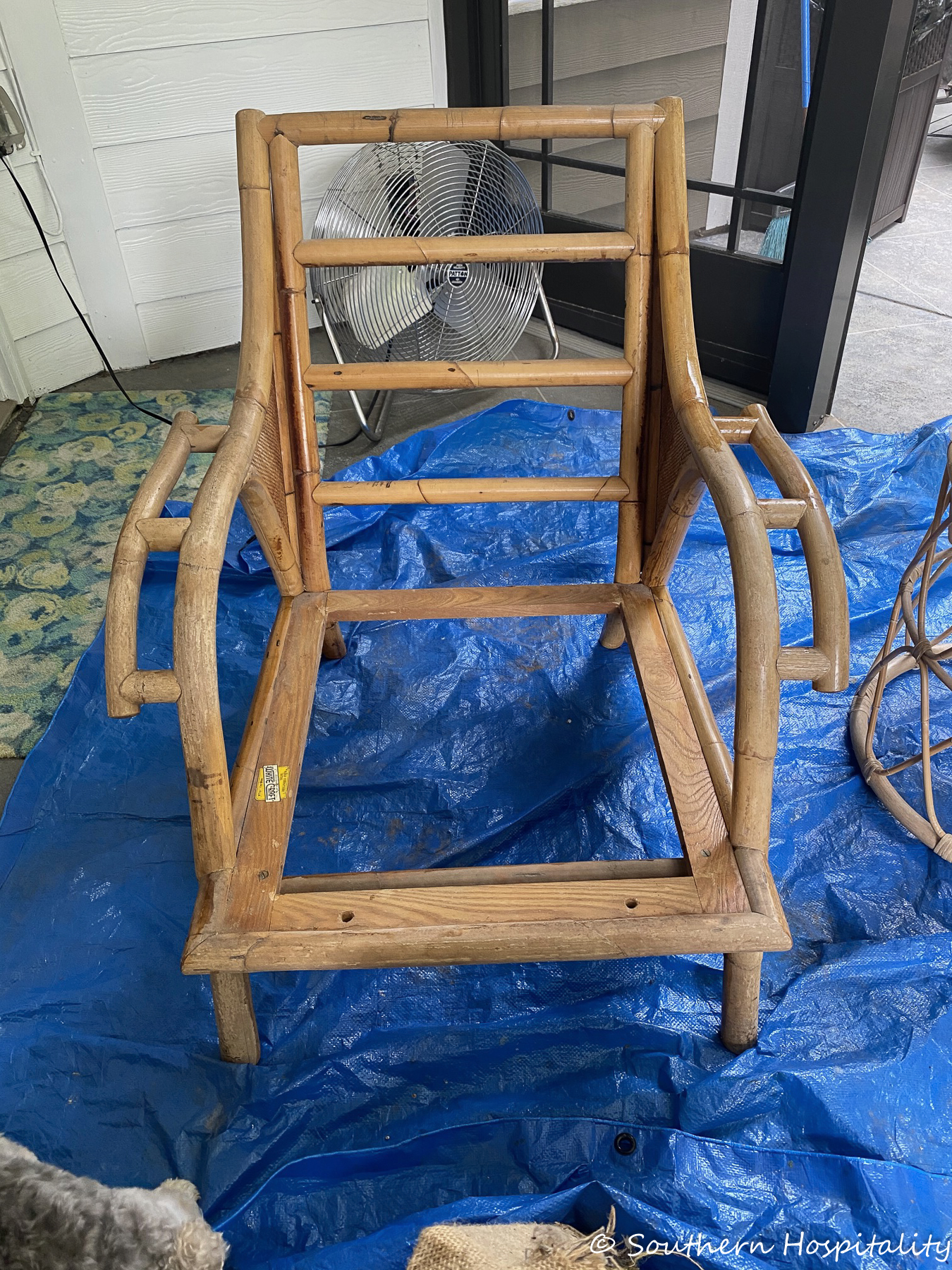 Here's that vintage bamboo chair I found at Goodwill a few years ago. I knew I wanted to use it on this porch and I've really enjoyed it out here. I had just started to wipe on the stain here, but you can see how tired and faded the chair was looking. It's a really solid chair and I love it.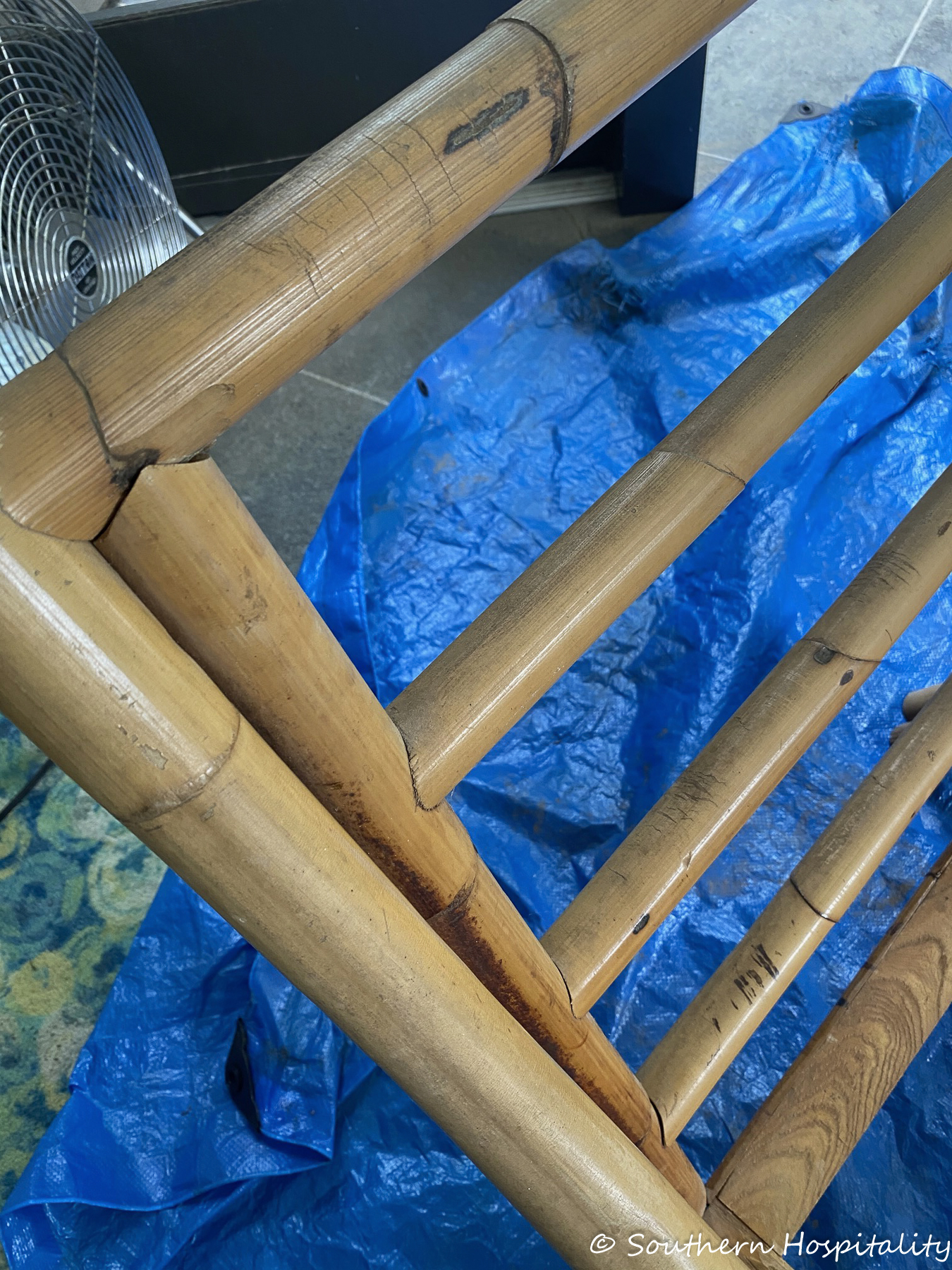 It just needed a refresher to look better.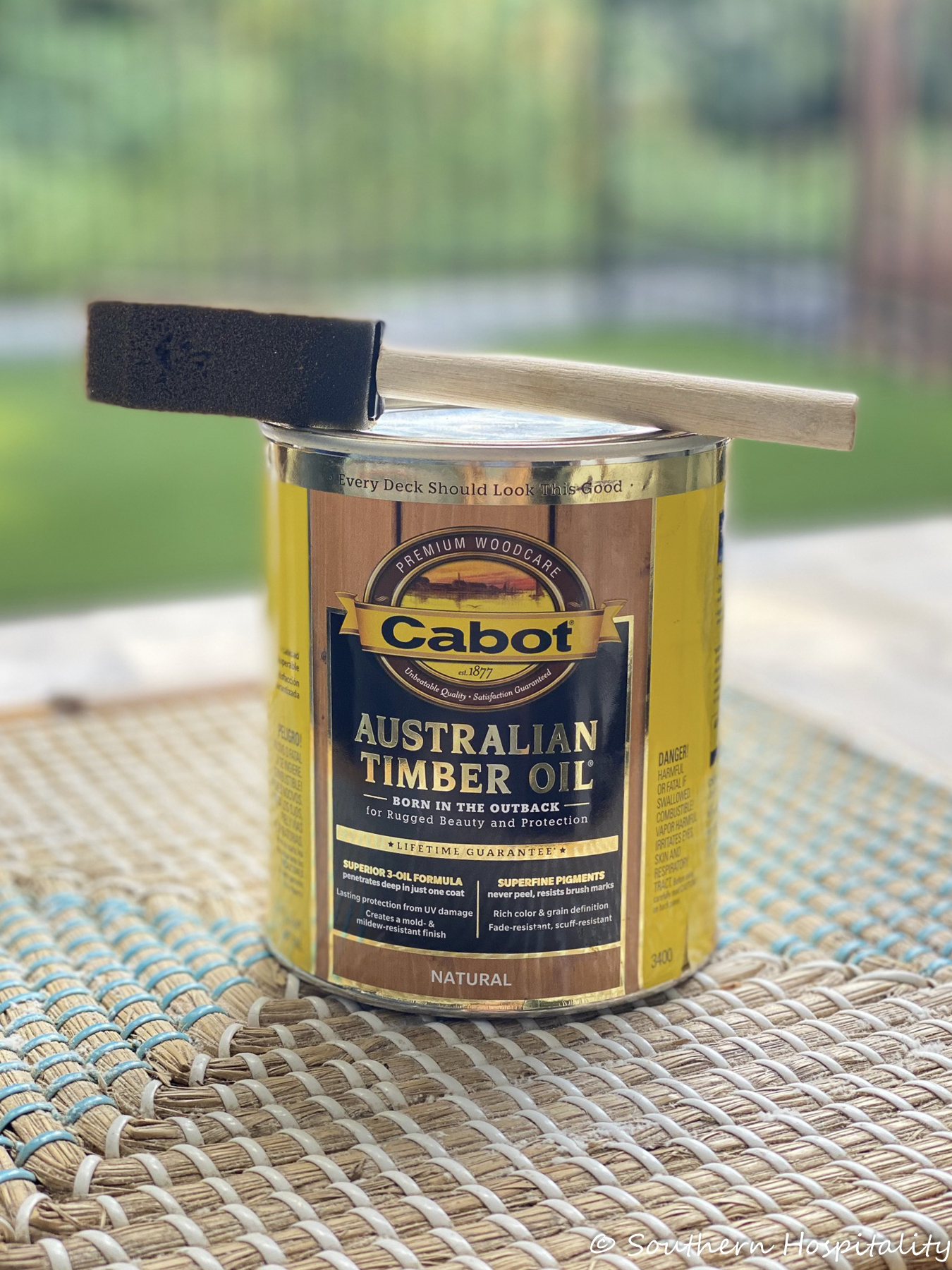 Cabot Australian Timber Oil in Natural is what Mark used on his rocking chair and it did wonders for the bamboo too. I used a small foam brush to apply it and just brushed it on. It's oil base so takes about 24 hours or more to fully dry, but it did finally dry.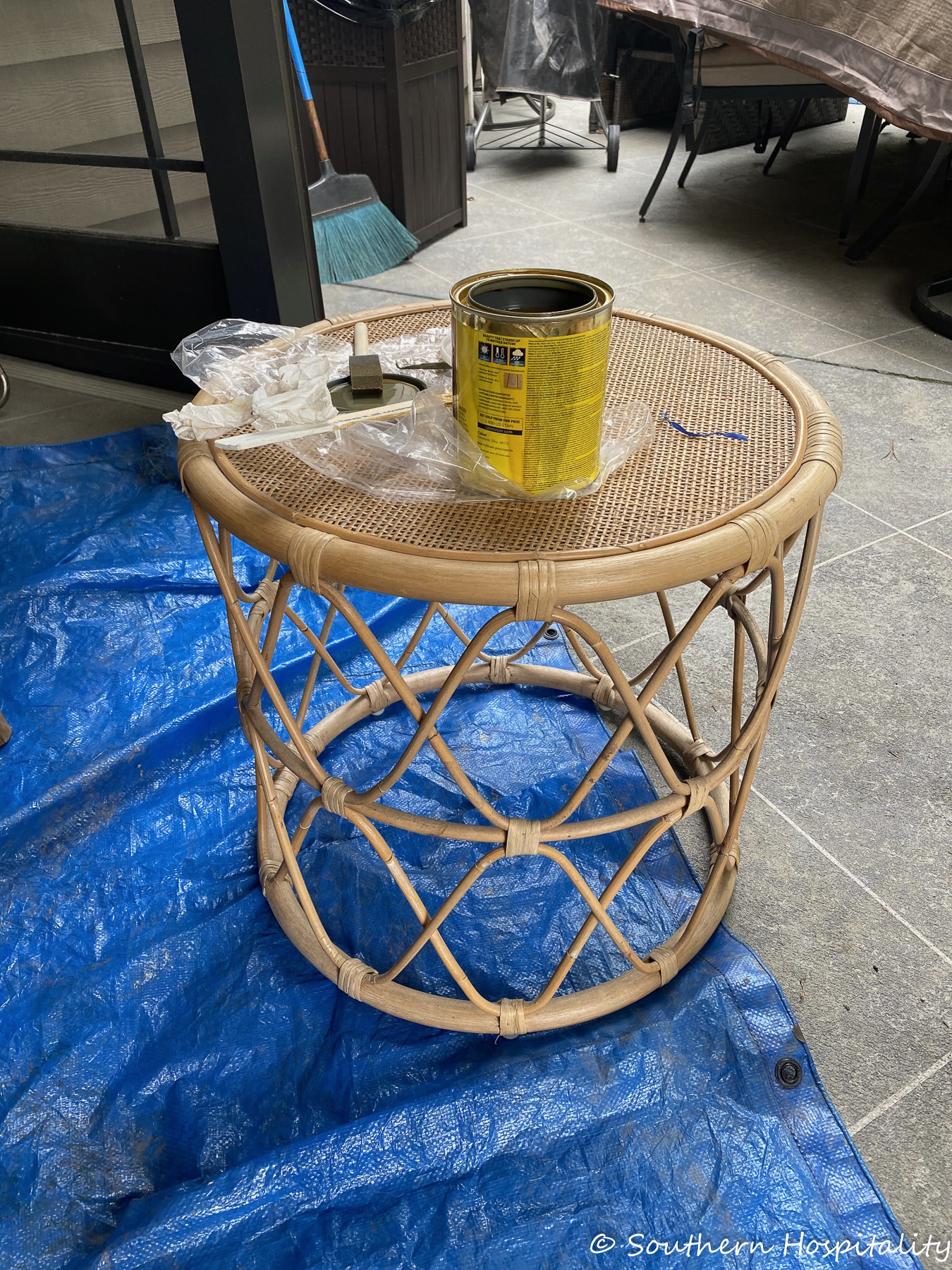 Here's a before on this bamboo table I got at Target. It was getting a little dried out too from being outside.
Same with this side table I got at At Home. Still love these pieces and they have a lot of life left in them.
Here's Mark's rocking chair after he sanded it down and removed some mildew that had gotten on it. He then applied the Timber Oil and it looks brand new again.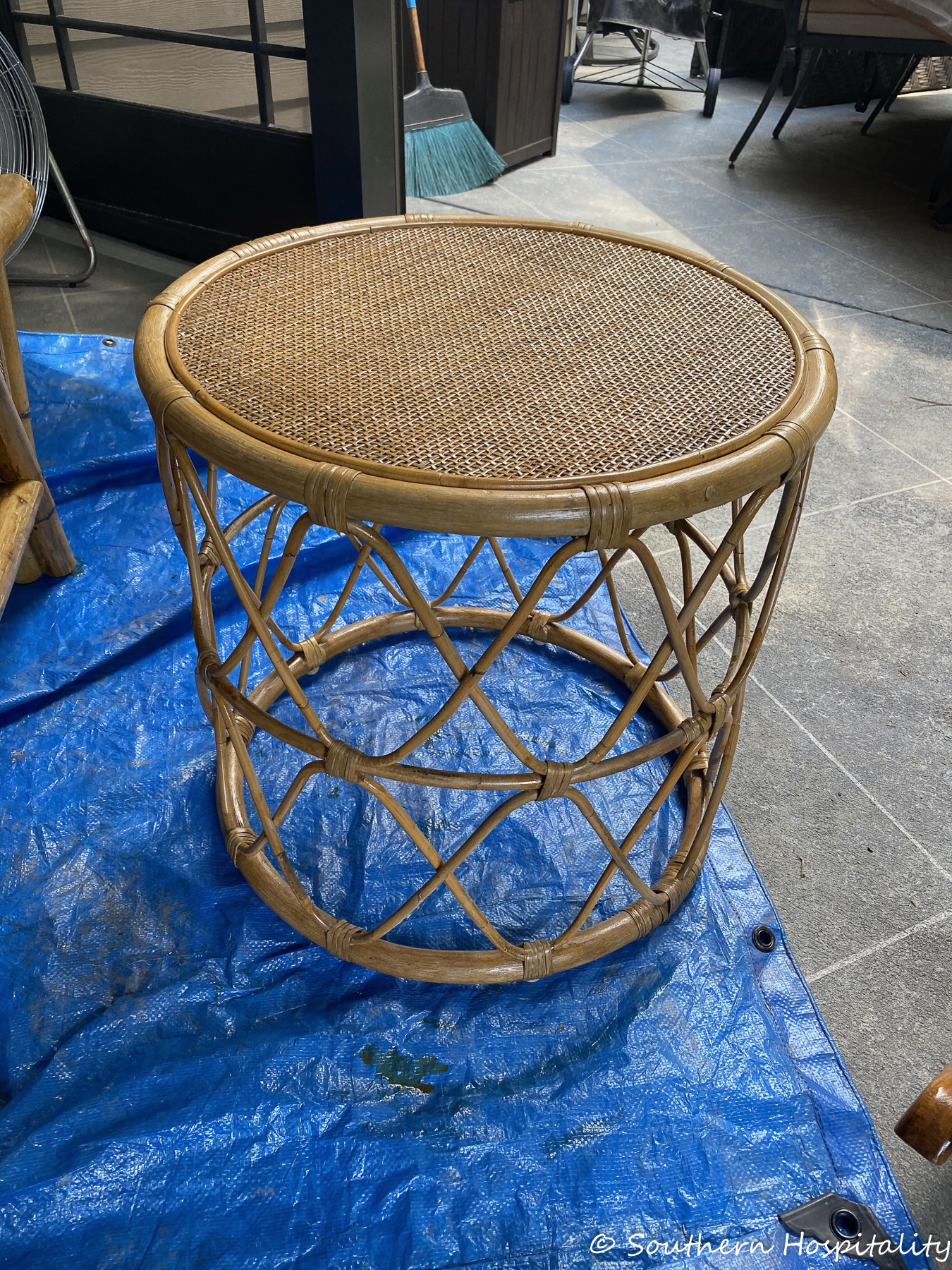 Here's the after on my round table, looks refreshed and slightly darker with the oil finish on it.
And my bamboo chair looks great too, ready for many more seasons on the porch. I think this finish will help it weather better and protect it too.
And the side table after applying the oil finish.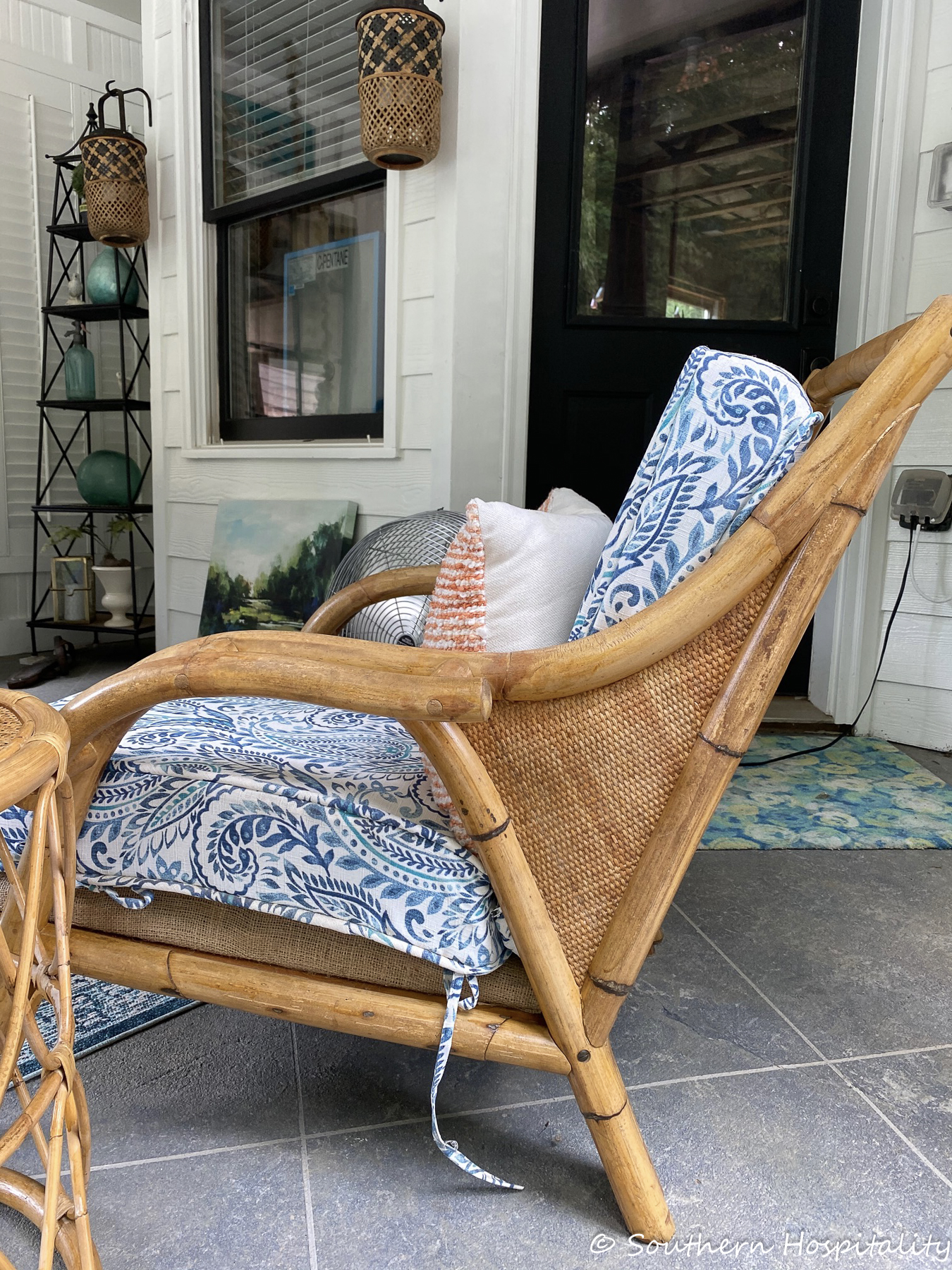 These pieces look so much better and much refreshed now after getting a coat of the Cabot Timber Oil.
And they should be protected from the weather even more now.
You know how much I love bamboo and now these pieces are nice and refreshed.
We love sitting outside on our porch and patio and it sure is an extension of our indoor spaces.I hope this helps you if you need to refresh some bamboo or outdoor pieces like this. It sure made a difference with ours!
Having such a nice porch is a big bonus this time of year and now this is our view with the new pool. We sure do love it all! You can see our floats which get plenty of use right now. We are in the pool most every day that the sun is out. Happy summer! I'm not quite ready to give it up yet.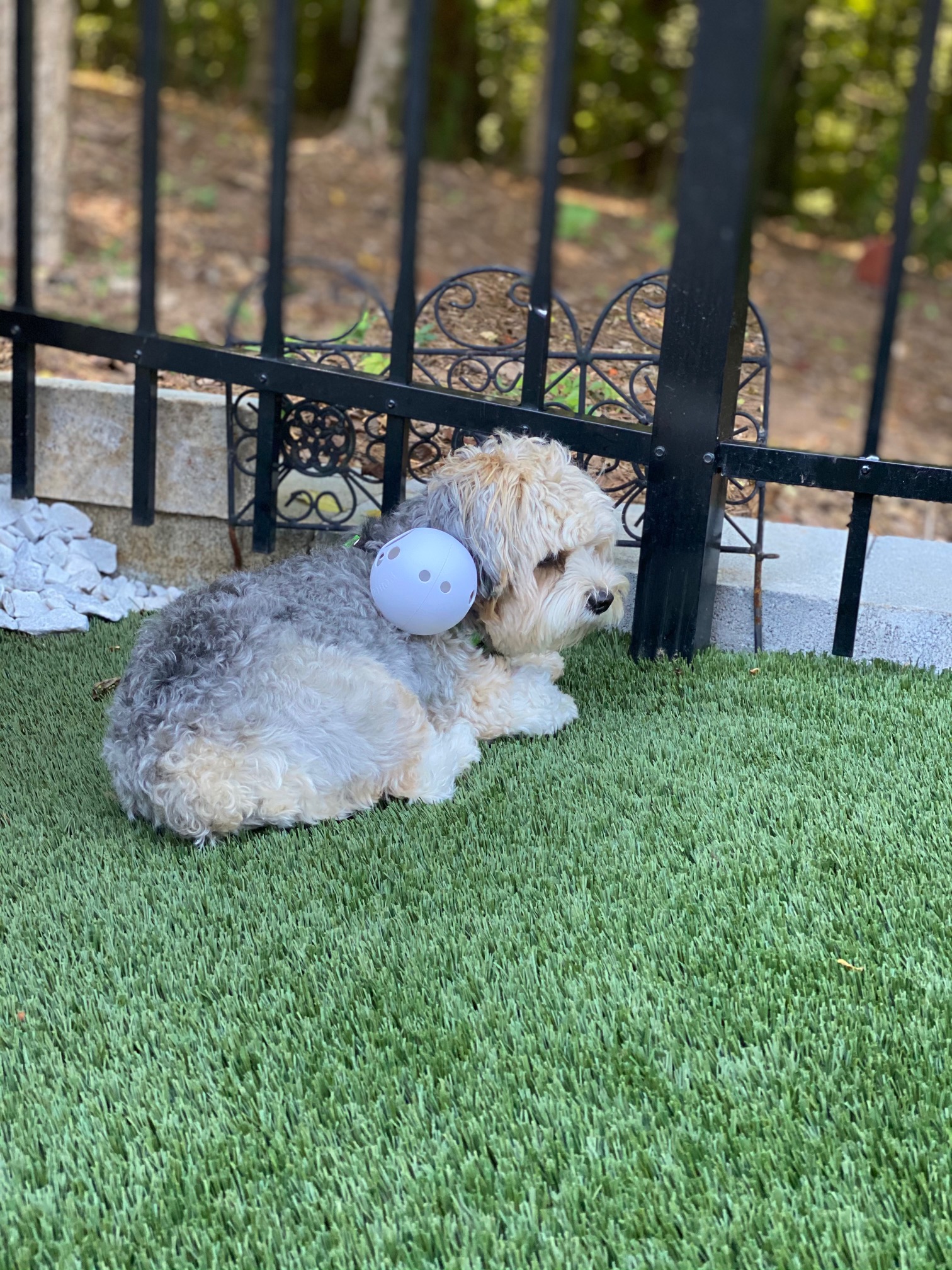 If you squint or enlarge that top picture, you'll see Daisy has a harness (Fence Mate Harness), affiliate link with plastic balls on the side. She's been a sneaky girl and has discovered she can shimmy out under the black fence, so we had to do something to keep her corralled inside. Hopefully she will stop trying to get out eventually but once she did it, we knew she would never forget. I call this Daisy's Corner now, this is where she likes to sit and look into the woods (and where she slipped out). I was hoping she couldn't get her body through, but she did. She would chase the deer in a minute if she could get out. We thought this was a better solution instead of having to block in the bottom of the fence with something. As she gets older, she may get over trying to get out.
That's what is going on at our house!
Don't Miss a Post, join my list!