I've long been a fan of Traditional Home and have subscribed for many years, but recently let my subscription lapse since I am getting so many magazines now.  But, I still love to see their stories and pictures and when this landed in my inbox recently, I had to share it with you.
A beautiful Key West vacation home!
The vacation home of a Tennesee couple, this cute cottage was built in 1841 and was moved to its present location in the historic district of Key West. 
The cottage is built of Dade County pine, which is why it survived hurricanes, as well as a move, over the years.  They certainly built homes solidly back in those days.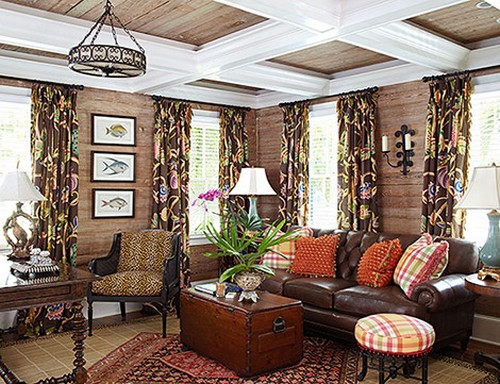 The husband's office is very manly.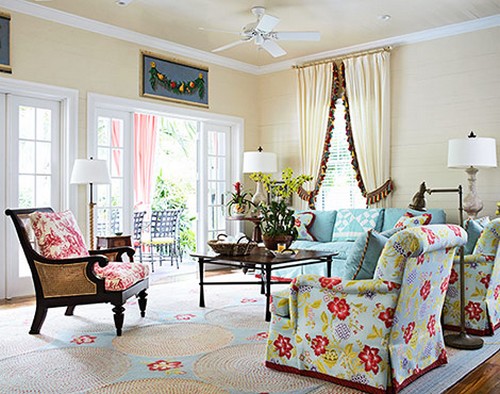 But, the rest of the home reflects the wife's taste and has lighter and colorful fabrics.  What a pretty room this is.
Coral red and turquoise is getting mighty popular right now and I do believe it was once in vogue back in the 50's perhaps.   As they say, what's old is new again.  That is certainly the case with decorating trends.
The master bedroom is a wonderful and spacious retreat, using again the colors of coral and soft blue.  So soothing!
And just look at that view!
The guestroom is arrayed in yellows and blues, which I'm very happy to see since those colors are in our master suite.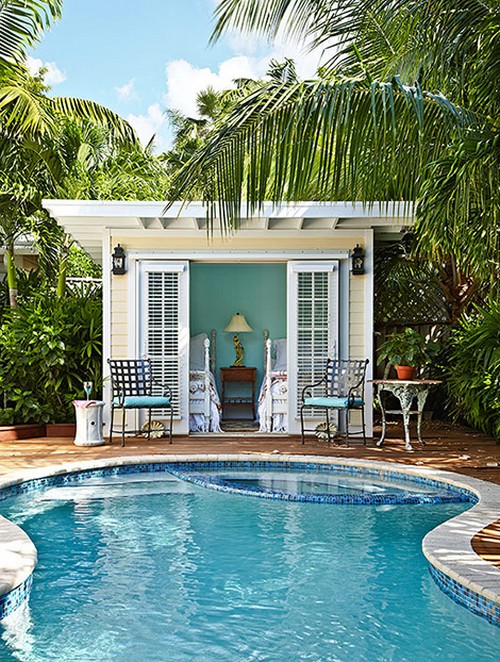 (All photos from Traditional Home)
And to finish off the space, every cottage in Key West needs its own pool.

Interior designer: Todd Richesin, Todd Richesin Interiors, Knoxville, TN.  Todd, the designer also wrote a story on his blog, so check it out too.  Thanks for stopping by, Todd!
You can see all the pics and read the entire article at Traditional Home online.  It's a gorgeous little cottage with so much curb appeal.
Wouldn't it be fun to have a getaway like this? In my dreams.
Don't Miss a Post, join my list!