Welcome!
I'm so excited to be hosting the Vignette Party of 2010 with my girlfriends and fellow bloggers.  This is the 2nd party of the series and I'm happy you stopped by.  Vignettes are such a fun way to share your Holiday cheer and a great way to let your personality shine!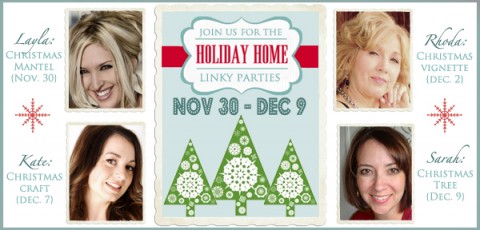 I'm definitely a vignette girl. Love putting pretty things together on a table, sideboard, sofa table, or really any flat surface is fair game for a vignette to be born.
My Christmas fun continues into the kitchen where once again, lime green and red rule the room. I've had fun over the last couple of years adding some pretty sparklies in these fun colors to the little tree in here. Lime green and red are a perfect combo this time of year.  As usual, I'm more is more when it comes to adding some sparkle and cheer for Christmas.
We've had some dreary weather this week, so it's a challenge to come up with great lighting and get all the colors just right.  My olive green walls are a good backdrop to the lime and red.
This little tree makes me so happy every time I put it up!  There are more and more things out there in lime green for Christmas.
Yep, this makes me very happy to look at every morning.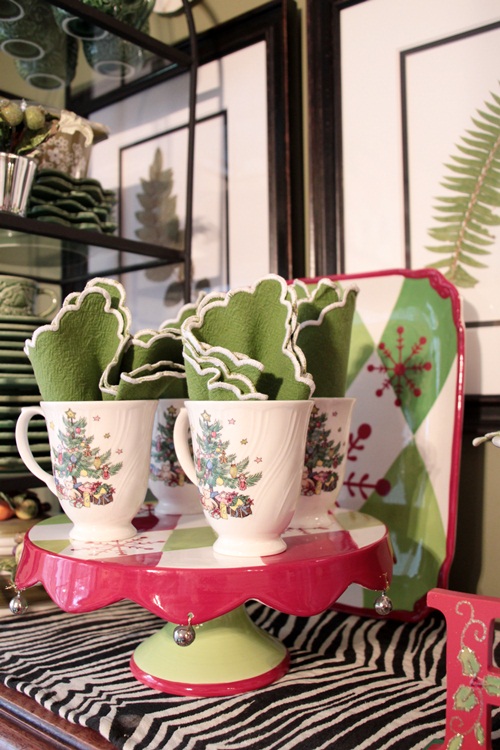 I assembled these Christmas mugs with pretty green napkins (yardsale finds, of course) and they will be handy for coffee or hot chocolate during the season.
Hope, one of my favorite words to remember, especially this time of year.  I added some pretty red balls to one of my white yardsale bowls.  This is one of the easiest ways to bring in a little sparkle to any room.  Just pile those pretty balls up in a big bowl.  Found those glittery green birds in the after Christmas sales last year.
Cute Santa salt and pepper shakers came from a gift exchange last year and look great with my motif.
I piled on plenty of sparkly picks to the top of the tree for that WOW factor.   I happen to love a little WOW, don't you?
Some oversized balls for the black shelf.
And a little red tulle ribbon and hanging ornaments on the lantern fixture add just enough bling over the breakfast table.
And remember, you definitely don't want to pout this time of year! 🙂 Another find after Christmas last year.
Red bottlebrush trees on the corner cabinet.
And there you have it, Christmas in the breakfast nook this year.
One more of the tree all lit up at night.  There's nothing  prettier than a house lit up by Christmas lights, is there?
Over the sink on the little shelf, Joyful Tidings are fun to look at every morning over coffee. 
I've had so much fun with this little shelf, a perfect display spot for so many things. These colors are so happy and cheerful.
Those are faux paperwhites I found last year at a neat floral store here in Birmingham.  They look so real sitting in faux cranberries.
Hello skinny Santa! He's also a yardsale find that I couldn't pass up sometime last May.
Thanks so much for stopping by.  It's your turn to sign up for the vignette party, so just add your link and let's get this party rolling!  If this is your first time by here, please look around.  I have a lot of fun projects and lots of things that might inspire you too!
Please be a pal and link back to the party, so that all of your friends can join up too, as well as get inspired by all the festiveness that will surely be shared here!  I've given up on being the Linky police, but it sure is nice when everyone is courteous and links back to the parties they join up with.  Thanks in advance!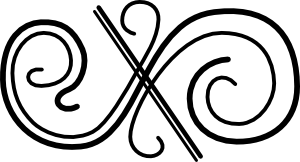 If you haven't already signed up, don't miss out on the V-8 V-Fusion $100 giftcard giveaway which ends soon.
Don't Miss a Post, join my list!