I'm all over the leggings and boots love this time of year and have several pairs of boots and leggings.  No nonsense recently gave me the opportunity to try out their new legging and tights and I'm sharing some fun ideas for legs over on this page.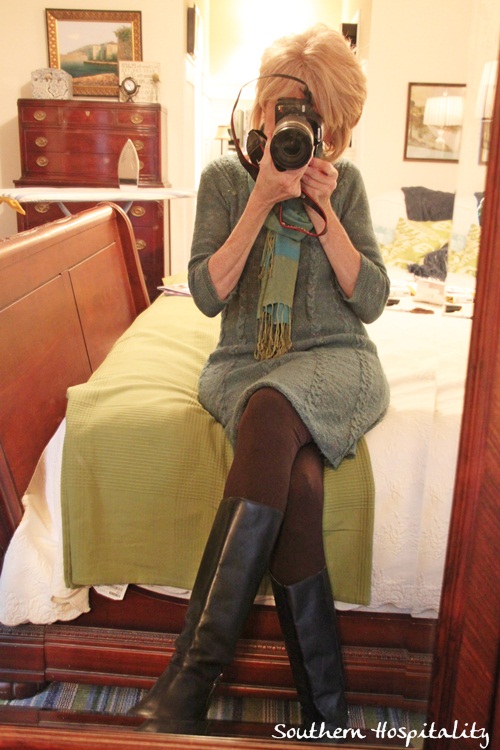 Hope you'll join me.  I love feeling stylish in leggings and boots!  Ignore the iron and ironing board chaos in the background.  I was ironing my new drapes which I'll be sharing really soon.  Love them!
And check out the Tony Llama cowboy boots I bought myself for my birthday last month.  Aren't they fun?!  I'm loving wearing these this year.
Don't Miss a Post, join my list!