Hey Southern Hospitality readers! I'm Sondra Lyn from Sondra Lyn at Home and I am SO happy to meet you here today!
Like Rhoda, I hail from the South, where we put a high premium on hospitality. Of course, hospitality is a matter of the heart, therefore not confined to any single geographic region. (Although I do highly recommend that everyone visit the southern USA at least once in their lives to get a taste of our brand of hospitality!)
If you're reading this, you probably share the passion that Rhoda and I have for making a beautiful home. Part of the essence of a lovely home is hospitality. After all, what is a beautiful home if it is not also welcoming and shared with others?
I am so honored to bring my latest mantel to you today. I love to change my mantel seasonally or just to update my decor. I also like to use nostalgic, vintage or inherited items too. There are several meaningful elements to this mantel design.
The focal point of this mantel is my new framed state art that my two lovely daughters gifted me for Mother's Day. Set in a white mat and a dark frame, the city names that make up the shape of the state show up beautifully! This is one of those fun pieces of typography art that I am so drawn to. Can you guess what southern state I am from??
Beneath the art, sitting on the mantel, is an awesome iron griddle that was found while thrifting. On the griddle are three faux grass botanicals. I simply wrapped the pots with white burlap to contrast with the iron and the art frame. I love real botanicals, of course, but it's OK to use high-quality fakes (yes, I am giving you permission – LOL!). The little boxwood wreath is real. It's also OK to MIX real and faux!
Here's what I did to wrap the pots:
I cut squares of the white burlap (which fortunately, I already had) and folded up the sides. Since I didn't have floral pins, I just used some quilting pins I had on hand.
One of my goals in decorating this mantel was to shop my house, using items I already had. My collection of white ware yielded several possibilities, as did my small collection of antique books. I didn't have to purchase anything to design this mantel! Yay!!
Playing off the framed art is the large 'W' monogram. And notice the brass cowbell on the far right? It's been in my family for many years and has a wonderful texture and patina.
In keeping with my philosophy that mantel design should extend into the room, I created a vignette in front of the fireplace. You can read more about why it's a great idea to pull decor down from the mantel in this post: 5 Reasons to Decorate in Front of Your Fireplace.
It was fun to use my little Union Jack footstool beside the chair holding antique coverless books and a vintage 18-inch wooden ruler.
For more mantel and decor ideas, I'd love for you to visit me at Sondra Lyn at Home, where we strive to bring style, creativity and contentment to life!
What a thrill it's been for me to join you today at Southern Hospitality!! Thanks to Rhoda for inviting me, and I am so pleased to meet 'ya, as we would say in the South!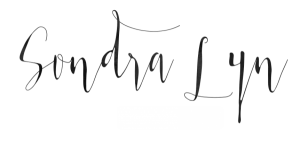 If you liked this post, you might be interested in these other mantels:
If you're into social media, you can follow Sondra Lyn here:
Pinterest: Pinterest
Instagram:

Twitter: Follow @SondraLynatHome
Facebook:

Don't Miss a Post, join my list!