Happy Friday! I've got a brand new Feature Friday for you today. I got an email about this beautiful house and wanted to show it to you today. If you love Cape Cod and Hamptons style, you're going to love this house.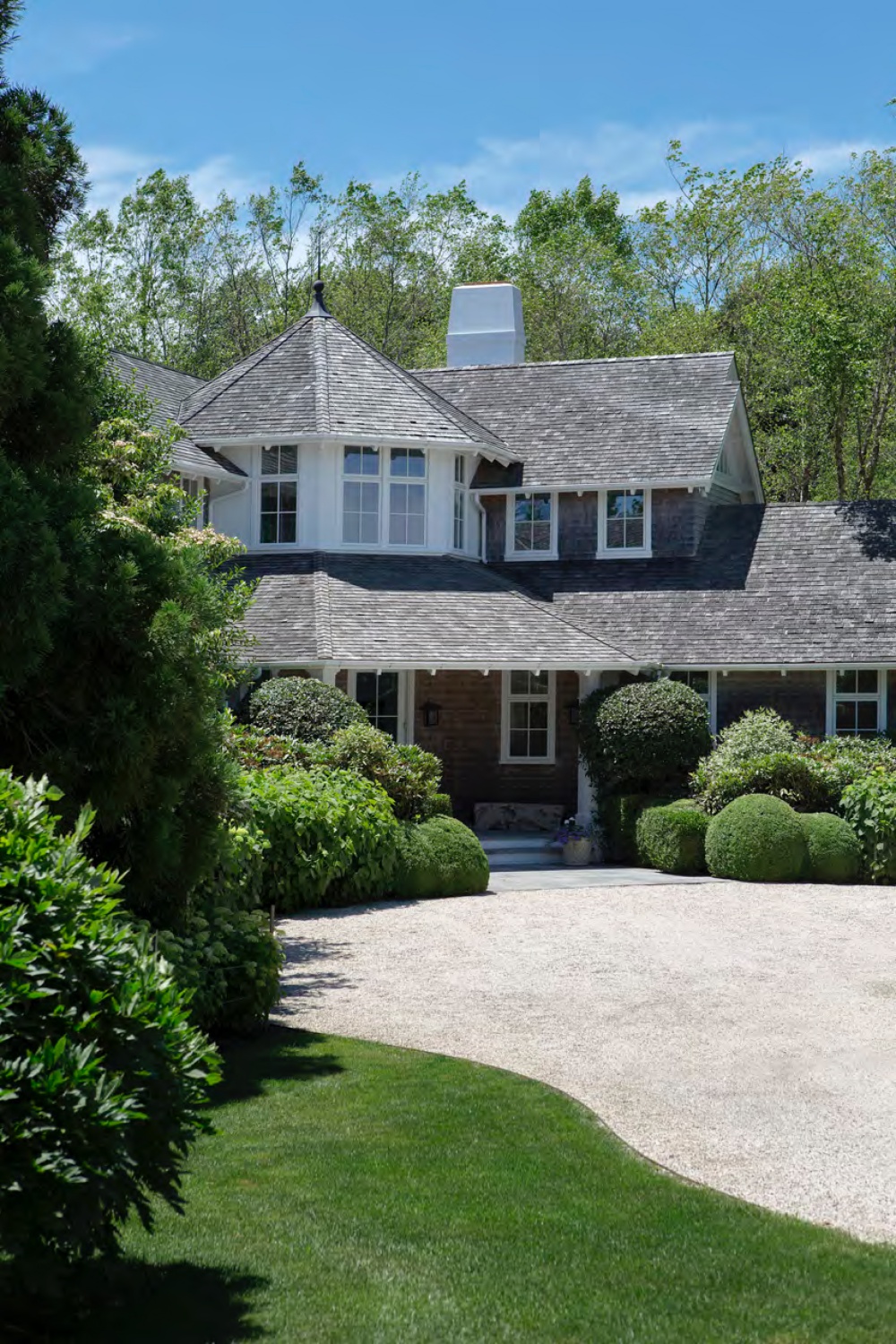 This is from the email release I got, so I am sharing the info with you:
The award-winning A&D firm, Turett Collaborative, has revitalized a Manhattan family's vacation home in the Hamptons, transforming it into the perfect escape from the city during COVID. Inspired by the homeowners' favorite vacation spot, St. Barths, this dreamy getaway is colored with calming hues of blue and bright whites, and features sunlit rooms and beachy decòr.
Down the street from the Hampton Classic Horse Show and surrounded by ponds, this 5-bedroom home in Bridgehampton, New York is the ideal getaway for a busy Manhattan-based family. Designed by Jessica Shaw and The Turett Collaborative interiors team the refreshed contemporary, airy vacation home has become more than a weekend home during the past few months of lockdown.
All Photography by: Costas Picadas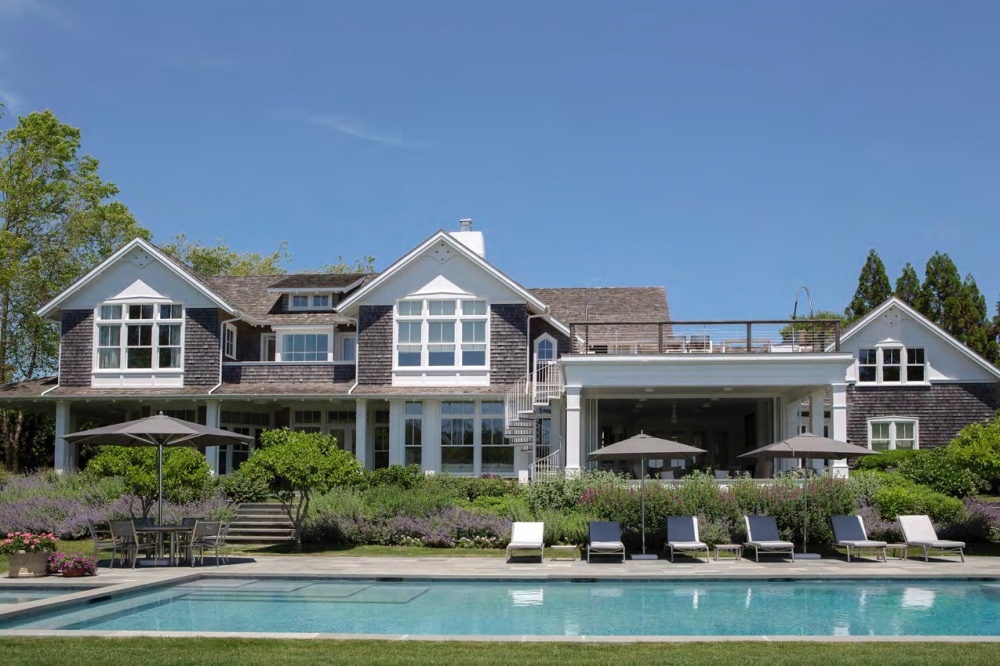 Please enjoy the tour. I won't try to talk about all the spaces but I think you'll enjoy this beautiful, contemporary yet classic home in the Hamptons. It's beautiful!
In the backyard, a deck is made into perfect entertaining space with two white tables and wooden chairs that compliment the house's exterior.
Shaw took advantage of the space's floor-to-ceiling entryway, choosing all-white walls and a gradient blue circular area rug for the foyer, complimented by a hanging light fixture composed of small, circular discs.
A sunroom continues the beachy cream and blue color scheme, gathering an off-white sofa and chairs around a modern floor-to-ceiling stone fireplace and TV unit for family time.
A long, wooden table surrounded by blue-tinged leather chairs fills the dining room, and french doors give a gorgeous view of outdoor greenery. Above the table, two bubbly chandeliers add extra light to the sun-drenched room.
Kitchen is beautiful!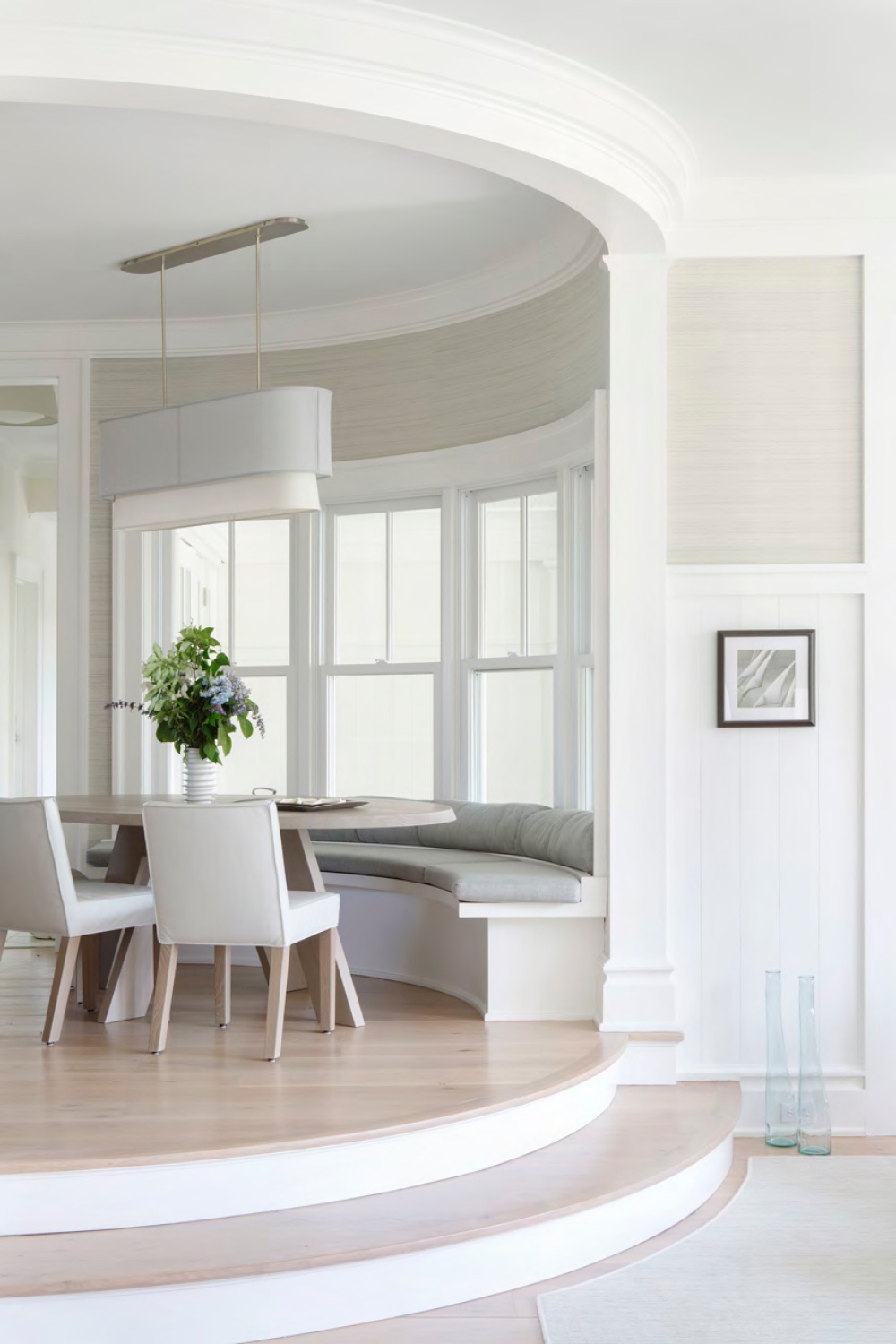 To recreate the feeling and palette of the homeowners' favorite vacation spot in the Caribbean, the St. Barths-inspired owners' suite embraces airiness, light tones, white ceiling beams, and oceanic accents through the use of subtle patterns and textures. With the primary colors being blue and tan to reflect beachside bliss, truffle-colored Kravet window treatments bring an organic, tropical, aesthetic to the space. A blue gradient blanket along the bottom of the bed ties together the indigo-upholstered window seats. Subtle patterns and textures.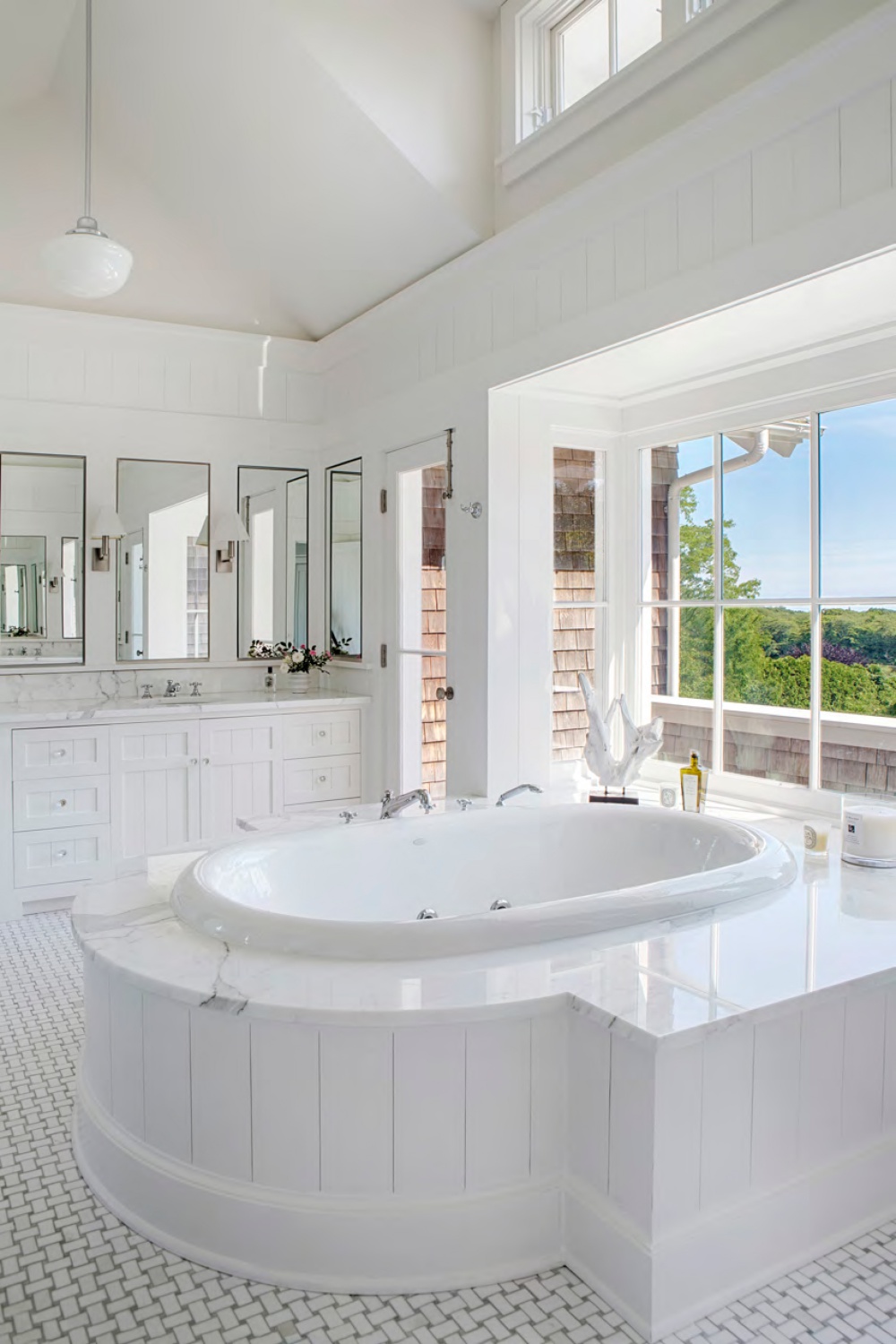 A blue child's bedroom and third loft bedroom adhere to Shaw's water-inspired palette while maintaining their own individuality.
I hope you enjoyed the tour of this beautiful home. It's certainly worth sharing and drooling over. It is definitely out of the range for most of us, but I sure love looking at expensive real estate! And just look at those views!
Don't Miss a Post, join my list!