Playing around with paint can be a lot of fun. Martha Stewart is the queen of crafting and her paint supplies cannot be beat. She has a wonderful assortment of all the painting tools you need to create fun things around the home. I recently got the chance to try out more of her paints and tools and let me tell you, my crafting closet will be full now.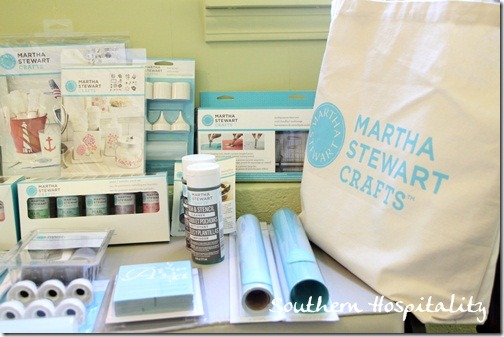 This bounty of beautiful supplies arrived in the mail and I began unpacking to check it all out.
Two boxes of paints in Satin and Pearl, along with a huge assortment of brushes and painting tools, I will be in the crafty business for months to come now. We were challenged to come up with a Mother's Day project, so I got busy and thunk and thunk.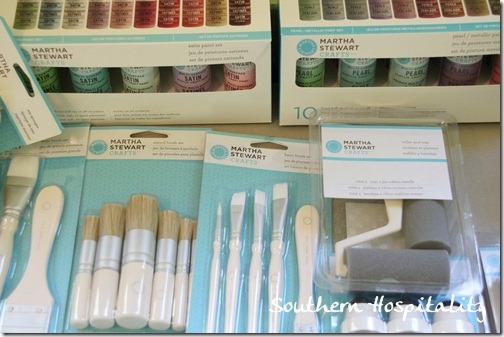 I decided to try out some of those nifty stencils in the pack. Really, you cannot beat Martha for crafting tools. From stencil brushes, to regular paint brushes and foam rollers, her line has you covered for supplies. Top quality, they are!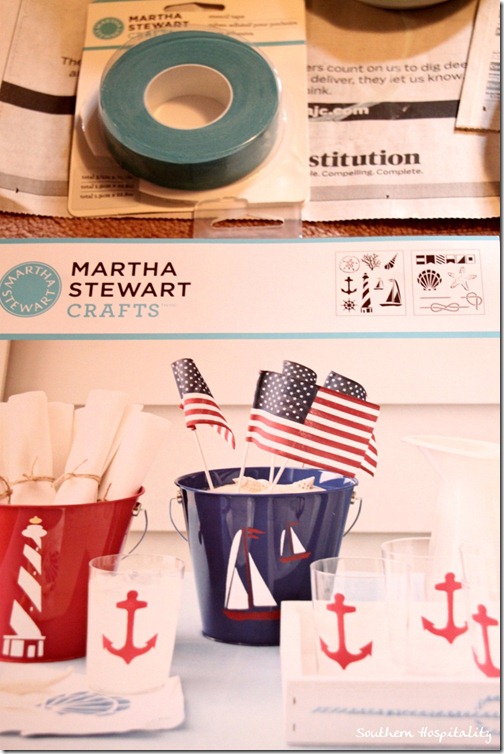 Nautical stencils, to be precise. These are all boat-looking, but look what else is in the pack?
These cool seashells and rope stencils are included too. I cut them out so that I could fit them on my clay pots.
These are plain clay pots that you can find at any home store.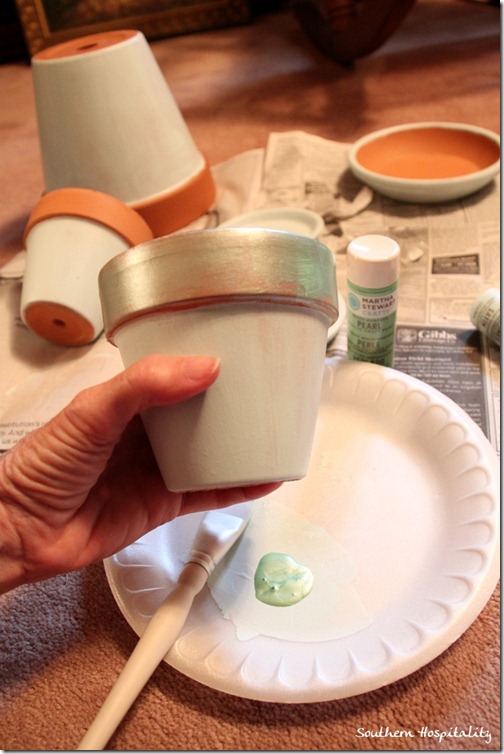 I got out those pretty Martha Stewart craft paints and began painting. I'm not a super crafter, but do enjoy working with paints and stencils. The tools in Martha's line are really great to work with. I first painted the base with a color called Sea Lavender, which you would think would be purple-y, right? No, it is a soft, soft aqua blue, almost white.
I then used 2 different Pearl paints in Jet Stream and Mint Chip for the rims of the clay pots. See how pearly they are? Really a nice texture and color. Next, it was time to try out the seashell stencils. I taped it on the pot with stencil tape to hold it down. It's not always easy to hold a stencil down on a rounded object like this, so you will have to press with your fingers as you stencil.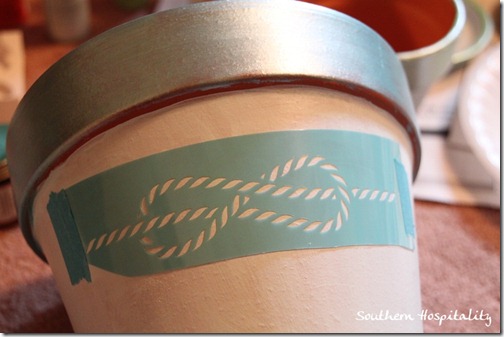 The rope design got taped on the largest clay pot. The rope ribbons were stenciled with Chestnut Brown in Satin.
I used Pearl paint in Tiger Lily for my coral and seashells. It's a beautiful shade of coral. These all went very fast as I moved along and the paints dry very fast.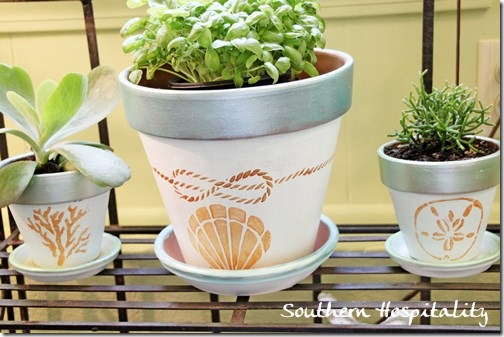 And here are the finished pots, all painted and sparkly with the Martha Stewart craft paints. I think they are lovely!
I added a few plants to them and they will be a nice addition on the porch, either at my parent's house or my new porch. Yippee!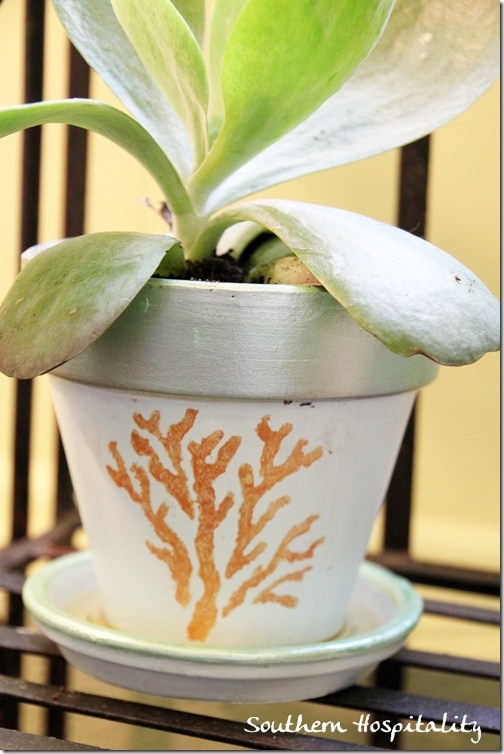 The stencils aren't perfect, but who cares? They are pretty.
Pearly blues and greens and soft sea-washed colors are nice on these plain clay pots, don't you think?
Mother's Day is coming up and painting your own clay pots would be a great "love you, Mom" present for your sweet mama. Or a friend's birthday, lots of reasons to try a crafty paint project, so I hope this gave you some ideas.
You can find more ideas from Martha Stewart on crafty projects and Plaid crafts. Follow Plaid on Twitter and Facebook and lots more inspiration on Pinterest!
Got any special plans for Mother's Day? Are you a crafty person or not? Do tell!
Disclosure: I wrote this post as part of a paid campaign with Plaid and Blueprint Social. The opinions in this post are my own.