Since I love gardens and flowers, I had no problem when asked to help spread the word about National Public Gardens Day, which is today, May 7th.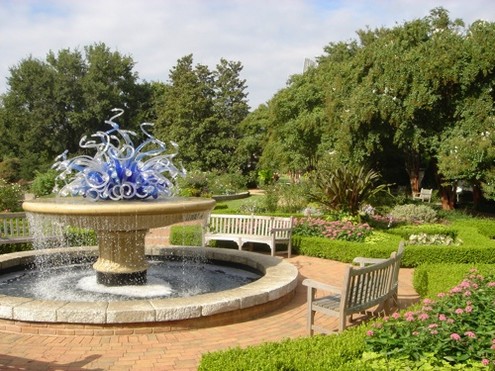 What:  A nationwide salute to the role that America's public gardens play in researching and educating the public on the importance of preserving our environment through plant and water conservation.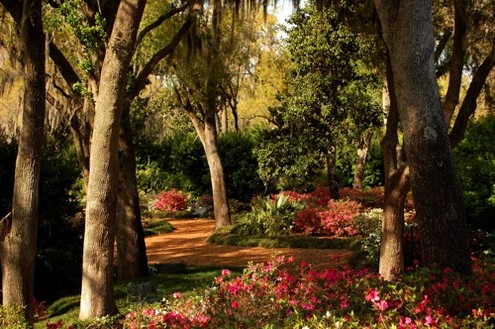 Presented by the non-profit American Public Garden's Association (APGA) in partnership with Rain Bird, many of the nation's public gardens will mark the day with special events and activities for schools, families and thousands of visitors to explore and discover their local public garden, while learning about each garden's commitment to education, research and environmental stewardship.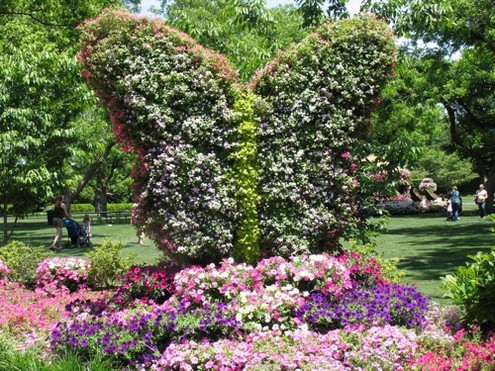 The activities will continue throughout the busy Mother's Day Weekend.
When:  Friday May 7, 2010, the start of Mother's Day Weekend.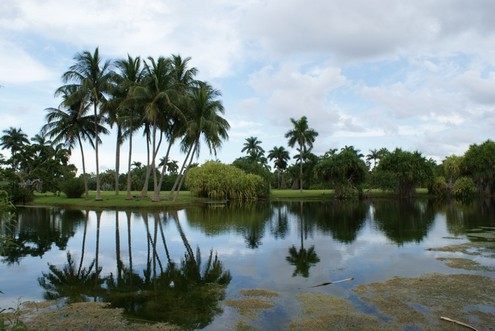 Where:  The APGA's nationwide network of 500 public gardens. Visit www.publicgardens.org for activities in your area.
There are a host of things to learn at your local botanical gardens.  I have totally enjoyed visiting our local Birmingham Botanical Gardens on several occasions.  It will make you want to come home and dig in the dirt.

PUBLIC GARDENS AS AN EDUCATION RESOURCE

Water Conservation: Public gardens utilize efficient watering practices and have industry insight on responsible irrigation systems. Homeowners can learn how to irrigate their own gardens by exploring and consulting with their local public garden.

Native and Adaptable Plants: Choosing native plants or plants that have adapted to a local environment can ensure a garden will be healthy and require less water. Public gardens have huge collections of native and adaptable plants that homeowners can be assured will work in their own gardens.

Landscape Design: Homeowners can find sources of inspiration in botanic gardens from the design of gardens, the types of plants used in particular environments, the selection of plants that do well in particular geographical locations, and the way gardens are displayed, coordinated, and arranged. Landscaping at public gardens can demonstrate what plants bloom at similar times, what arrangements look well together, and how gardens can be beautifully displayed.

Geographical Considerations: Different plants are healthier in different geographical regions and it is difficult to know before purchasing at a nursery, what plants will do well in a homeowner's garden. Public gardens put on display a broad selection of plants that succeed in a homeowner's region. Knowing that a plant, tree, or flower grows well in a public garden can assist consumers on knowing what will grow well in their own gardens.

Seasonal Considerations: Public gardens have a selection of plants that are perfect for a variety of seasons. Many plants can still thrive in colder and drier seasons. Additionally, blooms can happen year round if the appropriate types of plants or trees are selected. Keeping a homeowner's garden beautiful all year can be accomplished by seeing how public gardens arrange their own collection.

Gardening Methods: Public gardens have staff dedicated to botany and are also home to specialists that understand a particular geographical region very well. Homeowners can access these industry experts at their local public garden and receive advise on gardening techniques for plants they have in their own gardens.

Publications: Public gardens have publications available to visitors and members that provide ample resources on gardening and botany. The average consumer can find a wealth of knowledge in member publications and, in addition, often have access to libraries and bookstores within the public gardens as well.
Plants and Supplies: Public gardens will often sell plants, flowers and trees to garden members during annual festivals, providing top quality additions to homeowner's gardens. With the sale comes professional experience and advice of the sort that cannot be found in nurseries or hardware stores.
Have you visited your local Botanical Gardens (if you are fortunate enough to have one)?  Birmingham has a beautiful botanical gardens, as well as a private garden, Aldridge Gardens and I've visited both of them several times. They both also have plant sales every year and you can get some great native plants from them.  A great way to add to your home flower garden.
I love to dig in the dirt, do you?  I'll be sharing some of my spring flowers tomorrow.
****************************************
There's a new blog called The Blog Guidebook that is just starting up and she is sharing all sorts of blog news and information on linky parties.  Really, all things bloggy and a great way to get your blog added to the list for free.  A good net-working tool.   Click the button to check it all out!
My friend, Gina, at Willow Decor did a lovely feature on me today.   Welcome to all who are stopping by from Gina's. Please look around and make yourself at home.
**********************************
One more little note.  RE: Blog Rankings: Sarah alerted me to the fact that they now have a category for Home and Garden, so we have both moved over there.  If you're on Blog Rankings, you may want to do the same!

Don't Miss a Post, join my list!