Everything is bigger in NYC, including the stores.  One afternoon, while in NYC, I took off with my friend, Kelly, and we hit the streets doing a little shopping not far from the Hilton.  We were really close to lots of good shopping and I got to experience a little bit of that.
And while strolling the streets, I couldn't help but look UP, at the beautiful and tall buildings of NYC.  They are amazing, aren't they?
Such beautiful architecture abounds.
This is how people live around here, in upper story apartments and penthouses.  I bet that greenery up top of this building is a penthouse garden spot!
Rolex has its own building.
And we arrived at H & M.  Have you heard of H & M?  I had not until last year, when my sweet niece, Lauren, started talking about them.  I had no idea what sort of store they are, but apparently they are a European chain and all the rage with the younger crowd.  I had to check out my store in Marietta (in the mall) and was very impressed with the clothing. Not expensive, but trendy stuff and cost effective enough to add pieces to your wardrobe.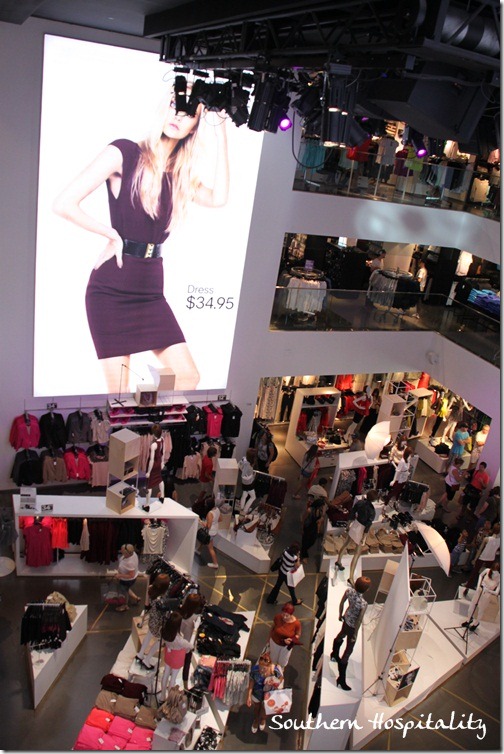 So imagine my excitement when I walked in and saw this:  3 floors of clothing and accessories.  A bit overwhelming to say the least for this girl.  I couldn't help but text my niece while I was browsing with a pic, to share with her where I was.  She immediately knew from my pic and answered back, "I'm jealous!".
They have some very pretty clothing.
I found one top that I couldn't pass up, a ruched top in black and white, which I love.  You can see I was in a colorful mood with my skirt and top that day.
Next stop was Anthropologie, the vintage retail sensation that everyone loves.  I haven't bought much at Anthro, but I love to browse.
Their displays are always show-stoppers and magazine worthy.  You can learn a lot about styling in an Anthropologie store.  This beautiful chandy caught my eye right inside the door.
Their monogrammed mugs are always a treat and at $6 perfect for a gift.  Love these!
This store was also HUGE and had plenty to look at.
Kelly and I decided that these letters were meant just for US. Ha! They apparently knew we were coming in.
More monogrammed coffee mugs, they are just the cutest things ever.
My sweet friend Kelly, was so thoughtful and gifted me with this adorable butter dish. It holds 1/2 a stick of butter and we had seen it in a display at BlogHer and looked it up when we got to the store.  It will be adorable in my kitchen.  Thank you, Kelly!!
This was the point that I broke something.  I was over against that wall behind Kelly and they had stacks of jars with lids on top (you can see them there with red and blue lids). The fronts had chalkboard labels. I picked up one of them and the lids were loose and the jar crashed down on top of the bottom layer and about 3 of them fell to the floor and broke.  I felt like a clumsy toddler, exclaiming so sorry to the sales people who rushed over to see if I was OK and brought brooms and pans to clean it up. They were very nice and I felt like a dolt.  But, these things happen.
They do have such beautiful tablewares and so many things to entertain with.
Loved this whole display of dishes and filled to the brim cases.
Plants and white dishes always catch my eye.
These are such pretty colors too.
More lovelies.
This runner was really pretty with an iridescent thread running through.
This reminds me of blogland, empty frames all grouped on a wall.  Love it!
Of course, they are known for their wide selection of knobs.  Beautiful knobs!
This chair fabric is so pretty and they are all over the fake head trend.  I don't think I'm jumping on that one.
But wait, this cute guy could change my mind.  I love him! You know how I feel about bunnies.
Pretty bed display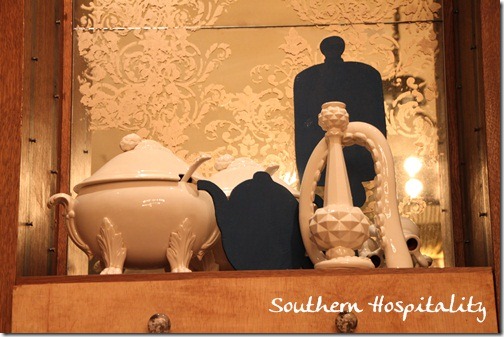 More white dishes and mirrors.
This hanging chandy with tassels was very stunning.
Side tables made of logs are so popular all over now too.
The window displays in NYC are something else!  It's not often that I get to see old storefronts like they used to do, but in New York, it is alive and well. The window dressing is gorgeous!
Hope you enjoyed a tour of a couple of stores in New York City. It sure was a treat for me!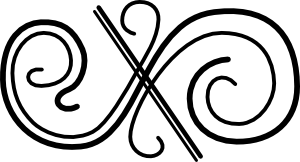 There's a new ebook coming out today by Dave and Mary Morris, from Front Porch Ideas and More,  full of Fall inspiration projects from wreaths to door pockets (wow, my door pocket is on their cute cover).  I have a door idea shared in there and there are 251 pages filled to the brim from all sorts of bloggers. I'm not likely to write an e-book, but I didn't mind contributing to this one.  They are selling for $6.97.  This is an affiliate link, so if you choose to buy one, then I get a small commission.  No pressure, but wanted to pass this along.
Don't Miss a Post, join my list!