On the weekend of my visit with Kate in Petaluma, CA, it happened to be the time of year for their annual streetside antiques fair.  Even though we did get a little bit of rain that morning, we decided to head on out for a day of browsing the vendors.  The rain stopped and it ended up being a really nice day.
Petaluma is a beautiful little town and seems to be such a great family place to live.  Kate and her hubby speak highly of it and I imagine it is small town living at it's best, being only 45 minutes from San Francisco, one of the prettiest cities in our country.
Fall was definitely in the air and the leaves were turning that September weekend.
So, off to the antiques fair we went, browsing and taking pics of our fave things.  Wouldn't this iron piece make a great coffee table?
There's that cute Kate again, being silly with Mickey.
Loved this old beadboard console table that someone made.  Love!
Old fans always get my attention.  I have 2 of these myself that I've found at yardsales.

Rolling hills in the background in downtown Petaluma.
Petaluma Pete played the piano for all the shoppers.  Kate said he is a staple in town and everyone loves him.
Pretty things in this booth.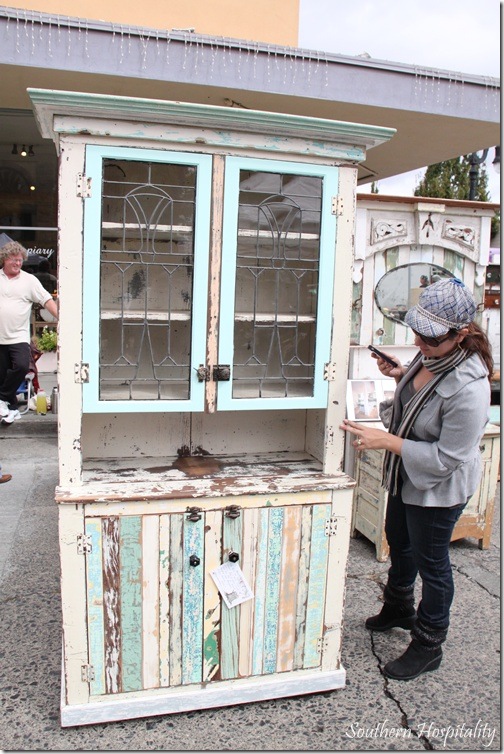 More love with this chippy old cabinet.
Beautiful pillows in this booth.
Taking pics on the street.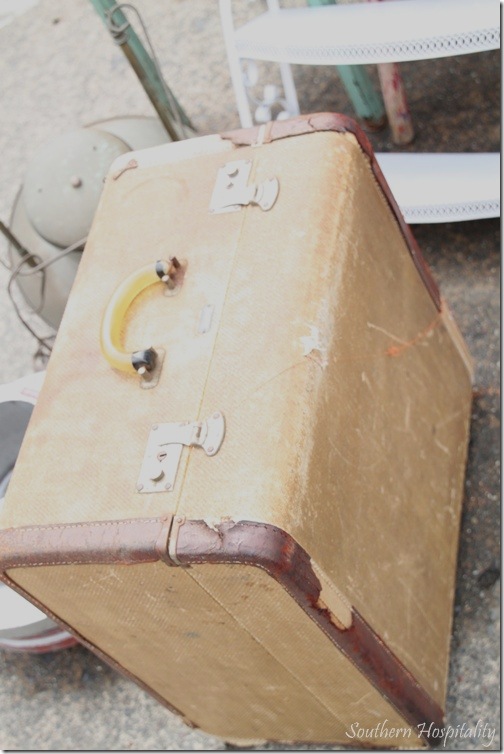 Old suitcase.
Another fun day in Cali!  If you ever get a chance to hang out in Petaluma, you will not regret it.  Beautiful part of the country.  There's still more to come from my fun trip to Kate's world!
Don't Miss a Post, join my list!