Time for one more recipe with Knorr, using Knorr's Beef Homestyle stock.  This one is a cheesy pasta bake, Philly Style Mac and Cheese that I found in the February/March Taste of Home magazine.  They have a lot of down-home style recipes that are crowd pleasers and this is one of them.  If you love green, peppers, onions, mushrooms and beef, this one is a keeper.
Oh, and cheese. One pound of cheese.
Let's gather the ingredients, shall we?
Part of the cast:  Elbow macaroni, onions, roast beef, mushroom, 2 kinds of cheese, Provolone and mozzarella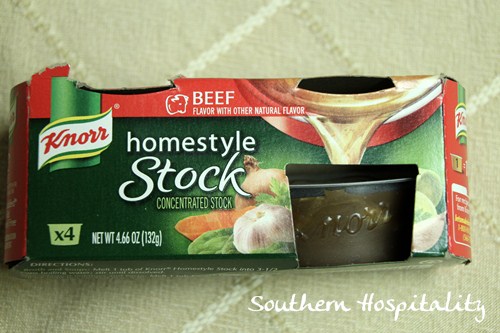 Don't forget the Knorr Homestyle beef stock. You'll need a cup of this.
Sautee in butter mushrooms, green peppers, and onions.
Instead of the Steak-ums that were in the magazine ingredients, I opted to buy Boars Head roast beef.  Less expensive and better, I think!  I used 1/2 pound of roast beef.
Once the veggies are sauteed, add the flour and stir well.  I'm not even sure that you need to add this flour for thickening.  Once that cheese goes in, it really thickens up, so next time I might leave this out.
After it cooks down, add milk and beef broth.
The pound of cheese gets added and melts together.
Add in the cooked macaroni. Stir together.
The roast beef comes in last with some other spices.
Mix it all together and pour in a baking dish.
Add a can of French fried onion rings on top and bake at 350° for about 30 mins.
Philly Style Mac & Cheese
2 cups uncooked elbow macaroni
1/2 pound sliced fresh mushrooms
1 medium onion, chopped
1 medium green pepper, chopped
1/4 cup butter, cubed
1/4 cup all-purpose flour
1 cup 2% milk
1 cup beef broth
2 cups (8 ounces) shredded provolone cheese
2 cups (8 ounces) shredded part-skim mozzarella cheese
1 teaspoon garlic powder
1 teaspoon Montreal steak seasoning
1/2 teaspoon onion powder
1 package (10-1/2 ounces) frozen Steak-umm sliced steaks, browned  ( I used Boars Head roast beef slices)

1/2 cup French-fried onions
Directions
Cook macaroni according to package directions.
Meanwhile, in a large skillet, saute the mushrooms, onion and green pepper in butter until tender. Stir in flour until blended; gradually add milk and broth. Bring to a boil; cook and stir for 2 minutes or until thickened. Reduce heat. Stir in the cheeses, garlic powder, steak seasoning and onion powder.
Drain macaroni; add to sauce mixture. Stir in steak. Transfer to an ungreased 13-in. x 9-in. baking dish; sprinkle fried onions over top. Bake, uncovered, at 350° for 25-30 minutes or until bubbly. Yield: 6 servings.
It's a delish mac and cheesy baked dish, somewhat like a Philly cheesesteak flavor.  If you love all of that, you will really enjoy this one.  Hope you'll give it a whirl in your kitchen too.
It's been a privilege to be part of the Knorr 4 for the last few months and I have so enjoyed my collaboration with them.  This post is sponsored by Knorr  and I've been compensated for my time in preparing these dishes.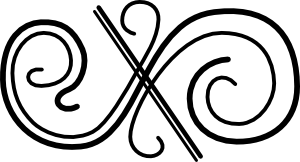 Don't forget the last of our Spring Fling parties is today, at Sarah's place.  I'm lame and do not have another paint project to share, so I can't play, but please go over and take a look at all the links. You'll love checking out the party!  Not sure what time Sarah is posting, but it will be up today sometime.  Happy Spring!
Don't Miss a Post, join my list!