Part of our Coca-Cola campaign initiative was holding a picnic at our favorite park, which happened to be in my case nearby Kennesaw Mountain National Battlefield Park.   Another blogger in the area, Kayla Aimee, co-hosted with me and we invited about 50 friends between the two of us to join us for the day out at Cheatham Hill, one of the picnic and recreation areas of the park.
As luck would have it, that day turned out to be a drizzly rainy and slightly chilly morning, which hardly ever happens first thing in the morning during the summer in Georgia.  Most of our showers come late in the afternoon when the heat and humidity have time to mix it up and the sky gets turbulent. 
This is cute Kayla Aimee, my co-host for the party.  She's a young mom and brought out some of her family and friends, as I did.    She was in charge of the food and we opted for pork and chicken BBQ from a local restaurant. 
I brought the tablecloths, flowers and sodas and we got everything ready for our morning in the park. 
Kayla's cute little niece, coloring away at one of the tables.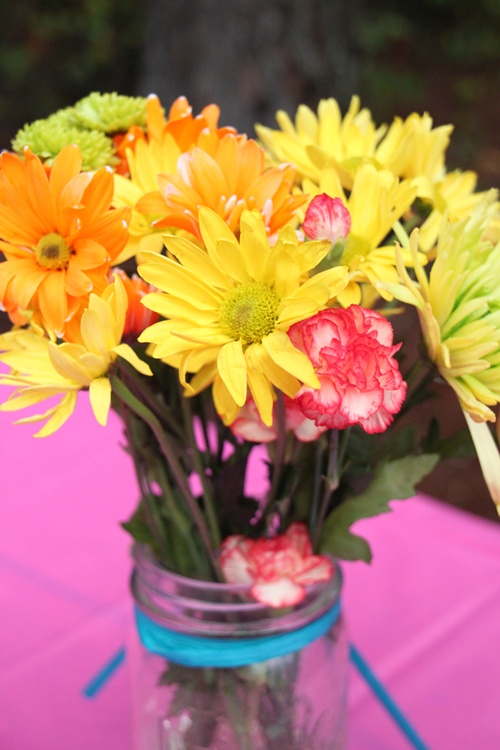 I decided bright flowers and tablecloths would be a good way to add some color to our picnic tables. 
Several folks from the PR firm, Moxie, joined us for the picnic and we enjoyed chatting with them.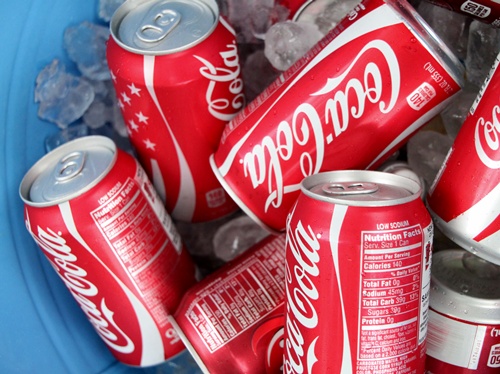 Coca-Colas were the beverage choice of the day, naturally!.
Some of my friends chatting away:  From left, Vicki, Tammy, and my sister, Renee joined me.
My friend, Debbie, came by with her family.  Luckily the rain stopped and we enjoyed a beautiful afternoon.
Lots of kids came too and we all found plenty to keep us busy.
Food was abundant and we enjoyed sitting at the picnic tables, chatting and visiting.
There were even a few rousing rounds of frisbee going on across the way in the nearby field.  There are many walking and hiking trails in the area and Cheatham Hill is a good place to park and hike.  The nearby Illinois monument is a fun place to walk to and enjoy the nostalgia of the Civil War highlights.
If you haven't been on a picnic in the park lately, what are you waiting for?  Summer is the perfect time to dine al fresco with friends in the great outdoors.  There is something special about eating outside during the summer and I always enjoy it.  We will all be wishing for some sunshine come Fall and Winter, so now is the time to enjoy being outside while the sun is shining and the weather is good (and OK, HOT!).
I hope you will all plan a picnic before the summer is over and enjoy time outdoors with family and friends!
I'm honored to be a part of this event in working with Coca-Cola to get the word out about the wonderful park treasures that we have here in our country.
This is the second annual America Is Your Park campaign sponsored by the Coca-Cola Live Positively initiative and their goal is to encourage people to play, be active and help their favorite national, state, or local park win a recreation grant provided by Coca-Cola Live Positively.  I can't think of anything I'd love better than helping my favorite local national park, Kennesaw Mountain Battlefield Park win a grant!
You can help by voting for your favorite park to win the title of "America's Favorite Park" by visiting  LivePositively.com/americasparks.  First place winner receives $100,000 and the title of America's Favorite Park, second place wins $50,000 and third place gets $25,000.
Voting runs until September 6,  2011.  I'm going to do my best to help my favorite park win, by voting often!  I would love to see it take top honors, since this park has such a special place in my childhood heart and growing up years.
There are other ways to vote for your favorite park, including uploading photos of the park to LivePositively.com and checking in on Facebook Places when you go to your park.  More information about these methods on LivePositively.com/americasparks.
Do you have a special park in your area too?
Don't Miss a Post, join my list!