Mom loves to try out new recipes and Taste of Home is one of her favorite magazines that she continues to get and try out their recipes.  They have down home, real recipes for normal folks and their desserts are a favorite of hers.  She saw this beautiful Pistachio cake recently and decided to try it.  Short cut, it is made with a boxed cake mix, so yay for that.  Sometimes we need short cuts!  This is the February/March issue if you're interested and they also have an online site, but you have to be a member to see the recipes.  I'm going to screenshot this one and hope they don't mind.
They always have delectable desserts and lots of other down home recipes in Taste of Home.
See how pretty this looks?  We were all drawn in by this picture, so mom decided to try it. It was a big hit with all of us!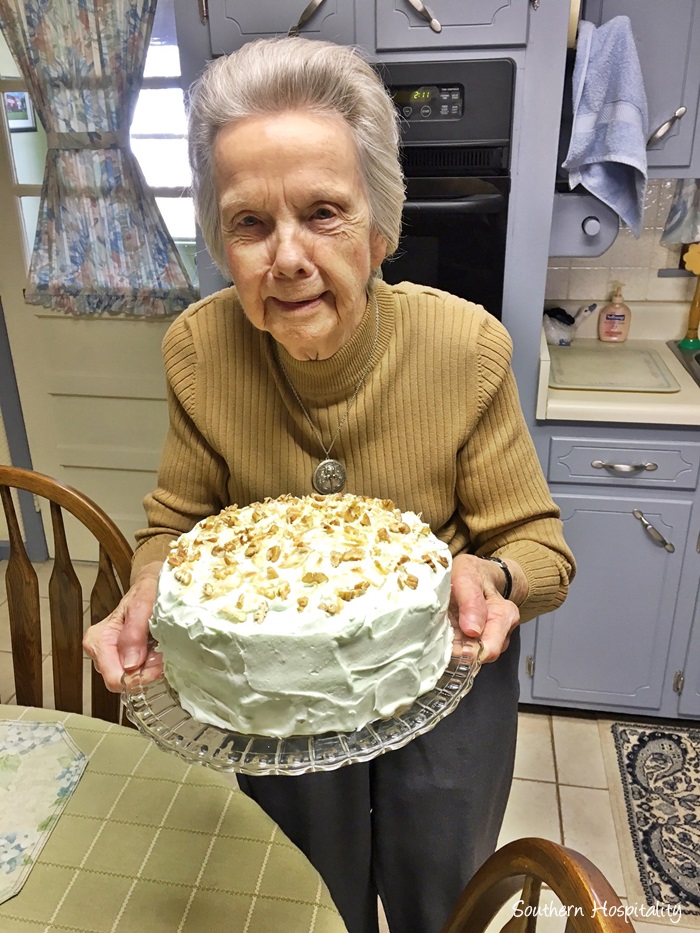 Instead of leaving the sides with no frosting, mom made enough for the whole cake.  More icing is better in our book and I bet you all feel the same way!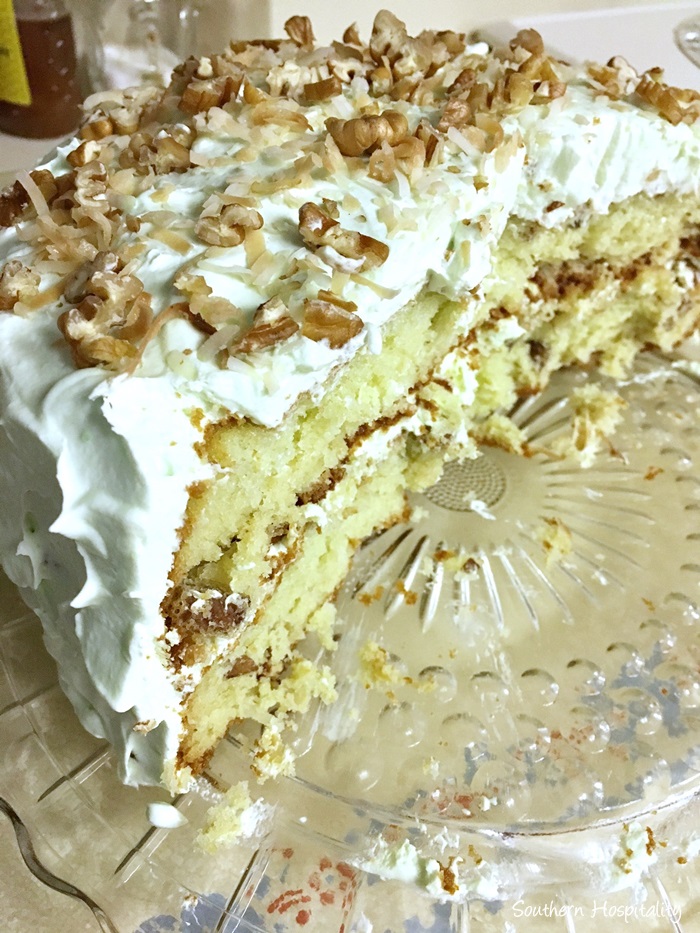 It's a light and fluffy icing using whipped topping, so not heavy at all.  And the cake mix is moist and delicious.  She used pecans instead of pistachios on top, since pistachios are pretty expensive. She will makes changes in recipes like that since she always keeps pecans around.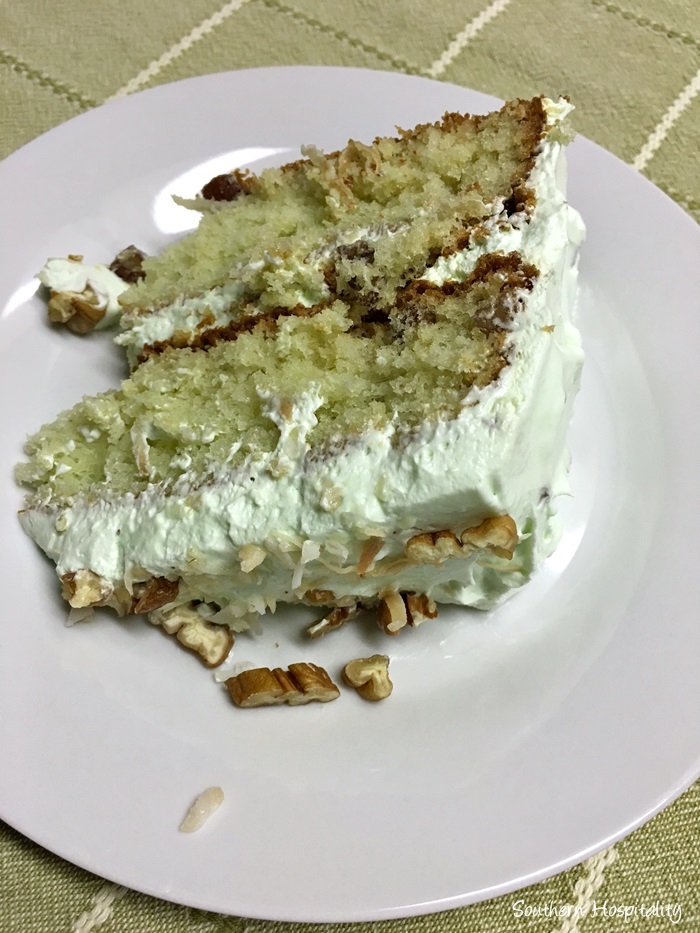 It really was delicious and we can't wait for her to make another one, probably for Easter.  This would be great for St. Patricks Day dessert, but it would be perfect for Easter too.  It's light and delicious and we just loved it!  Give it a try and let me know what you think.
SaveSave
Don't Miss a Post, join my list!