Celebrating Valentines Day is traditionally meant for couples, but there's still an opportunity to celebrate love and after all, isn't that what life is all about. Celebrating those we love?
As a Lowes Creative Ideas blogger, our Lowes challenge this month was to do something to celebrate Valentines Day, so I figured that would give me a chance to do a beautiful and colorful centerpiece that would enhance my Open House this weekend, so I'd kill 2 birds with one stone, so to speak.
Flowers are so easy to pick up at the store and having fresh flowers around the house this time of year is extra special, I think, because many of us are dealing with rain, snow, and just plain yucky winter weather. We are finally seeing some sunshine again in Georgia, after dealing with many rainy days in a row. I love sunshine and can't think of a better way to bring some sunshine inside than fresh flowers.
I was browsing around Lowes and came across these beautiful white resin urns with lids. But, when I looked at them, I realized they would be great used in a pair and they could easily become a vase too. With 2 of them at staggered heights, instant centerpiece.
Then, I simply picked up some spray roses in a beautiful deep pink from Trader Joes and had an instant shot of color for my table.
All I did was cut down the stems and remove most of the leaves and just arranged them in a circle inside this large white urn and don't they look pretty on the table?
Those finial things are the lids. I added a mossy topiary I already had for some green accent and my little fern plant inside a white pottery piece and it adds such a punch of color to the table.
The plastic container the fern is in wasn't completely hidden by the pot, so I tied a pretty blue ribbon around it to hide it and it turned out so cute. I lost a few rosebuds during the cutting process, so they got sprinkled on the table.
These white urns will certainly come in handy for many things down the road.
How pretty are the roses with my turquoise door in the background?
I love creating pretty vignettes and this one will be enjoyed for at least a couple of weeks going into February.
Green and red are a perfect complement to each other and a nice shot of Spring.
And I love the deep pink roses against my gray walls and white plates.
Just for fun, these plush Valentines hearts from LoveFeast got added in the mix. Instant Valentines!
Happy Valentines (I know it's early, but you can start thinking about it)!
One of my very sweet bloggy friends, Deborah, sent me these cute little bunnies and they look adorable on my kitchen shelves. Thank you, Deborah!
I hope this post brightened your day and made you smile.  We need all the help we can get during these dreary Winter months, don't we?
Note:  I received a giftcard from Lowes for this post, sharing ways to celebrate Valentines.
You can find Lowes on social media here:
 Lowes  Facebook –
Lowes on Pinterest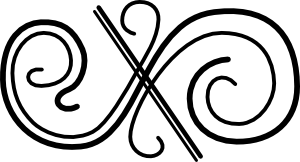 In other exciting news, I'm so excited that my kitchen is going to be featured in Better Homes and Gardens Kitchen and Bath magazine.  I have no idea when it will be, but you can bet I'll be sharing it when I know.  I think the photoshoot might be in March, so I will keep you posted and of course, share all the details I can.  
Squeal!  I was so hoping to get this house featured somewhere and it looks like it is happening this year!  I'm also going to be in the Spring issue of Folk magazine, a brand new magazine that just started 2 years ago by 2 young and talented college students.  It's all about Americana and getting back to our roots, so check it out too.  I think you'd love it. 
Don't Miss a Post, join my list!