Someone mentioned in the comments that they would love to know how I decided what to sell and what to keep in my moving sale, so thanks for that comment.  You just helped me figure out what this post will be about. 🙂
The moving sale this weekend went fantastic!  I couldn't be happier with the turnout and the things that moved.  I ended up with about 4 furniture pieces left that didn't go during the sale, but I've listed them on Craigslist in hopes of getting them sold.  In fact, 2 of them are already sold, so 2 more to go.  Craigslist is definitely a great way to sell furniture pieces that you need to get rid of without practically giving it away at a yardsale.
I enjoyed meeting many of my blog readers who came through the sale, thanks for saying hello.  It would have been fun to take pics along the way, but it was incredibly busy, especially on Friday, that there wasn't time for any frivolous picture taking.  Those first 2 hours on Friday were moving fast and furious, with things flying out the door at a rapid pace.  I couldn't have done it without 6 of my friends who showed up early and helped me with crowd control, taking money, and answering questions.  I have the BEST friends!
By the time Saturday a.m. rolled around, there wasn't a whole lot left.  Right before Noon when things had been really slow for an hour or so and I was getting ready to take the signs down, about 20 people showed up all at one time and practically cleaned out the rest of what was left.
So, really I couldn't be any happier with the sale and proceeds made.  It was a great weekend and a much needed way to pare down my move by getting rid of things that I didn't need to hang onto any longer.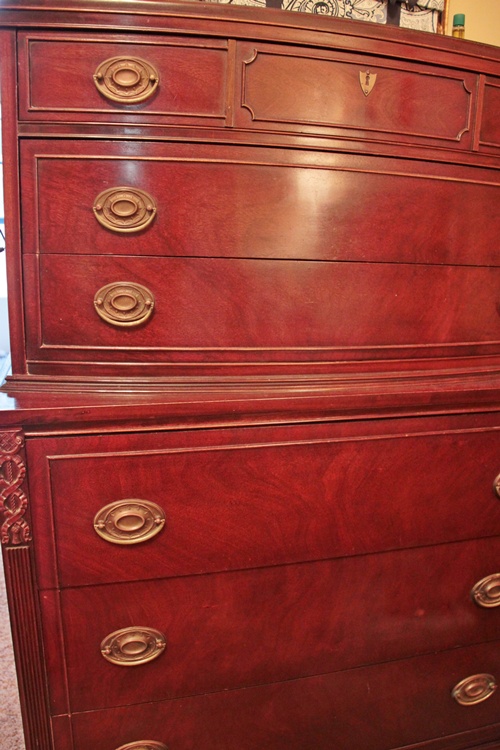 So, that comment about deciding what to keep was a good one.  I really didn't sit down and make a list.  I had so many accessories that getting rid of a lot of that didn't even make me blink.
I sold rugs, lamps, pictures, and LOTS of small accessory pieces.  I also sold my tapestry and floral needlepoint rug that used to be in my living room.  Even though I loved those still, I had grown tired of the more formal look, so didn't mind selling those things.  I had enjoyed them long enough.
Deciding on which pieces of furniture to sell was another matter.  I've made it a priority to try to buy good older pieces, some real antiques and those pieces are near and dear to my heart.  So, not many of the older pieces went.  I did have an old antique oak chest of drawers that I decided to part with, as well as an older dresser that I wasn't attached to, so most of the guest room furniture was sold, including the beds.
Since I have no idea when I'll be in another house again, it made sense to keep my favorite pieces and get rid of some of the other things that I wasn't so attached to.  And it really didn't make me sad at all to pare down and get rid of all of the extras.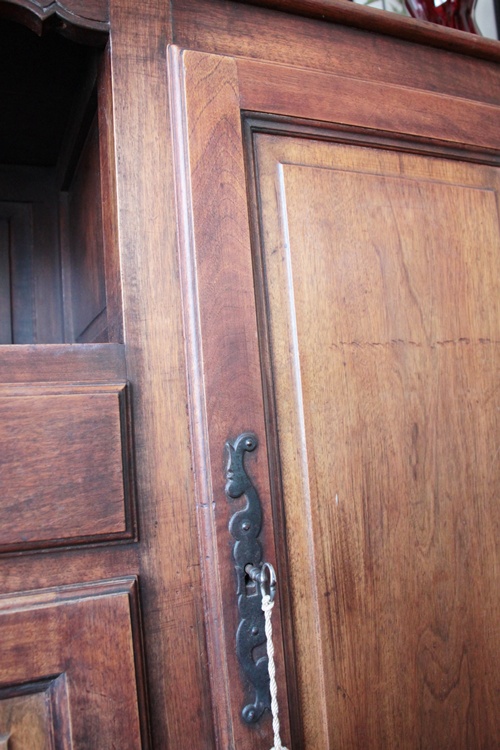 I still have plenty left and these beautiful antique pieces will be moving with me.  These I will not part with.  You just can't go wrong with older pieces.  They just don't make them like this anymore, do they? 
I'm keeping everything in the bedroom, as well as the dining room pieces.  The breakfast table will also be kept.  As I mentioned, I didn't keep the guest room beds, as well as a few of the side tables and dressers in there, but will keep a few things in those rooms.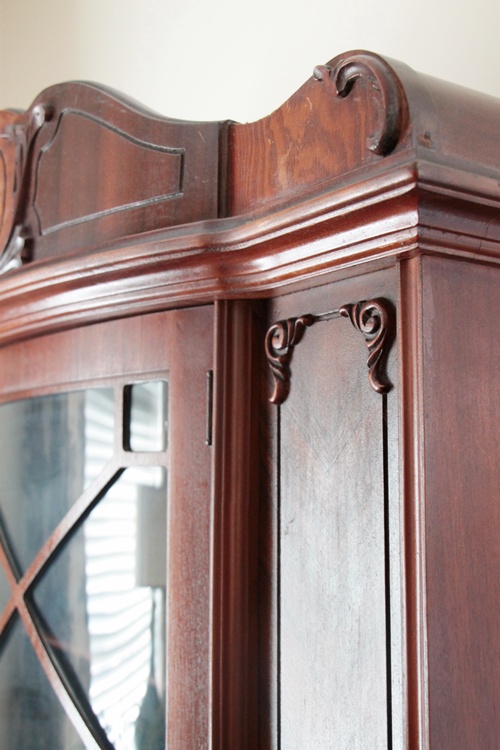 I'm also keeping the den furniture and not getting rid of any of the sofas.  They will come in handy later, I hope and my sister is going to use my entire den furniture in her downstairs basement that she is working on, so I'm happy about that.  I'd much rather it be used than go into storage.
I'll also keep all the living room furniture, including the chairs and sofa.  I still love those pieces and will hopefully use them again some day.
Furniture is too expensive to just discard and start over, so as long as the bones are kept, then adding to it later will be the fun part.
I will still have my faves.
This antique mirror has been with me for about 25 years now and it too will be coming with me.
Moving and storing furniture is not something I've ever had to do, but it's better to do that than get rid of it all.  I know that I'll be using it again one day and will be glad I have those familiar pieces to enjoy again.
How about you?
Have you moved and how did you decide what to keep and what to get rid of?
As I mentioned, getting rid of SO many accessories really didn't bother me at all.  Those things came to me from yardsaling and thrifting for the most part, so passing them along to a new home is a good thing to do.  When the time comes again for me to make another home, it will be loads of fun to have the thrill of the hunt once again.
I know you all can relate to that, right!?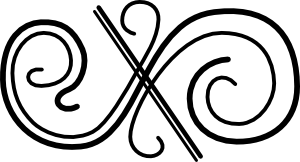 The giveaway winner for the Stealing Magnolias book is:
linda miller February 9, 2011 at 10:42 pm

I love everything about New Orleans…..the food, antiques, shopping, looking at the historic houses, parties, Mardi Gras, the people and their music. Hope I get lucky and win this beautiful book.
Thanks
Linda
You did get lucky, Linda! Congrats, I will email you for your info.
Don't Miss a Post, join my list!