I recently shared my Dad's Fall greens garden, which happens every single year around their house. He loves growing greens and we grew up eating greens in our family all the time.  I had to learn to acquire a taste for them, but as I got older I appreciated fresh greens and all the nutrition they bring. There aren't many foods that pack the nutrition punch that greens do and so I try to eat them when they are in season. My mom cooks them down the old-fashioned Southern way, with ham or bacon, letting the fatty meat season the pot.  They are served with vinegar based pepper-sauce and we all love eating them this way.
But, I like to mix things up too and when I had this spinach dish at my sister's house last year that she made with sautéed spinach, I figured it would work just as well with mustard greens.  She had it in a restaurant and copied it at home.  It turned out delicious and I'll definitely be making my greens like this again.  Very flavorful!  I've tried it with Kale too and it's equally delicious.
My dad would hate this dish, by the way!
Here's how I did it:
Sauteed Greens
One big bag or bunch of mustard, spinach, or kale, washed and big stems removed.
Add a drizzle of olive oil to a big pan, with minced garlic.  Add in the greens and start stirring. Add salt and pepper to taste.   The greens will start wilting down pretty fast.  I then added a small can of diced tomatoes with peppers (for a little heat!), along with chopped kalamata olives, which really gives it flavor too.  My sister added pine nuts to hers, but I didn't have any of those, so I used sliced almonds for a little crunch.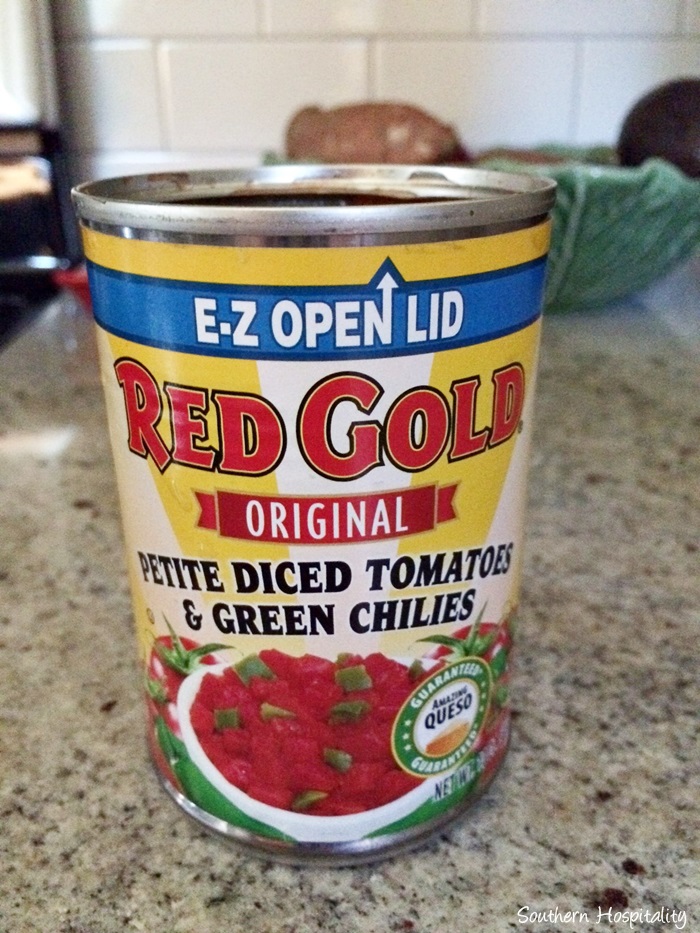 This is the diced tomatoes I used from Red Gold. They send me their products to use periodically and they have wonderful canned tomatoes.
Eat and enjoy, it's a very tasty side dish!
Don't Miss a Post, join my list!