If you follow me on Instagram or Facebook, you've probably already seen the news that we lost Holly this week. It was heart breaking and so sad, but she was 13 and unfortunately got sick. The vet didn't think she was going to recover and it happened quickly over the weekend. The vet thinks it was vestibular disease (which causes vertigo and nausea) and after 3 days of not being able to get up and walk and not eating, Holly was so very pitiful and Mark made the hard decision to say goodbye to her. The vet came to our house and it was peaceful, but oh so sad for us. We both cried, but she lived a long good life with Mark and then here with us the last 3 years. Mark got her when she was 3 months old, so she was very special to him.
This pic was July 30th and was the last time she came out of the fence to sit with Mark after he mowed the grass. She did that pretty often the last couple of years and I'm so glad I got this picture of them. Happy days and we didn't know how close we were to the end. We knew she was definitely getting more feeble and this would probably be her last year. She lived a long life for a big dog.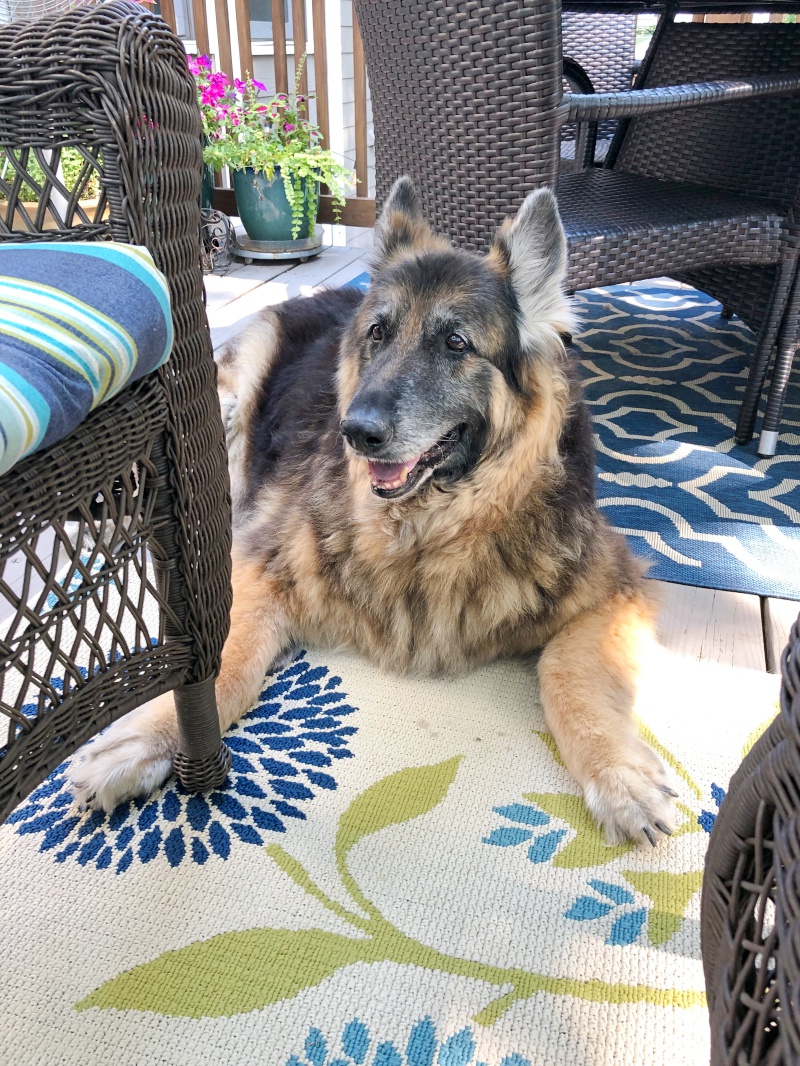 She was a sweet dog and she and I bonded the last 3 years. I know she will always have a special place in our hearts. Mark loved her dearly and is so very sad, but we know time is the healer. I just wanted to let you all know too. Our backyard will be so quiet without her presence right now, she loved being on the porch.
Don't Miss a Post, join my list!