Last weekend was the weekend for Scott Antiques Market, so I met up with a few blog friends and we browsed around for a few hours. Always a fun spot to look, it was a gorgeous Fall day and perfect for an outing like this.
Here are a few things that caught my eye!
At the South building, the outdoor vendors always have the eye candy, with lots of rustic reclaimed items, from wood, to tin, to iron.  Great place to snag some vintage things.
Headboards and tables made from reclaimed wood.
Table top.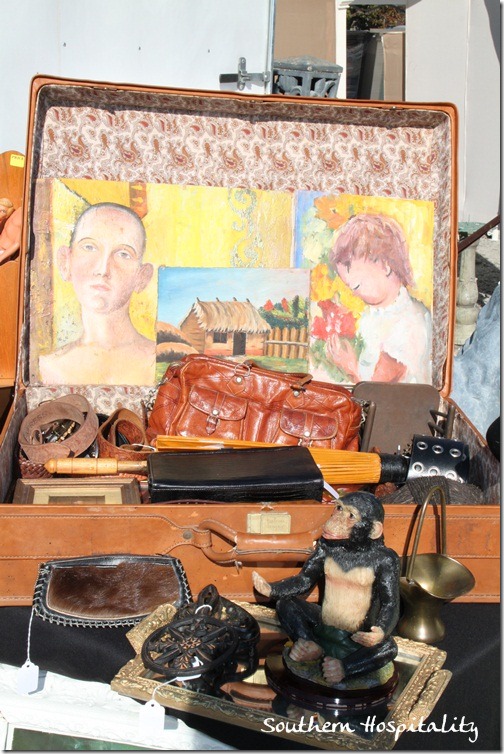 Vignette of all sorts of items,  you never know what you'll see at Scott's.
Marble/alabaster lamps, have always loved these.
An old gate ready for Christmas.  The vendors were definitely getting ready for the Holiday season.
Plenty of painted furniture.
Driftwood mirror.
Pretty pillows
These wax battery operated candles were really cool.
I've shared this vendor before,Jeff Lee with LeGallee in Alabama. Their old doors made into bookcases are really neat.
And here's 1/2 of an old door with hooks.
I spotted my new Ikat fabric that is going in my living room.
A decoupage birdie lampshade.
Pretty all natural topiary, loved this.
More preserved greens and flowers.  This vendor always has gorgeous things.
Mercury glass.
A sweet corner vignette ready for sitting.  The vendors wanted to be sure we mentioned them, Velvet's Vintage in Cleveland, GA and Elsie Maloy also in Cleveland.
This large booth  space had lots of old rustic sea inspired things.
An old gate ready for Christmas.  Love this!
Green majolica, reminds me of my Bordallo dishes.
Pretty old vintage wine bottles.
This vendor was selling these cool blue Ball jars with metal dispensers for soap.  Great idea!  The smaller ones were $25, not bad, but I didn't buy one.
A vintage inspired iron stool.
And a pretty chair and table with a snazzy pillow.
That was our Scott shopping day.  Have you been to Scott's? What did you think?  It's our best antiques market around Atlanta by far.  You can find some pretty good bargains and some things are way high, but 2 of my favorite antique pieces that I own came from Scott's.  My tall mirror fronted armoire (known as a bonnetierre) came from Scott's as well as that pretty cupboard piece that is currently in my den (was in my old kitchen).  They were not cheap, but I adore them both and will more than likely keep them forever.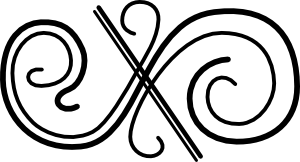 The winners of the Fish Foam giveaway are posted here!  Congrats ladies, you've been emailed, so please get back to me.
On another subject, the folks at Wayfair.com have partnered with Wrapp to give away 100 $10 gift cards to shop at Wayfair! If you'd like to take advantage of online shopping, click HERE and claim your $10 gift card now! The holidays are fast approaching and the early bird gets the worm on these free gift cards!
Don't Miss a Post, join my list!