After our Cashiers Designer Showhouse visit, we then headed into the little town of Cashiers for some browsing of design shops. Since this are is known for quaint and cozy mountain retreats, there are plenty of design shops around, with lots of great looking furniture and accessories, so have fun looking at this one.
Oh, for an unlimited budget, right? 🙂
Check out the Christmas tree farms we passed in the countryside. NC has to be one of the top sources for live Christmas trees.
We checked out Francie Hargrove shop and it was pure eye candy.  Enjoy!
The front porch was all decked out.
Vintage and rustic is definitely the hot look right now and fits right in these mountain retreats.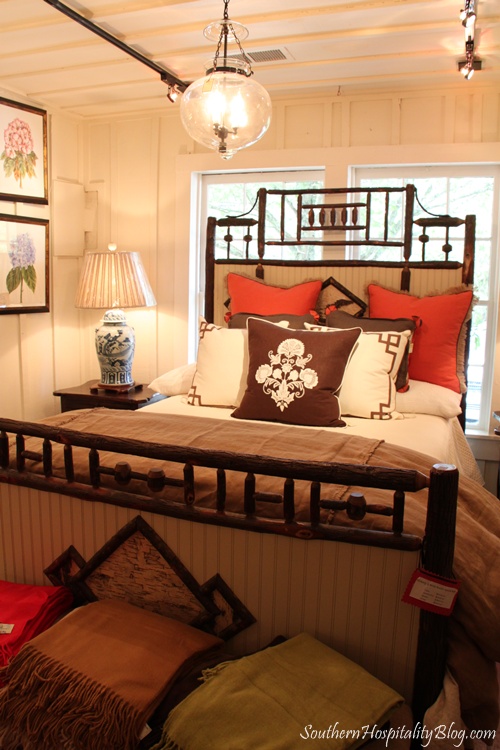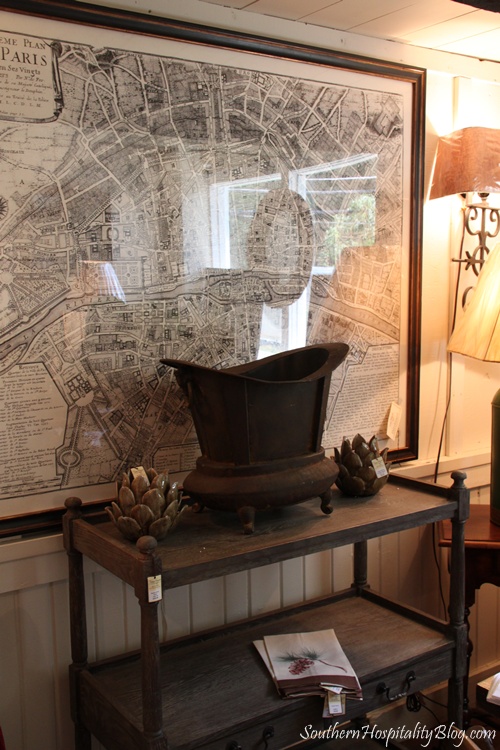 Love this huge print of Paris.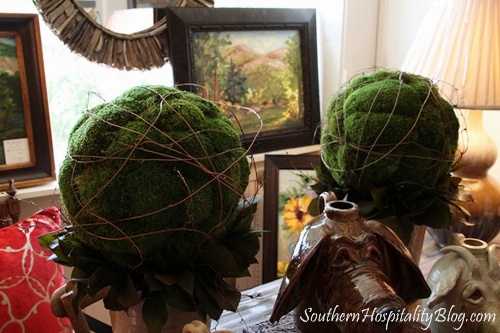 Anything mossy is all the rage too, have you noticed?
Birds are still popular too.  Isn't it funny  how things can be SO hot and then a year later, they are on their way out?  Such is the way with design!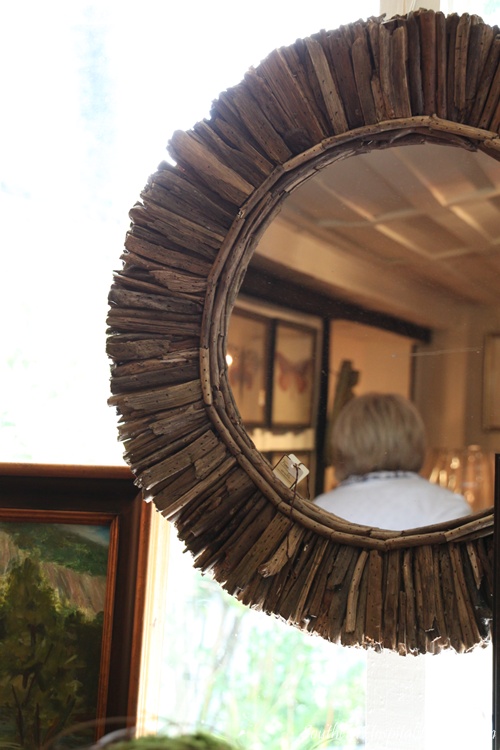 And you know these starburt mirrors are all over the place in blogland.  They were popular back in the 70's too, so this is not a new thing. The new thing is what they are made of.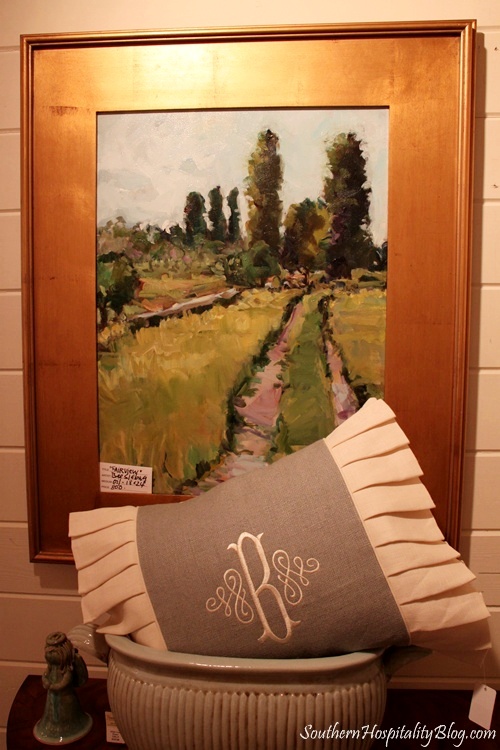 Beautiful mirror and more moss.
Loved this bedroom setting.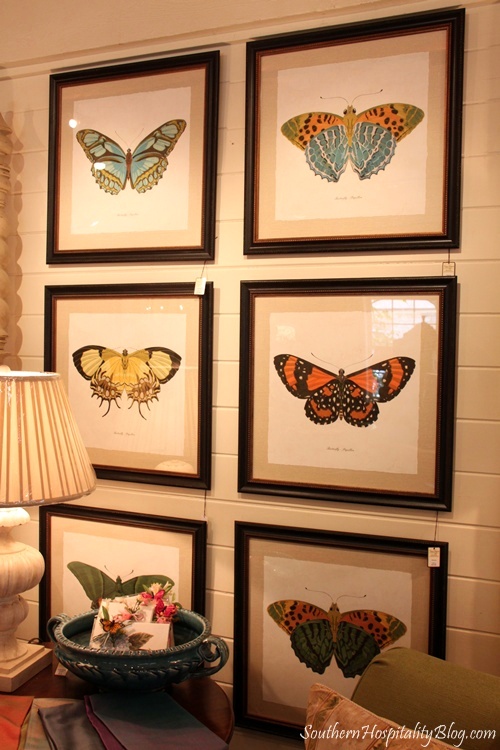 How about butterflies?  These are popular too, as are so  many botanicals.  I do love the look of nature inspired botanicals so much.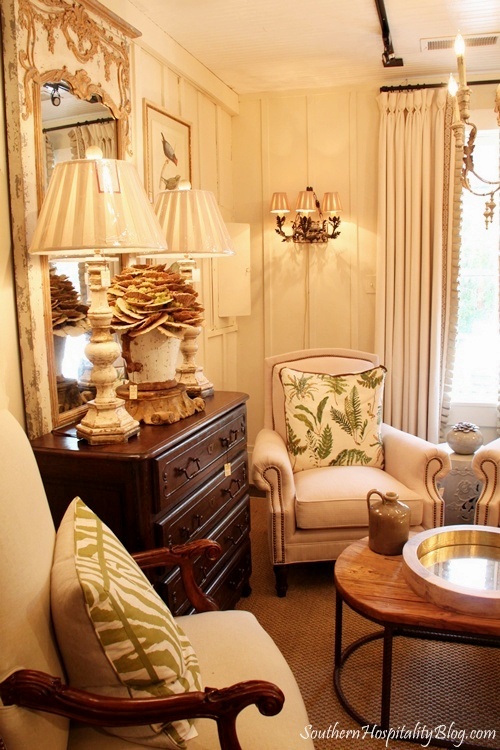 This was my fave space in the house.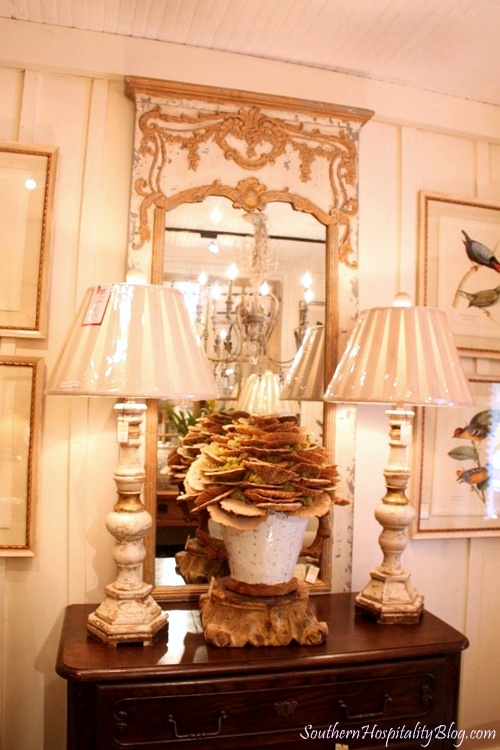 Loved all the bright creamy white and dark furniture.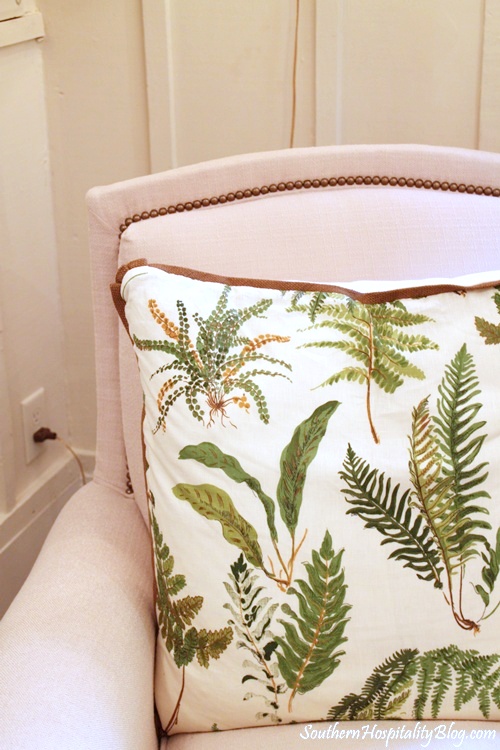 This botanical pillow was love at first sight!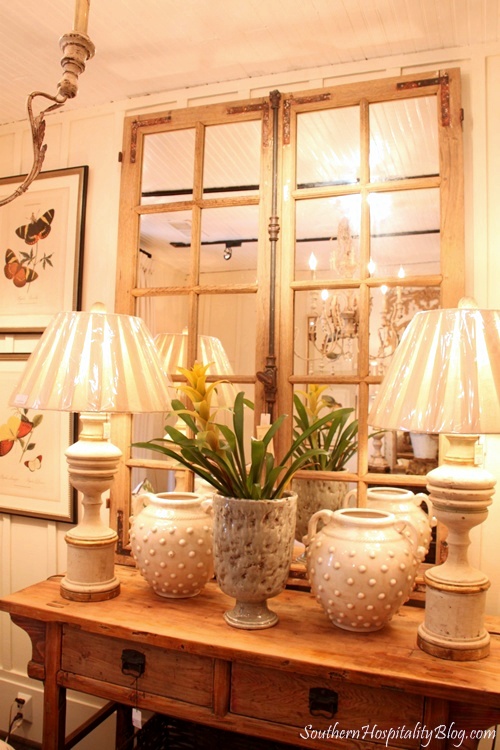 Isn't this gorgeous?  Love this whole vignette.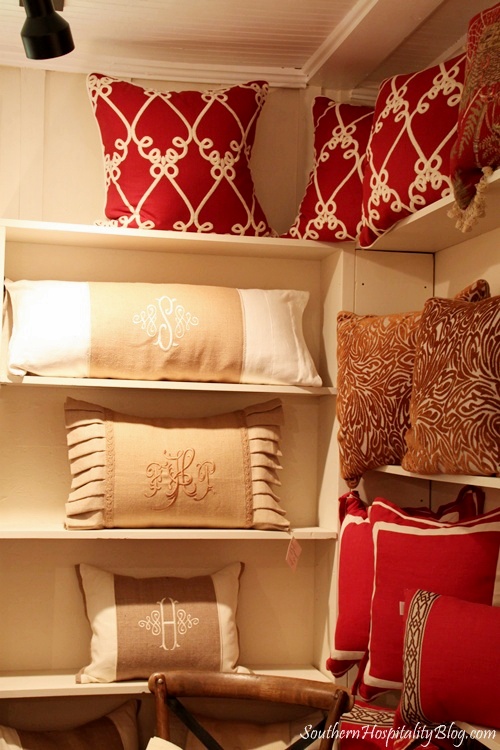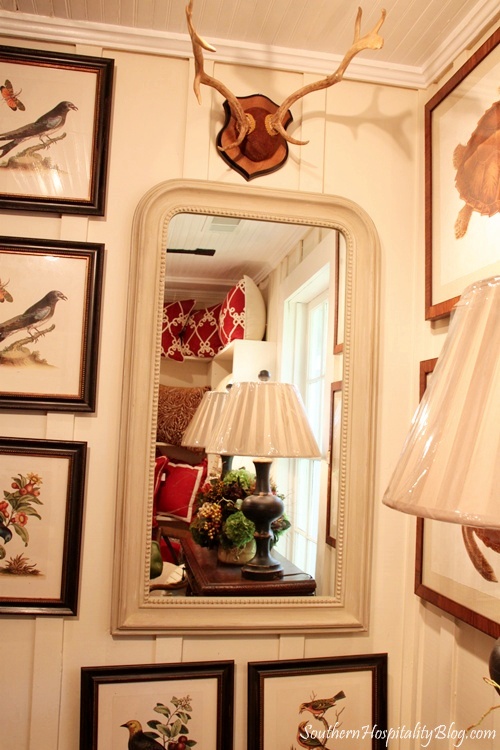 Do you have antlers?
So, did you enjoy Francie Hargrove?  Gorgeous place to browse, don't you think?
Cashiers, NC is certainly a fun place to visit and hang out for the day! Thanks for coming along.
Don't Miss a Post, join my list!