Choosing paint can be a daunting task. I've picked the wrong shade many times and had to do it over once or twice. That's never a fun thing and then you end up with gallons of paint stashed all over the place. Last year, I introduced you all to My Colortopia, Glidden's new website featuring all sorts of inspiration for coloring your home with paint.  Some of my blog friends are over there writing posts for Glidden and sharing their color ideas with the world too. You can even ask color questions and get an answer from one of those knowledgeable folks. My Colortopia provides inspiration, tools, and relatable advice from the Colortopia Team to help readers build confidence throughout the painting process. This enables them to select colors, buy paint, get the paint on the walls and be really proud of and satisfied with the results.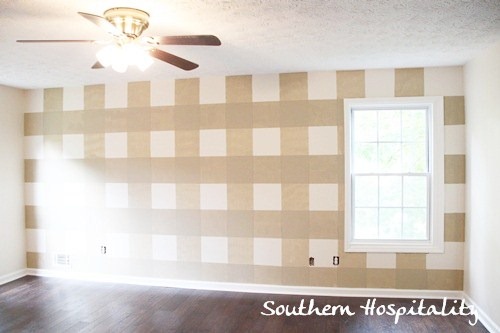 The best feeling is seeing a room change right before your eyes, by choosing the right fabrics, paint colors and accessories.  Paint is the quickest and easiest way to change a room too.  If you can do nothing else to change a room, choose paint!  I've sure enjoyed seeing my rooms come to life with paint. Paint creates a mood, sets the tone, and gives an overall feel to a room. The folks at Glidden have come up with some fun videos to make the task of painting and choosing paint even easier.  In fact, my friend Lindsay, with Makely is the girl in the video and she's a sweet blog friend of mine who I've known for a few years. She and I got to do a fun design event a couple of years ago in NC and we had a blast. She's gone on to do some really fun things and these videos with Glidden are brand new and very informative. My favorite one is Tips for Picking Paint Colors.  Some people choose paint colors and then try to find something to go with it, but really it is so much better to choose an inspiration piece and pull your colors from there.  With a million paint colors to choose from, then you can find just the right shade to go with your room.

There are several How To videos offered at the Glidden site and Lindsay has done a great job on all of them. Very proud of her! You can also check out How To Prep Your Walls For Painting, Tips for Decorating a Nursery, How to Paint Trim, and How to Get Clean Lines without Using painter's tape.  Lots of great tips in all the videos! Note: I have partnered with Glidden/Akzo Nobel Paints to write this post, but the thoughts and opinions expressed are my own.
Don't Miss a Post, join my list!