You all may have noticed that I've been talking about sleep once a quarter this year in partnership with Sleep Number®.  These conversations are meant to get us thinking about sleep and how much or how little we are getting.  Sleep is one of the most important health issues that we have and it's in our power to control our sleep schedule and make sure that our bodies are well rested.  A good night's sleep will do wonders for our emotional and physical health.  Without proper sleep we can't function properly in mind and body and we've all experienced those time of sleeplessness and what it can do to us. We all know how it feels to not have enough sleep and feeling like a zombie the next day.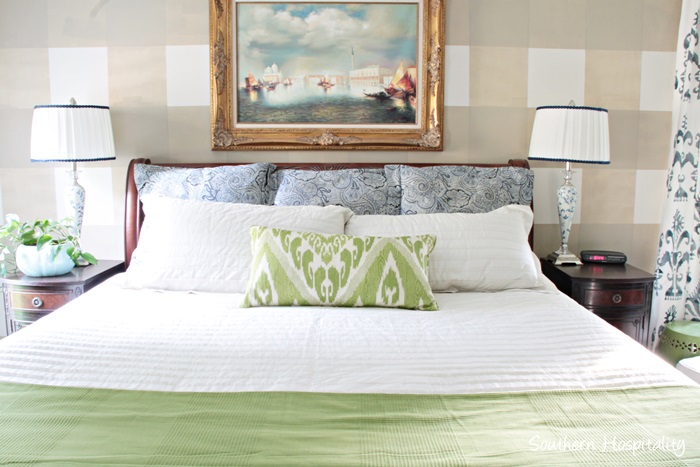 I love a good night's sleep and thankfully, most nights I get that, but sometimes sleep can be elusive.  How much sleep is enough?  It seems to vary with everyone, but the experts say ideally we need 7 to 8 hours of sleep to function in a positive manner.  Some folks can do fine on less sleep, but most do not.
I'll be sharing some information from Sleep Number's blog with you on how we can improve upon our sleep habits.
People who sleep less than the recommended 7 to 8 hours per night are more likely to suffer from chronic conditions like cardiovascular disease, obesity, depression, diabetes and even dementia, says Dr. Ying-Hui Fu, a neurology professor at the University of California, San Francisco.
Those are some pretty strong words and words we need to heed.  I've heard all of my life how important sleep is to our health and well-being, but as I get older I'm even more convinced of making good sleep a priority.  Those days of staying up really late at night are over for me.  If I'm up til midnight, it's a very rare night.
Have you heard of Circadian rhythm?
We all have one and it's our body's internal clock.  Plus it has an effect on more than just sleep, including energy levels,hunger, and productivity.  This information is from Sleep Number's resident sleep guru, Pete Bils, vice president of sleep science and research.
to These are some help facts on our body's natural rhythm and how we can help our bodies sleep more soundly and better as well as things to do during the day to promote better sleep.
A quick recap of top highlights on the infographic:
 Get into bright light first thing in the morning.  It's OK to expose your eyes to the computer or phone when you are trying to wake up in the a.m.  Those early hours of 6 – 9 can be hard to wake up and get going when it's dark outside.
Plan for activities and important tasks for when you have the most mental alertness, from 9 a.m. to Noon.  Lay low on the caffeine after lunch as that can make you more tired as the day goes on.
Later afternoon, from 3 – 6 pm is the ideal time to exercise as that energy spike is good for elevating muscle strength and also helps boost metabolism.  That's always a good thing.
Evening hours, relax and unwind from 6 – 9 pm.Take a break from stimulating things like the computer screen or TV and read a book to relax and enter a calmer state of mind for sleep to come.
A warm shower before bedtime is a good way to help the body achieve its optimal temperature for sleeping. That's a big one for me. I've always been a night shower person and I do think it helps to relax.  Plus I really like feeling clean when I slide in those sheets at night.
I've always been a big proponent of exercise and have long heard that establishing a regular exercise routine goes a long ways toward contributing to better sleep at night.  It really makes sense that the body's natural rhythm keeps us going during the daytime when we need to be focused and alert and energy starts to dwindle as the day comes to a close and we get ready for sleep at night.
It sort of reminds me of when we were kids and our moms sent us out to play.  Playing and exerting all that energy tired those little bodies out and we were ready for sleep, so it naturally seems to apply as we get to adulthood too.  Exercise does expend energy and that allows our bodies to relax and fall asleep easier at night.
I see it so clearly when little Parker is here visiting us.  That girl can play and play and then at night she collapses into her bed and goes right to sleep.
Baby Iris does a lot of sleeping too. Babies need that heavy sleep for their bodies to grow, so this girl ought to be very healthy.  Sleeping like a baby is a real thing!
Sleep is so important and is a key component for driving our overall health and well being.  With better sleep comes a healthy mind, body and soul.  Sleep restores us at night for our bodies to heal, rest, and allows us to be more productive the following day.  Sleep Number is dedicated to providing solutions that offer quality sleep.
Did you know that Sleep Number created a bed that allows couples to choose their individual comfort on each side of the bed?   In fact, the Sleep Number bed was named best bed for couples by a leading consumer magazine and ranked "Highest in Customer Satisfaction with Mattresses" in 2015 by J.D. Power.
Since I have worked with Sleep Number and have one of their beds, I'm sharing those conversations here on my blog. More than ever, I realize the importance of sleep as I get older.
If you've wondered how Sleep IQ technology works, take a look at that.  I have the app on my phone and it's interesting to look at the chart and see how well I slept last week. For a store near you, look at the Sleep Number store locator and take a look if you might be interested in a new bed.  I'm still loving my Sleep Number m7 bed 3 years later.  It truly is my place of rest and relaxation at night.
Note:  This post is sponsored by Sleep Number but my love of my Sleep Number® bed is all my own opinions. 
Don't Miss a Post, join my list!