You've probably heard the expression "Southern Fried" many times over the years, right?  We take it to heart in our family and my mama is a Southern cook to the bone.  And she fries.  Lots of things.  We all know that fried foods are not the best for the arteries and cholesterol and although mama fries in moderation more now than she used to, during the summer months, we can't help but fry up those fresh veggies from the garden, like okra, squash and eggplant.
If you've never had fried eggplant, oh my word, is it delish!  I could eat my weight in fried eggplant, especially the way my mama does it.
Dad has always grown eggplant in his garden and this year was no exception.  They are gone now, but I wanted to share this one with you in case you might want to try this Southern delicacy.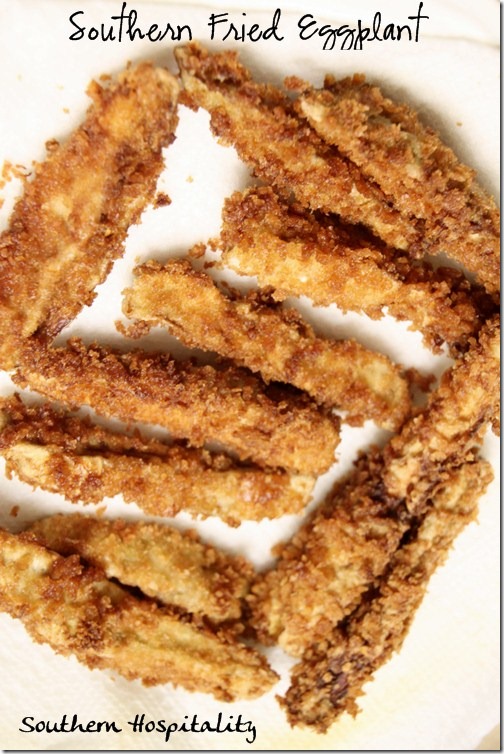 Doesn't that look scrumptious?  I can assure you it is.  Fried or not, it tastes delectable.
Southern Fried Eggplant
1 or 2 eggplant, peeled and cut in strips (see shape above)
salt the eggplant, letting the water come out of it
Dip in flour
Dip in egg mixed with milk (beat)
Dip in Panko bread crumbs
Add enough oil in appropriate pot to deep fry the eggplant.  Mom uses Canola oil.
She uses an old time cooking pan that I will show you a picture of.  She has fried in this pot for about 50 years now (and yes, it looks it).  It was her mother's and she got it when her mom passed away in the early 60's.  She lost her mom way too young, at only 59, from heart disease.  I don't think fried foods did it, it was something she was born with.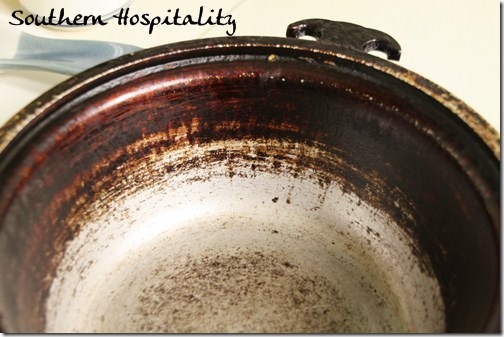 It's by Guardian Service and my mom told me that her mother bought an entire set of this probably back in the 50's when door to door salesmen came around, doing cooking demonstrations with this cookware.  She had the whole set and when my grandmother passed away, mom got this one and some of the other siblings got the other pieces.  She has used this pot for so long and it was a huge part of my childhood.
Mom cooked up fried potatoes in this pot too and they are/were the best.  If you think that fried eggplant sounds good, you should see the fried potatoes that come out of this frying machine.
Lip smacking delicious!  Remember that pic I showed a couple weeks ago of mom and dad digging potatoes.  Yep, those potatoes get fried up and they are better than good.
Here's to some fried Southern food.  In case there is any argument that fried foods are bad for you, well, they might not be the best, but how can you argue with these 2, who have been eating some fried foods for a long, long time.
I think growing their own veggies must offset the badness of frying, don't you?  
Do you fry anything?
For more information on the good health benefits of eggplant, check out this article.
Don't Miss a Post, join my list!