If there is one product that I've DIY'd and have been ecstatic with, it has to be beadboard wallpaper.  And not just any beadboard wallpaper, but the UK Graham Brown Wall Doctor version.  That's the only one that I would even consider using.  It looks just like the real thing, no joke!
I'm thrilled to announce that I've opened up a new online shop and my very first product will be the beadboard wallpaper!
Last year, I was a part of Open Sky and had several items in there, the biggest seller being my famous Graham Brown beadboard wallpaper.  I loved offering it in the shop since I had such a great experience with it.  I'm all about sharing a fantastic product when I find it and beadboard wallpaper is definitely one of those.
The prepasted version is back by popular demand!  I do think that after hearing some of us whine about it, Graham Brown listened and brought back the original. 
Why mess up a good thing, I say!
The Graham Brown version is very substantial, is also pre-pasted and goes up like a charm.  I have used it in several applications in my old house in AL, with great results. 
Of course, it  looks fantastic with chairrail installed on top and the great thing is, that it sits on top of the existing baseboard so no need to take that out and start over.  I used it successfully in my former masterbath.
I first used it on the ends of my kitchen cabinets and I loved the custom look it gave them.  I also trimmed them out with molding and that really made it look like the real thing.
I do believe I'll be using it in my own bathroom redo which I'll be working on next month at my parent's house. It's a great way to add architectural interest to a blah space and that one is blah!
It is just a great product with great results and I'm thrilled to be partnering with Graham Brown in offering it to my readers.
Of course, you can buy it for the same price through a number of retailers, but I sure would appreciate you buying from my new shop if you want to try it.  I will earn a small commission and that will help me with my business.
So, in case you missed it the first time, I hope you'll consider trying it out.  It's a great alternative to cutting your own wood and installation is a breeze.  I highly recommend it.  I've gotten several emails lately asking me about it, so I am happy to be offering it to all of you.
Go on over to my new shop to ORDER!  It should walk you through easily with shipping added and tax for those in GA.  That's the only thing in there right now, but I hope to add new products in the future too.  I couldn't wait to get this one in there first!
If there is anything you can think of that you'd like to see in my shop, feel free to put it in the comments.  I'd love to find some other unique items to add later.

Thanks for your support, I truly appreciate it!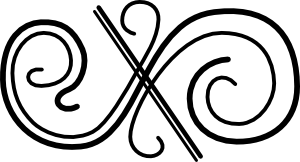 Now for the giveaway winners from last week!
The lucky winner of the $100 Home Depot giftcard is April from CT.  Congrats, April, I hope you enjoy and do something fun with it.
And the winner of the Kilz Clean Start primer giveaway is Elizabeth H, who will soon be painting some furniture!
Congrats to you both, I've sent out emails to you, so please get back to me.

Don't Miss a Post, join my list!