I shared my spring tour a couple weeks ago, but I also have a few more things to show you for all things spring. It's definitely springing here in Georgia outside and I'm happy to have the inside match the outside with a few faux florals and spring decor mantel and shelf ideas. You all see me change out these areas in my house with the seasons and it's fun to do so I hope you enjoy seeing my seasonal decorating ideas.
Once my real tulips and flowers were wilted, I replaced them with my spring faux florals. It's nice to have a few nice faux flowers around for this very reason. Real flowers just don't last that long as much as I love them.
I pulled out my faux cherry blossoms for the vase in the living room and they adds such a pretty spring flavor to the room.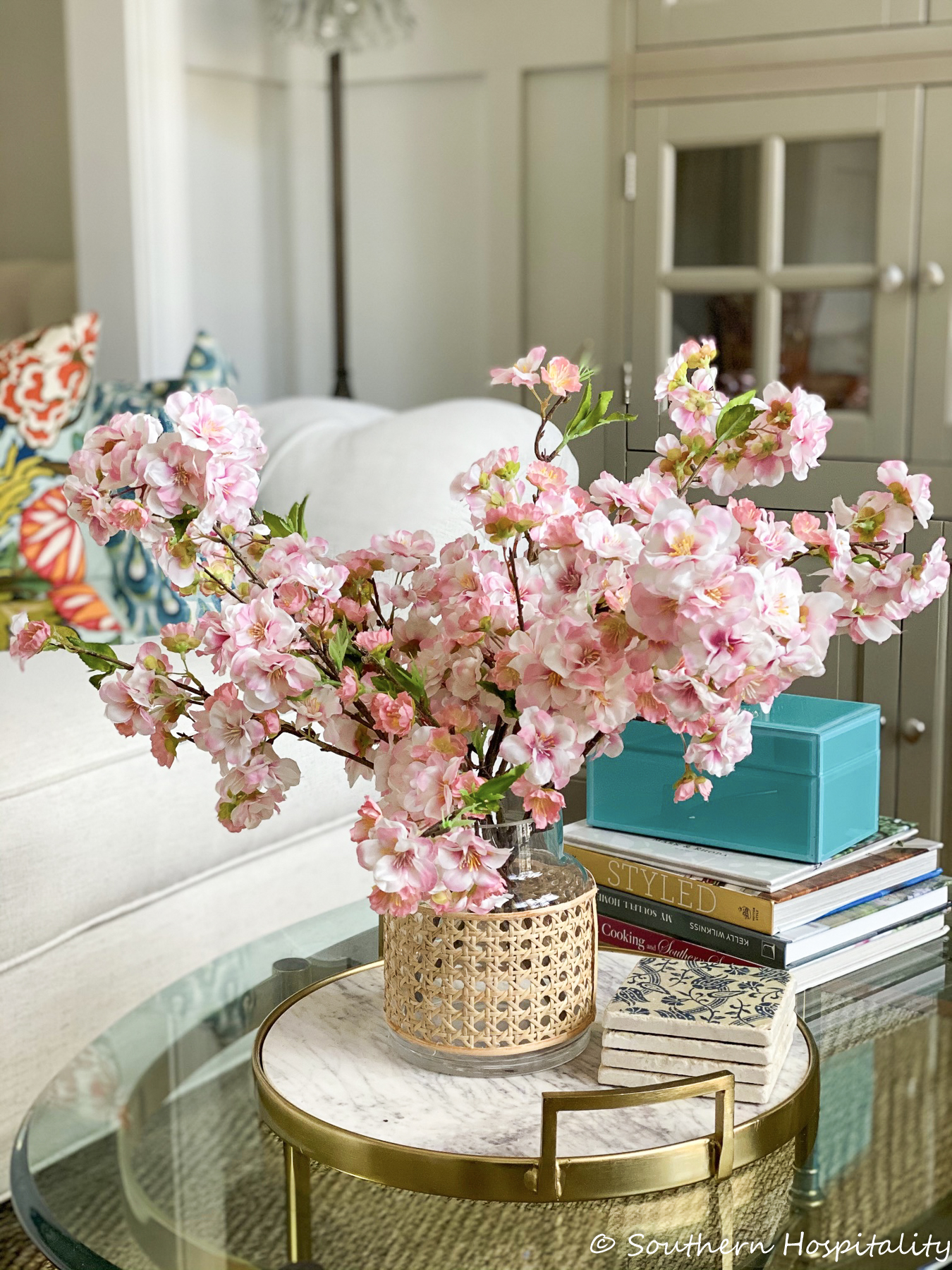 The colors and texture are so pretty and vibrant.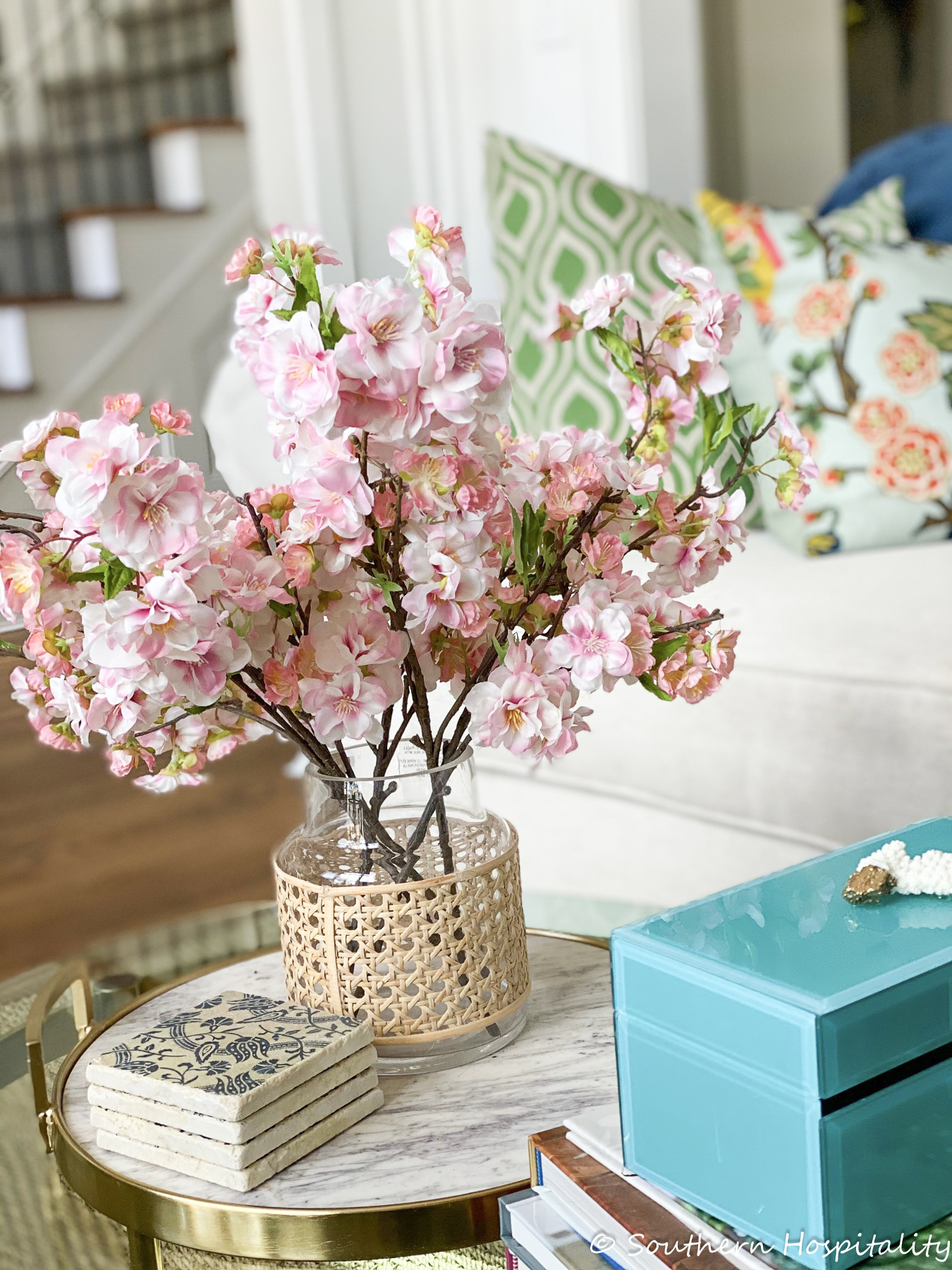 I'll share a link to mine below in case you want some fauxs of your own. I've linked below to A Floral, which is a really good source for faux stems online. I've been happy with all I've bought from them.
On the foyer table, it's more pinks. I have a love of pink flowers inside and out. They just say spring don't they?
And they sure look pretty in a blue and white vase.
I love the combo of blue and white, pinks and greens for spring.
Here's a look at real life in the family room. Daisy's bed sits in front of the fireplace and she jumps in there often.
I kept the mantel very simple this year and pulled out these estate sale find black and white dogs that I've had for a long time. You haven't seen them in awhile, but I still love them, especially how the black and white complements the black and white mat of the print.
Simple blue glass vases with a faux fern is all I added to the mix and I love it.
These dogs are really cute and I'm so glad I've kept them.
My kitchen shelves stay much the same all year, but in spring I pull out the bunnies and birds to add to my shelves.
I love the white dishes and how pretty they look with natural wood. The light coming in made the chair look washed out at the bottom, but it's not faded like this.
Soup tureens  mixed with all my other white dishes are a lovely mix for spring.
I've had this pretty ceramic bunny for a long time too as well as that gold framed bunny painting.
I can't seem to let them go, so here they are again.
Happy Spring and thanks for stopping by today for a look at my spring mantel and open shelves.
You can find some of the things I have and use below in the shopping widget if you're interested (affiliate links):
Don't Miss a Post, join my list!