Happy Sunday to all of you!  I hope you're enjoying the end of school, Memorial Day weekend, and lazing into summer all in one weekend.  There are always lots of activities this time of year and we are just taking it easy this weekend and enjoying the start to the summer mode.  After being gone all last week, I'm catching up here on the blog and I'll be going through my hundreds of pictures taken at Moss Mountain farm in AR and sharing ALL that beauty with you soon. It was such an inspiring trip in so many ways and I can't wait to share more with you.
In the meantime, today I've got one last post from our visit to Madison, GA. I still have more to share so didn't want to miss out on sharing these beautiful historical homes with all of you.  I know you enjoy these are much as I do.  Small town living with picturesque streets is just so charming and welcoming and I can see why someone would choose a small town like this and get away from the hustle and bustle of the big city.  Atlanta sure is getting so crowded and a less desirable place to live with all the people and traffic that is part of our city now so Madison was a welcome change of pace, even for one day.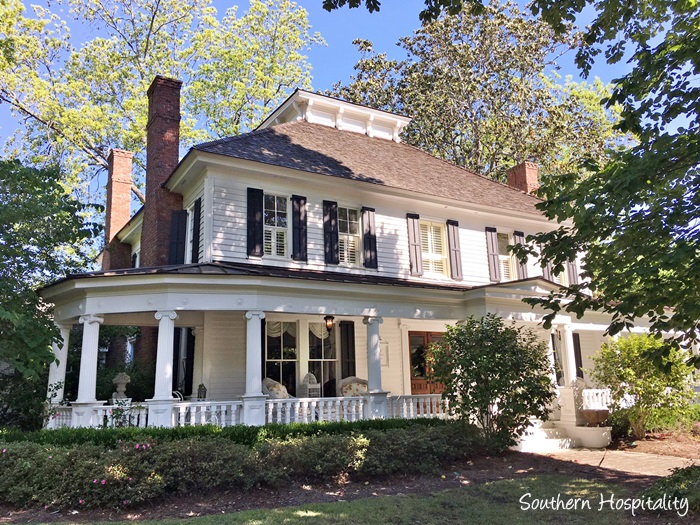 I don't know the names of all these houses, but these are a few of the beauties we saw while strolling on the spring tour of homes that day. Hope you enjoy the tour!
This one just looked like it was waiting for someone to come and rescue it and bring it back to life.  The sun was shining in my eyes and I didn't quite line up the photo very well, but you get the idea!  She looks sad and neglected, but I see so much potential, don't you?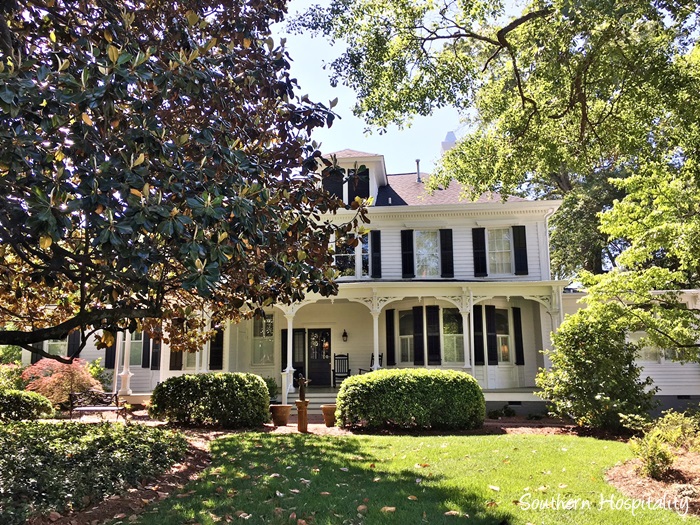 Charming downtown Madison, GA.
I did take some pics inside the Madison Morgan Cultural center, which was so impressive.  This is an old Grade school which has been preserved and we loved walking the halls in this building.
Such a stately old red brick beauty and I can imagine all the children in and out of this school over the years.
It now houses the Madison-Morgan Cultural center and is set up like a museum with rooms of informative history of the area.
This theater was so vintage and lovely.
Can you imagine all the concerts, plays and performances on this stage?
And that ceiling?  So beautiful.
We just loved the squeaky old floors and all the gorgeous moldings and architecture in this building. Such a time of the past.
Oh, the feet that have trod these hallways over the years.
An old drinking fountain on the wall.
It was very inspiring to read about the history of the area over the years and I love that they've preserved this beautiful old building for generations to come.  We definitely need to keep intact the history and architecture that can't be built or replicated today and this old grade school is one of them.  We just loved it so much and hope you enjoyed the tour too!
Don't Miss a Post, join my list!