Earlier this spring in April, I got the chance to see the Biltmore gardens dressed in their spring blooms of tulips and I knew that the garden would have to change with each season.  And of course, summer brings even more breath-taking flowers and colors at Biltmore gardens.  The Biltmore folks sent me some beautiful pics showcasing the beautiful blooms of summer at the Biltmore estate, so I wanted to share these gorgeous pics with you.
Enjoy and if you get the chance to visit in person, definitely go!  It's such a beautiful and historical house that nothing else can rival here in the U.S.
Carriage rides through the grounds of Biltmore.
Italian garden at Biltmore.
The sunflowers….oh how glorious are the sunflowers!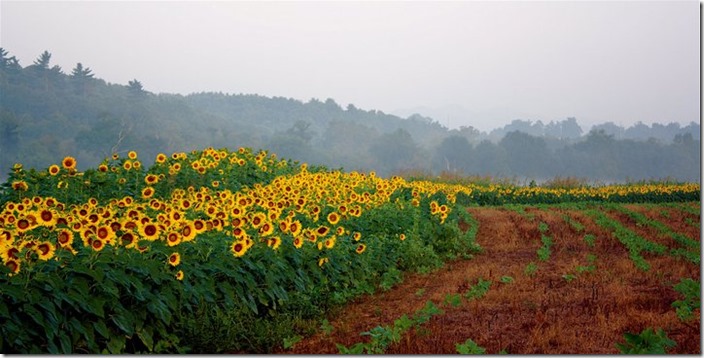 Can you imagine this sight?
Inside the walled garden is an explosion of color.  I got to see the tulips in bloom, but wow, are the summer blooms spectacular.
So pretty!
Have you been to the Biltmore in summer?  I must go back and visit again!
If you are in the Atlanta area and free this Saturday, July 26th, we need your help!  We are doing a build day with Habitat for Humanity and Hands of Haven and need to add more people to our crew that day.  It will be from 8-4 and we will be finishing up some final details in the home, preparing for the homeowner to move in.  So, it won't be really strenuous chores, but painting and things like that.  Let me know if you can help and I'll give you all the details.  The house is right here in Atlanta. 
Don't Miss a Post, join my list!